Volunteer in Brazil
Volunteer in Brazil
Volunteer in teaching, arts, athletics & more Beautiful Brazil!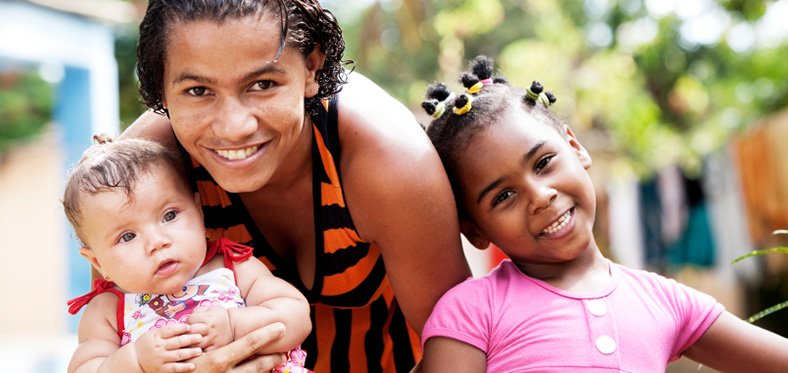 Immerse yourself in the vibrant culture and country

Give back to the locals through volunteering

Volunteer expeditions starting at $645

Trusted by thousands of volunteers since 2006
Travel to South America's largest country and participate in a volunteer program that will help the disadvantaged. Brazil is known for its rainforest, the Amazon River and the party culture. Brazil also has plenty of natural resources and recently the economy is growing very strongly. Despite all this, poverty is still entrenched in the country and inequity remains a problem. The city of Rio de Janeiro, where IFRE's projects are located, is the second largest city in Brazil. The city is famous for its natural beauty and beaches but is also known as the main cultural hub in Brazil. Because of this, Rio is the most visited city in southern hemisphere. Rio is also known for its favelas (slums), where one fifth of its residents live. These favelas exemplify the large gap that exists between the rich and the poor.
One of the goals of IFRE-Brazil program is for volunteers to immerse in local culture and experience Rio intimately. Volunteer in Brazil and you will work alongside local people and make local friends. You will be placed in projects where your interest and skills will be utilized and you can make a positive difference no matter how long you volunteer. Whether you prefer to volunteer in education, the arts or athletics, Brazil is the ultimate do-gooders destination.
Send us an email now, indicating your volunteering area of interest. We will happily respond with details about the amazing opportunities available. While volunteering in Brazil, you will have an experience of a lifetime!
Volunteer Work Projects and Locations
IFRE's Volunteer in Brazil program supports local orphanages, children with cancer, and English Teaching. Volunteer projects in Brazil are based in Rio de Janeiro. Volunteers can combine volunteering and travel in Brazil and share their support and compassion with local children, low-income families and communities while they immerse in an exotic destination.
Arrangement of Room/Food/Supervision
IFRE arranges room, breakfast and supervision for volunteer for the entire duration of volunteer in Brazil program. In Brazil, our volunteers will have the choice of staying in one of two hostels. Rio Hostel is located in the downtown area and is in a safe and secure neighborhood. The neighborhood is called Santa Teresa and consists of picturesque views, charming shops and a bohemian culture. The other hostel, CabanaCopa, is located within walking distance of the world-famous Copacabana Beach, a metro station and a beautiful natural park.
Our volunteers will find it easy to travel from both hostels to the project site as well as to other places in Rio famous for visitors, like the beaches and other attractions. In the hostels, our volunteers will have to share the room with other volunteers of same sex. Breakfast will be served in the hostels but volunteers will need to eat lunch and dinner outside. Good food is inexpensive in Brazil and readily available.
During the project, our supervisor and project will be in touch with you. The volunteer coordinator lives minutes away if you need anything. If you need any advice or have any issue you need to discuss you can talk to them or call the coordinator.
Volunteer Program Fees & Dates:
Volunteer Program Dates
Most programs are available year-round. We recommend volunteers begin their placements on a Monday, scheduling their arrival and departure on the weekends. However, due to flight availability, particularly traveling internationally, start dates are flexible. We ask that all volunteers ensure to communicate their arrival and departure plans clearly to their country coordinator to ensure transportation and accommodations are properly arranged.
The volunteer programs will be closed during the following periods:
December 22 – January 4, 2015 (Holidays)
February 12 – February 23, 2015 (Carnival)

Volunteer Program Fees
IFRE Volunteers strives to provide the lowest fees along with transparency to all of their volunteers!
Affordable fees
Registered non-profit for tax deductible fees
Transparent transactions ensures volunteers they know where their money goes
Proven quality and safety
IFRE Volunteers is proud to offer the world's most affordable fee for international volunteering and as a 501(c)3 organization, your program fee will be tax deductible.
We are proud to focus on the humanitarian aspect of our business, not on profit. We strive to maintain affordable cost, particularly for volunteers; we recognize the value of your donated time and efforts. We remain devoted to maintaining both the quality of the program and the safety of all volunteers involved.
IFRE fees comprise of two separate fees:
Application fee of $299 USD (covers advertising, staff/office expenses, etc.)
Weekly program fee paid directly to your project (covers room/board, field support, etc).
You will pay your fee directly to host families and projects. In this way, what you pay will go directly from you to the people who deserve it (not for profit).
Volunteer Program Fee (US$)
| Duration | Fee |
| --- | --- |
| 1 Week | $410 |
| 2 Weeks | $645 |
| 3 Weeks | $880 |
| 4 Weeks | $1,115 |
| 5 Weeks | $1,350 |
| 6 Weeks | $1,585 |
| 7 Weeks | $1,820 |
| 8 Weeks | $2,055 |
| 9 Weeks | $2,290 |
| 10 Weeks | $2,525 |
| 11 Weeks | $2,760 |
| 12 Weeks | $2,995 |
Fee covers only breakfast in hostel, no launch and dinner

Airport pick-up and transfer $50
Volunteer Program Free Time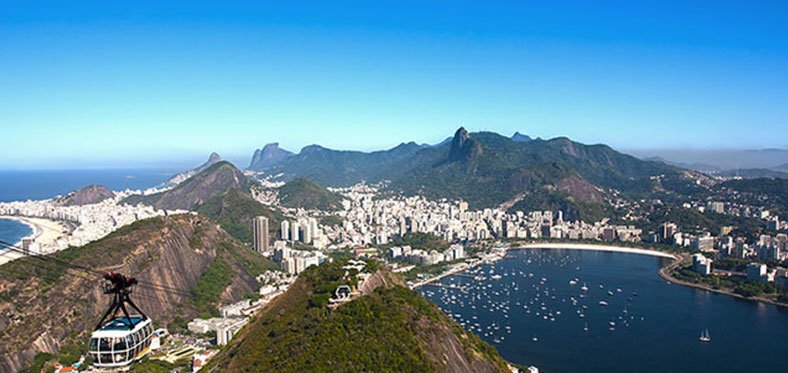 Rio is also the most visited city in South America and the reason for this is fairly simply. A benefit of volunteering in Brazil is that there so much to do and enjoy in Rio. It is filled with vibrant people, lush landscapes, and unparalleled culture. Rio is Brazil's second largest city and has a population of over 6 million and upwards of 10 million if you include the suburban areas. It has excellent beaches like the world famous Ipanema and Copacabana, where you can enjoy the sun and the sand, as well as see the Brazilians enjoy their beach life. Rio is also famous for the carnival and samba. Each year, the city hosts one of the largest carnivals in the world. You can also surf great breaks off Prainha, hike through Tijuca's rainforests, sail across Guanabára and dance the night away in Lapa. Rio is also known for the favela (scanty town) that dot the city's landscape. You can organize a tour of the favela although visiting alone is not recommended.
Brazilian Carnival
The Carnival in Rio de Janeiro is known as the greatest show on earth and takes places before Lent every year. More than 2 million people participate in the festival every day. The typical Rio carnival parade is filled with revelers, floats and adornments from numerous samba schools, which are located in Rio. One of the main purposes of the Rio carnival parade is for samba schools to compete with each other. This competition is the climax of the whole carnival festival. Street festivals are very common during carnival and are enthusiastically participated by the local and the visiting people. People dance to the music and anyone is allowed to participate.
World Cup 2014 and Summer Olympics of 2016
The city of the Rio hosted the Soccer World Cup in 2014 and will host the 2016 Summer Olympics. For these two massive events, Rio has been experienced massive development with new roads built, the airport upgraded, different mode of communications is being upgraded and the landscape of the city is changing rapidly. The residents are also eagerly waiting to welcome hoards of visitors that will descend in Rio to watch the games.
Learn more about Brazil programs