Dental Project
>
>
>
Dental Project/Intern (Cordoba)
Dental Project/Intern (Cordoba)
Build your resume while traveling abroad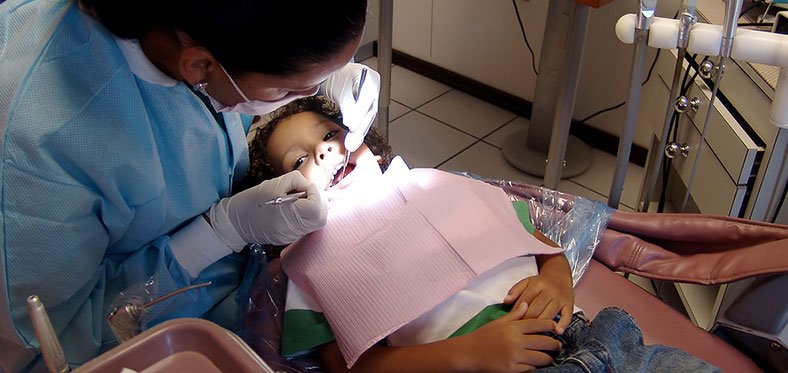 Immerse yourself in the culture of Argentina

Gain professional experience volunteering in dental

Improve smiles & dental hygiene among the less fortunate

Volunteer abroad safely & affordably
Project Summary
Volunteer/intern in the dental project in Argentina and enjoy the perfect combination of professional experience, international service and exciting travel! IFRE is currently partnering with an informal program for college students and college graduates who wish to attend dental school in the future. In this project, volunteers have the unique chance to learn from local dentists and professionals as they and interact with patients and have hands on experience. This program is the perfect learning experience for volunteers/interns who dream of being dentists. Each volunteer/intern will be assigned a mentor so they will have valuable and meaningful learning opportunities. Volunteers will teach local children about oral hygiene, work directly with patients and assist dentists with a variety of dentistry aspects such as orthodontics, endodontic, periodontics, oral surgery and implants. The program is designed so that volunteers may learn in an informal program, immerse themselves into Argentina and help others while gaining unprecedented experience.
Skills/Qualifications Needed
As a volunteer/intern in the dental program in Argentina, you must be a college student with an obvious interest in dentistry or be a graduate who will go to dentistry school in the future. Intermediate Spanish is preferred, but not mandatory. If your Spanish skills are poor, we suggest enrolling in our Spanish Language program to get the most out of your experience, both for you and the patients you work with. Volunteers must commit for a minimum of 20 hours per week for a minimum period of 8 weeks. Volunteers must also respect host organizations and be caring, polite and responsible.
Volunteer Responsibilities
As a volunteer/intern in IFRE's Dentistry Program, you will be working with local dentists and assistants. Daily activities may include:
Helping with lab work

Preparing for procedures

Assisting dental professionals

Learning about the procedures

Cleaning and disinfecting procedure areas

Sterilizing instruments

Stocking materials

Assisting with office maintenance

Following up with patients

Learning how to perform diagnosis and treatment plans for patient cases

Working with case presentations

Reading and understanding radiographs

Learning types of numbering/notation for teeth

Practicing terms related to dentistry such as instrument names, tooth names, tooth surfaces, etc.

Reviewing daily care and procedures with patients

Making patients comfortable

Assisting with administrative tasks and office procedures
Room/Food/Supervision
IFRE manages your living accommodations either in host family or hostel in Argentina.
Our host families are socially respected and are experienced with hosting international volunteers. They have strong interest in our volunteers' safety and well-being and demonstrate this with caution and care. In most host family situations, volunteers will share a room with another volunteer of the same gender.
Your hostel is located in a charming neighborhood in the city of Córdoba. Córdoba boasts numerous exciting opportunities for volunteers to see a city with a bright future which maintains echoes of its colonial and culture-rich past. Córdoba's vibrant culture has produced a number of influential writers, its own musical style known as "El Cuarteto" (in addition to classical, jazz, rock, pop and techno). There are also many monuments, lively festivals, pleasant theaters and a pulsing nightlife. Volunteers reside in accommodations located just minutes from the downtown area. This unique living situation is often conducive to fellow volunteers getting to know each other. These accommodations also house our local operator's headquarters – ensuring vital and constant contact with our in-country coordinators. Our field staff visits volunteers regularly and always happy to help our volunteers in any way needed.
FAQ
Please provide a typical day schedule for this project.

Dentistry students will begin their day in the morning if they are working in a public hospital. If they are working in the private sector, their day will begin in the afternoon. Dentistry observers will generally spend 4-5 hours each day at their placement.

Where do I stay? How far is the project from the accommodation? How do I commute?

Volunteers will stay in a hostel with fellow volunteers or with a host family, depending on their placement. There is public transportation available by bus for $0.80 (USD). Placements are 20-30 minutes from provided accommodations.

What type of activities do volunteers participate in during the dental project?

As a dental volunteer, you will shadow and observe the local staff, witnessing specific dental procedures and general oral health-care. Volunteers may also, depending the time of the year, have the opportunity to take part in outreach projects in one of the local schools or children's homes focusing on dental health and hygiene.

Where are they placed; in clinic or hospital?

Volunteers may be placed in clinics, private practices or a public hospital. ( Only the Public Hospitals have a donation fee)

What are the requirements to join the program? Do we need to know the local language?

Volunteers must be a pre-dental school student with an intermediate level of Spanish is required for this placement to ensure that you can interact fully with both the local staff and their patients. Interns should also be prepared to dress and appear in a professional manner.

Will we receive hands on experience?

Hands-on experience depends on the observer, level of Spanish, medical knowledge and personality. We cannot ensure hands on experience because it is an observer program, but 70% of the students do get hands on experience at the project.

Is dental project available all-round the year? If not, when does it close for how long?

Yes, all year around with the exception of December 23- January 2.

Additional/Important information about this Project?

This is ideal placement for a pre-dental or dental student with a good understanding of the Spanish language and a professional demeanor.