Volunteer in Kenya
Volunteer in Kenya
Engage in local culture while volunteering in Kenya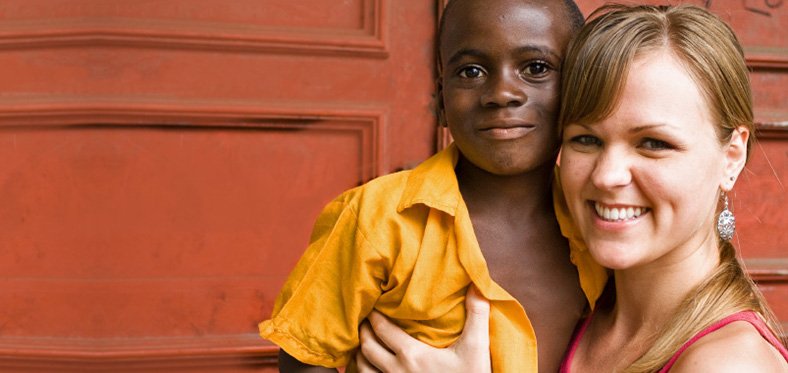 Kenya is the ideal volunteer destination

Trusted by thousands of volunteers since 2006

Most affordable volunteer projects, starting at $150

Work with orphans, HIV/AIDS, healthcare and more…
Kenya is a land of beauty, a multitude of natural wonders and gentle, deserving inhabitants. Meet the Massai in their ancestral lands and learn from these highly traditional people what it really means to give and receive. IFRE Kenya volunteers have the opportunity to serve in schools , medical clinics and orphanages to help indigent and benighted people's lives in their quest for survival, and beyond. Share your own fullness of blessings while you explore one of the world's most dramatic countries.
An enriching, unforgettable experience is there for the asking, request more information now!
Volunteer Work Projects and Locations
IFRE's Kenya volunteer program presently supports local orphanages, HIV/AIDS efforts, local schools and Non-Government Organization's working on different social issues. IFRE's volunteer projects in Kenya are located in Massai Land and Nairobi. Volunteers can work in any of these volunteer projects while sharing their love and skill with humanity: the local children, women's groups and communities at large. Volunteers can help in any of these volunteer projects in Kenya: !
Volunteer Program Fees & Dates:
Volunteer Program Dates
Most programs are available year-round. We recommend volunteers begin their placements on a Monday, scheduling their arrival and departure on the weekends. However, due to flight availability, particularly traveling internationally, start dates are flexible. We ask that all volunteers ensure to communicate their arrival and departure plans clearly to their country coordinator to ensure transportation and accommodations are properly arranged.
Volunteer Program Fees
IFRE Volunteers strives to provide the lowest fees along with transparency to all of their volunteers!
Affordable fees
Registered non-profit for tax deductible fees
Transparent transactions ensures volunteers they know where their money goes
Proven quality and safety
IFRE Volunteers is proud to offer the world's most affordable fee for international volunteering and as a 501(c)3 organization, your program fee will be tax deductible. We are proud to focus on the humanitarian aspect of our business, not on profit. We strive to maintain affordable cost, particularly for volunteers; we recognize the value of your donated time and efforts. We remain devoted to maintaining both the quality of the program and the safety of all volunteers involved.
IFRE fees comprise of two separate fees:
Application fee of $299 USD (covers advertising, staff/office expenses, etc.)
Weekly program fee paid directly to your project (covers room/board, field support, etc).
You will pay your fee directly to host families and projects. In this way, what you pay will go directly from you to the people who deserve it (not for profit).
Volunteer Program Fee (US$)
| Weeks | Nairobi/Maasai | Health/HIV |
| --- | --- | --- |
| 1 Week | $150 | $175 |
| 2 Weeks | $250 | $300 |
| 3 Weeks | $350 | $425 |
| 4 Weeks | $450 | $550 |
| 5 Weeks | $550 | $675 |
| 6 Weeks | $650 | $800 |
| 7 Weeks | $750 | $925 |
| 8 Weeks | $850 | $1050 |
| 9 Weeks | $950 | $1175 |
| 10 Weeks | $1050 | $1300 |
| 11 Weeks | $1150 | $1425 |
| 12 Weeks | $1250 | $1550 |
Airport pick up/transfer (45 miles) $75

Transfer to Watamu by air $350, bus $80

Summer volunteer and adventure (4 weeks include safari) $2269
Language & Cultural Immersion program fee includes: Language and Cultural training, food and accommodations for 7 days, training materials (books, papers, etc), cost of local sightseeing/tourist sites, cost of recreational activities, Comprehensive Travel Insurance.
Additional costs for volunteers: International flights, visa, daily personal expenses on beverages/entertainment, laundry, telephone, immunizations.
Language and Cultural Immersion
In Kenya, IFRE offers one week of Language and Cultural orientation in Nairobi. This week long intensive language and cultural immersion program includes: language training, lessons on history, culture, ways of life, visits to local villages/towns/markets, guided Nairobi exploration and local tourist attractions. This IFRE program aims to submerge you in Kenyan culture, history and ways of life to vastly improve your time as a volunteer in Kenya. When you understand the life and culture around you, your experience is richer and more rewarding. However, you can choose to take the Language and Cultural immersion program or go directly into a volunteer project. If you choose to participate in this one week Language and Cultural immersion course, your volunteer program will begin the Monday following this one-week of Language and Cultural Immersion taught in and around Nairobi. This experience should not be missed! So many international travelers wish they could have an opportunity such as this to receive a briefing on customs, language and history.
Arrangement of Room/Food/Supervision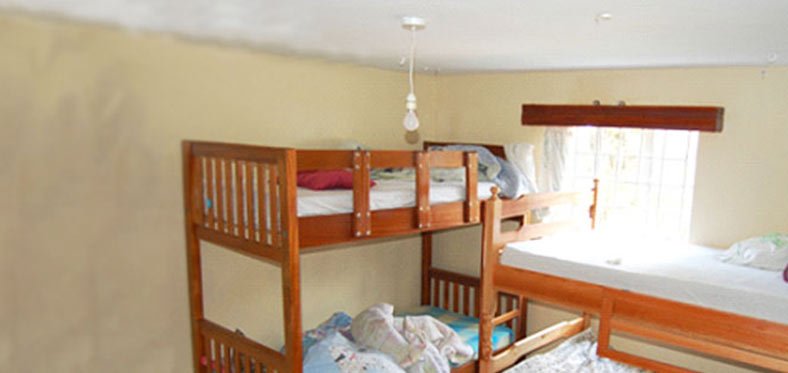 IFRE manages living accommodations, provides meals and supervision for volunteers for the entirety of their stay in Kenya. During the volunteer period, most volunteers stay in our safe and secure Nairobi homebase. IFRE's Nairobi homebase is located in a beautiful area nearly 30 km from the Nairobi (Jomo Kenyatta) International Airport in the Thome 1 Estate in the Kasarani division of Nairobi. This estate is very safe and manned with onsite security. It is a clean, sparsely furnished home but will meet all your needs as an IFRE volunteer. It is close to the local bus station.
In the Thome 1 Estate you can see beautiful British style houses which belong to some wealthy families of Kenya. Many business families, high ranked government officials and people with high social status live in this village. The nearby local bus (matatu) station is only one km away from the homebase and it is easily accessible by walking. This matatu runs to downtown Nairobi and it is approximately 15 km from IFRE's homebase in Kasarani. The matatu (van/bus style taxi) fare should be approximately $1 one way. Useful amenities within 2 km of the IFRE homebase are an internet café, restaurant and supermarket. The local police station is also located within approximately 2 km from the IFRE homebase.
Occasionally, depending on volunteer traffic, available projects or distance to a volunteer's assigned project, we may also place our volunteers with carefully pre-screened host families. Our host families are socially respected and are experienced with hosting international volunteers. They have strong interest in our volunteers' safety and well being and demonstrate this with caution and care. In most host family situations, volunteers will share a room with another volunteer of the same gender. Another viable option is an at-orphanage stay. Many orphanages in Kenya have set aside special rooms to house international volunteers. Volunteers who have stayed with a host family or at an orphanage describe an enriched experience as a result of having done so. Once you have applied for program placement, you will find the specific details of your accommodations in your personal placement documents for your project.
Volunteer Program Free Time
Volunteers have free time for the duration of their volunteer project, weekends and the Language and CultuVolunteer in Kenyare program. While IFRE does not arrange activities during this time off, our local staff, members and coordinators can provide priceless assistance in making appropriate arrangements for travel in Kenya. It's the time for self discovery and learning. It's time to explore this foreign culture and exotic land. It's definitely time for a safari in Kenya! Our IFRE local coordinators/staff are available to give you free advice, travel tips and helps to book your travel.
Kenya has coastal beaches and game reserves, not to mention an amazing assortment of safari adventures in Kenya to enjoy. In your free time, you can explore the amazing wildlife, fascinating landscape and colorful cultures and customs. Or you can simply hike in the village. Please discuss your options with our local project staff to find the best way for you to spend your free time in Kenya.
Learn more about Kenya programs