Street Children Project
>
>
>
Educational Programs And Working With Street Children
Educational Programs And Working With Street Children
Volunteer in educating and helping street children of Peru!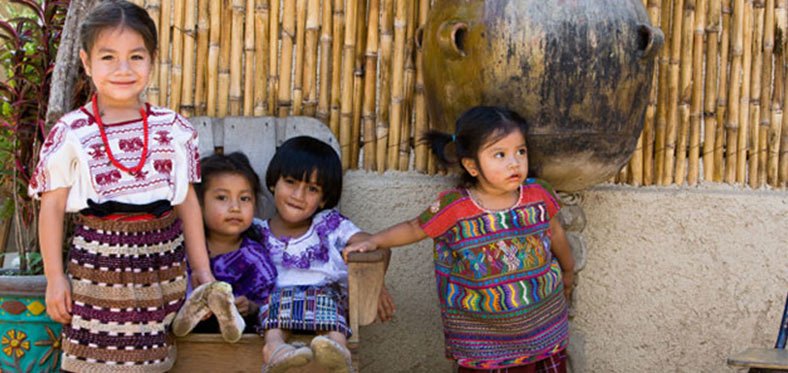 Assist the youth in finding resources to better their lives

Encourage their progress with education

Become immersed in the culture of Peru

Volunteer abroad safely & affordably
Project Summary
Volunteer in educational programs and work with street children in Peru and enjoy a rich and varied heritage, including the ancient Incan capital of Cusco and the lost city of Machu Picchu. Teach English, computer skills and social skills as you give love and attention to children, improving their mental and physical development. IFRE projects aim to change the futures of Peru's vulnerable and at-risk street children caught in the throes of poverty. Volunteers open up a whole new world of opportunities for these children as their horizons are expanded. With an education, the children are more likely to stay off the streets. Through education, these children will have the ability to find employment and break the cycle of poverty.
In spite of Peru's significant progress in the last few years, the social and economic inequalities, which still affect much of Peru, have left the children in a vulnerable state. Several street children have never been able to go to school and while those that do go find that their school work deteriorates from having to work long hours on the street and difficult family lives. Other poverty-stricken children are at risk of being enticed with offers to work in extremely poor conditions instead of getting an education or exploited sexually in the child sex trade. The most beautiful thing about teaching as a volunteer is being able to open up new opportunities for deprived children and that's exactly what an education does.
Skills/Qualifications
There are no specific skills or qualifications to volunteer in the education and street children project in Peru. Beginner to intermediate knowledge of Spanish is preferred (not mandatory). If you cannot speak Spanish, we suggest you enroll in our Spanish language course to make your stay more rewarding – both for you and for the children you are helping. There are no specific qualifications needed to join IFRE's volunteer street children projects in Cusco Peru. All volunteers are expected to have a passion for teaching, love of children, tolerance and to be flexible and patient as they work with these children.
Volunteer Responsibilities
As a volunteer in the Education and Street Children Project, volunteers work with schools and nonprofit organizations 4-5 hours per day, Monday through Friday. Depending on individual skills and interests and the needs of the local staff, daily activities may include:
Teaching basic English, health, math, science or other subjects
Teaching computer lessons
Providing daily care to children
Helping prepare and serve food for children
Teaching children life skills such as gardening, business skills, painting, building, sewing, etc
Leading extracurricular activities such as games, sports, art, music, dancing, etc
Accompanying children to and from school
Helping to ensure the children are healthy
Providing love and attention
Watching over the children
Making children laugh
Teaching children about the world
Promoting fundraising activities
Assisting local administrations
Helping plan events and excursions
Assisting families
Assisting medical staff
Room/Food/Supervision
IFRE manages your living accommodations in Peru. In Cusco, most volunteers live with a host family, but some may live in a hostel. Our host families are socially respected and experienced hosts of international volunteers. They have strong interest in our volunteers' safety and well-being and demonstrate this with caution and care. Host families will prepare three meals a day for volunteers consisting of local ingredients and foods traditional to Peru. In most host family situations, volunteers will share a room with another volunteer of the same gender. Our host families do not offer laundry services, but some will happily take up the task for a small fee.
Throughout the volunteer project, our local staff stays in contact with volunteers either with face-to-face visits or via email/telephone. Volunteers are always welcome at our local offices in Peru. If project placement is local, we request that volunteers stop by the office once a week to keep us posted on how they are doing with their home stay and project. If project placement is very far, then our local staff members maintain communication by either email and/or phone and try to visit every 2-4 weeks if possible.
FAQ
Please provide a typical day schedule for this project

This is a great project for those who speak basic – intermediate Spanish. A typical day for volunteers assigned to this project starts with a breakfast prepared by the host family around 8 am. Following breakfast, you will make your way by public bus (about 15 – 20 minute ride) to the Spanish class. The 2-hour group Spanish class will be with fellow volunteers from all over the world will begin at 10 am. Following class, you will return to your host family and enjoy a typical Peruvian lunch (e.g. Locro con Arroz). You will have a short break, and at 2:15 pm, you will make your way to your project by bus. It is approximately a 30-minute ride to the after school street children project. Once you arrive the kids might already be waiting for you full of excitement of spending time with you. First thing at the project is helping the kids with homework. Once homework is complete, it is time for fun and engaging activities with the children. Volunteers can be as creative as they want to and bring any supporting materials to do including artwork, teach dancing, read books or any other activity. This is the best time of the day for the kids. The project is situated in an area where their parents work in hard labor and produce bricks. This after-school program was established to keep the kids off the streets and away from drugs. After spending about 2.5 - 3 hours at the project, just before it is getting dark, you will make your way back to the bus stop and return to the city where your local host family is awaiting you with a welcoming warm dinner around 7:30 pm. If you are still full of energy from the fun times you had with the kids you might want to meet up with some other volunteers or the coordinator to show you the city at night or enjoy a drink with view over Plaza de Armas.

Where do I stay? How far is the project from the accommodation? How do I commute?

You will stay in a typical Peruvian home with a host family. The project is about 20 minutes by public bus from your accommodations. We generally use public transportation in Cusco, however, if you wish there are taxis available for about $4 USD a ride.

What kind of activities volunteers do in the project?

You will help kids aged about 6 – 14 years with their homework. You will work with the children with expressive arts, games like chess and puzzles, theatre, music and sports day. The program depends a lot on what you are planning to do at the project. One tutor is always with you and the kids. He is open to any ideas you might have for the project. All of the activities can be designed to continue teaching English while learning and having fun. There is NO syllabus to follow, which means you can bring any material you think would be helpful to use for playing or teaching the children. Materials are very scare here in Peru.

Where are the projects located?

The project is located in a poor neighborhood in Cusco, about 30 minutes by bus from your host family.

What are the requirements to join the program?

You need to speak basic-intermediate Spanish and enjoy working with kids.

Do we get hands on experience at this project?

Yes, you get loads of hands-on experience since you will create the program and activities for the kids on your own with the help of a tutor.

What kind of support do we get during the project time?

Your local coordinator is available 24/7 and provides you with the support and information needed. You might want to buy materials to do art work or a ball to play soccer. Your coordinator will help you finding these things in the local shops.

How many hours a day do we need to work?

You will work Tuesday – Friday about 2.5 – 3 hours at the after school street children project. Mondays you will have the option to volunteer at the orphanage in Cusco.

Is street children project available all-round the year? If not, when does it close for how long?

The street children project is mainly available during school period. The project is not running between December 10th – March 10th and July 30th – August 18th.

Any important information you want to share about this project.

Neither the kids nor the tutor speaks English. It is mandatory to have at least basic – intermediate Spanish language skills in order to have good volunteer experience at this project.