Children's project
Project Summary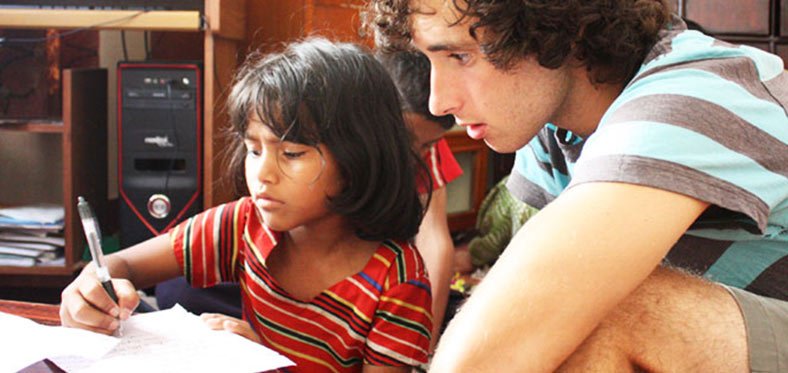 It is a known fact that more than 60% of India's population is still below poverty line. Majority of people work hard just to make their ends meet. Such families are unable to look after their children. These children are therefore sent to the local childcare centers where government takes responsibility of them and cares for them. But, as the number of children increase, they are lacking volunteers. IFRE recruits international volunteers to work with children ranging from 1 year to 3 years old in such projects.
Skills/Qualifications Needed
Prior experience is not required. However, you need to come with a strong motivation to help the needy. If you have prior skills, then that is undoubtedly an advantage. Volunteers should also be flexible with a willingness to learn and care for these children.
Volunteer Responsibilities
As a volunteer in destitute/deprived children's project, you will take care of these children; teach them some basics like numbers, alphabets and colors. Volunteers can also assist to change diapers or feed milk to these children. This project is very sensitive as you'll be working with young children. Nonetheless, this project is appropriate for gaining immense knowledge on how to look after the children and understanding child psychology.
Room/Food/Supervision
IFRE makes appropriate provision for food, room and supervision during your volunteering. During the first week of language and cultural immersion program, volunteers stay in IFRE's hostel in Delhi where cooks will prepare a variety of Indian food (Nan, curry, dal, chapatti, rice and pickle). During volunteering programs, volunteers stay in project hostel or with a host family. In both the places you'll be offered a clean, simple, and safe accommodation and offered local foods 3 times a day. While with a host family, you'll have the opportunity to learn about local culture and can find a warm and welcoming environment. IFRE staffs will visit or call volunteers every two-four week to check your progress and to inquire whether you're satisfied and are happy.
Learn more about our programmes