Teaching English Project
>
>
>
Teaching English Project
Project Summary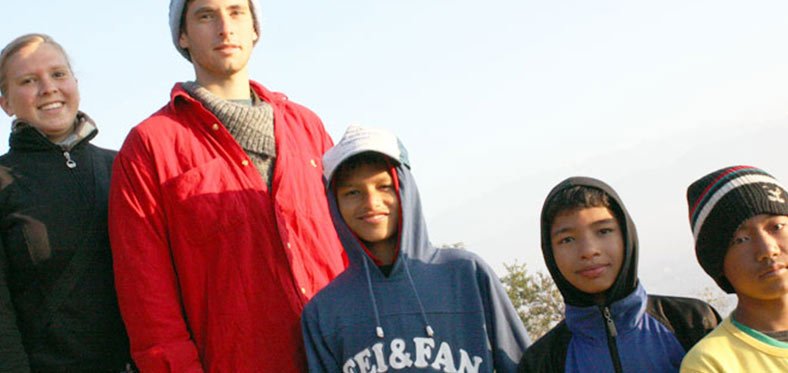 As we all know, India is a developing country. Here, millions of children still do not get quality education owing to the dreadful poverty. The schools are also understaffed and thus cannot provide quality education. Our volunteers in Palampur/Dharamsala work with such schools and help the children from poor villages study. IFRE manages to impart these children equal opportunity to get quality education. Volunteers not only take classes in English but also work on improving student's English pronunciation. Volunteers in this project work 5 days a week.
Skills/Qualifications Needed
Prior experience in teaching English is desired but not required. However, you'll be required to have sound communication skills in English. Volunteers should also be flexible and self-motivated with a strong willingness to learn and take new initiatives.
Volunteer Responsibilities
As a volunteer in English teaching project, you will work in rural community schools where boys and girls from 5 to 14 years go. The approximate class size would be about 20 to 35 students. Along with English lessons, you may also teach other skills like drawing, painting or arts.
Most volunteers will teach English following the official curriculum. You may be asked by school authorities to develop your own projects that'll help students learn English with more emphasis to pronunciation. You can help improve their conservation skills with questions and answers sessions and hosting discussions about recent happenings.
Room/Food/Supervision
IFRE makes appropriate provision for food, room and supervision during your volunteering. During the first week of language and cultural immersion program, volunteers stay in IFRE's hostel in Delhi where cooks will prepare a variety of Indian food (Nan, curry, dal, chapatti, rice and pickle). During volunteering programs, volunteers stay in project hostel or with a host family. In both the places you'll be offered a clean, simple, and safe accommodation and offered local foods 3 times a day. While with a host family, you'll have the opportunity to learn about local culture and can find a warm and welcoming environment. IFRE staffs will visit or call volunteers every two-four week to check your progress and to inquire whether you're satisfied and are happy.
Learn more about our programmes