Professional Support
Professional Support Program (Cordoba)
Build your resume while traveling abroad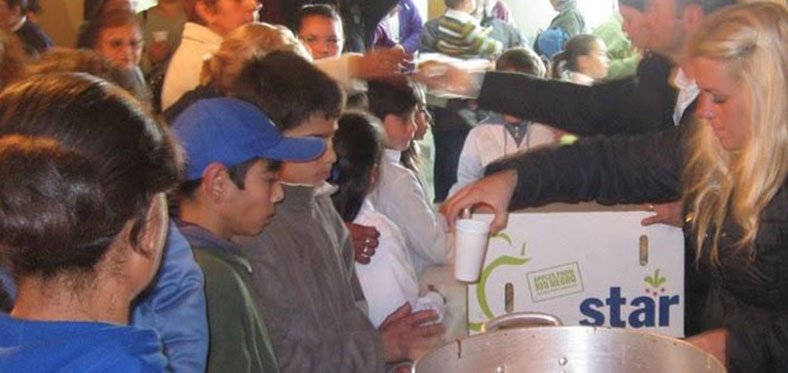 Enjoy beautiful Argentina

Work alongside local professionals

Immerse yourself in a new culture

Volunteer abroad affordably & safely
Project Summary
As a volunteer in the Professional Support Program in Argentina, you will have the unique and valuable experience of participating in a volunteer program where you can gain professional experience and use your skills to help a variety of projects. Volunteers in this program work with governmental and small nonprofit organizations to alleviate the lack of structure, human resources, knowledge and other factors needed to continue development. Areas of professional support include communications, management, administration, human resources, public relations, events, promotions, sports, art, culture and tourism, among others. Volunteers have the opportunity to use their skills, immerse themselves in Argentinean culture and most importantly, assist organizations aid communities and fellow Argentineans. Through volunteer support, local nonprofit organizations and municipalities can carry out more effective, thorough and efficient projects that will change the lives of more people.
Skills/Qualifications Needed
Volunteers must be at least 18 years old. Basic or Intermediate Spanish skills are preferred. If you cannot speak more than basic Spanish, we suggest you enroll in our Spanish language course to make your stay more rewarding – both for you and the organizations you help. No additional qualifications are required to volunteer in the Professional Support Project in Argentina. However, interested individuals must be enthusiastic, resourceful, well rounded, flexible, adaptive, patient and proactive. Volunteers must respect locals and host organizations, their rules and their projects.
Volunteer Responsibilities
Working as a volunteer in the Professional Support Project in Argentina, you will work 4-5 hours per day, Monday through Friday. Depending on individual skills and interests and the needs of the local staff, daily activities involve, but are not limited to:
Prepare recreational activities

Assist the staff on routine tasks

Propose new ideas to improve the day to day work at the organization

Promotion and advertising

Search of financing resources
Room/Food/Supervision
IFRE manages your living accommodations either in host family or hostel in Argentina.
Our host families are socially respected and are experienced with hosting international volunteers. They have strong interest in our volunteers' safety and well-being and demonstrate this with caution and care. In most host family situations, volunteers will share a room with another volunteer of the same gender.
Your hostel is located in a charming neighborhood in the city of Córdoba. Córdoba boasts numerous exciting opportunities for volunteers to see a city with a bright future which maintains echoes of its colonial and culture-rich past. Córdoba's vibrant culture has produced a number of influential writers, its own musical style known as "El Cuarteto" (in addition to classical, jazz, rock, pop and techno). There are also many monuments, lively festivals, pleasant theaters and a pulsing nightlife. Volunteers reside in accommodations located just minutes from the downtown area. This unique living situation is often conducive to fellow volunteers getting to know each other. These accommodations also house our local operator's headquarters – ensuring vital and constant contact with our in-country coordinators. Our field staff visits volunteers regularly and always happy to help our volunteers in any way needed.
FAQ
Professional Support Project:

This program is a mix of volunteering and internship.

In this project the participant has the chance to interact with children and teens with disabilities. The institution takes them in and provides them with all the love, attention and a proper education specially planned for them. The staff at the school is formed by professionals of different teaching areas, psychiatrists, physical education trainers and they are all coordinated by an educational psychologist. The ages of those you will be working with in these placements can be varied, and you may find yourself working with young children, teens, and adults.

What does the program stands for? What level of support volunteers provide into this project?

This program is ideal for a participant that is looking to work with the community in a professional demeanor, but prefers an office setting.

Please provide a typical day activities of the volunteers.

Daily working hours are generally from 10 a.m. to 2 p.m. for volunteers with activities on the weekends as well. Volunteers will be allocated work that meets his/her skill set, interests, and preferences, usually working with people or communities needing a wide range of assistance, and in some cases you may be working with abused and vulnerable individuals. This placement consists of considerable in-office administrative support type work.

How far is the project from the accommodation? How do I commute daily?

There is public transportation available by bus for $0.80 (USD). Some placements are 20-30 minutes from provided accommodations. Depending on the time of year, volunteers may be able to walk to their placements.

What are the day to day activities in the project? What I actually do?

This placement generally involves constant interaction with all levels of employees from all departments, as well as with local citizens, NGO's and agents. Volunteers will meet and interact with a variety of interesting people from varying backgrounds.

Any help provided by volunteers is valuable. Volunteers should possess the fundamental goal of strengthening social, tourism and sport areas of municipalities or organizations in rural communities.

Examples of the professional support provided by volunteers included: Communication and Administrative work, Environmental Conservation, Education, Employment Opportunity, Human Rights, Events and Sports Promotion, Art, Culture and Tourism, Family Violence Prevention, State Welfare Program, Nutrition Assistance Programs/Housing.

One of the most important aspects of this placement is the ability to help the organization or government office grow and become better aligned to reach their overall goals. This may be achieved by assisting in the preparation of recreational activities, assist the staff on routine tasks, new ideas to improve the day to day work at the organization, search of financing resources, etc.

Do I need to have any specific skill to join the program? Is there any requirements? What about the language?

Your knowledge of the Spanish language must be intermediate or advanced. It is important that you easily adapt to other cultures, lifestyles and conceptions of work and that you possess a strong commitment to the Host Organization, its rules and tasks.

Is this project available all-round the year? If not, when does it close for how long?

No it is not. Summer vacation in Argentina is January-February with winter break for 15 days in July. The program is not available December 10th – March 1st.

Any important information you want to share about this project.

This volunteer project is recommendable for students in Public Affairs, Public Administration, Political and Social Science, Law, International Relation, Anthropology and Sociology.
Learn more about Argentina programs