Travel to India! There are many worlds within this one country – full of incredible beauty, diversity, culture and opportunities for exploration, travel, discovery and internship projects. India has a rich past and is a country full of contrasts. India is paradise for those familiar with the country's multi-faceted delights. For those traveling for the first time to this amazing country many surprises await!
India is home to more than one billion people and the country defines the word "diversity" and language, culture and religious differences abound. India travel has been called an "intoxicating cultural cocktail" by Lonely Planet. Gastronomical adventures – spiritual journeys – wildlife safaris – historical expeditions – cricket matches – Bollywood and more await the adventurous internship abroad traveler in India.
IFRE established offices in 2006 in Delhi. We understand India and your overwhelming urge to explore and work in this beautiful country. IFRE invites you to join our internships program in India. Serve local communities, share your experience and compassion with others while you complete an internship and explore this vibrant country!
India INTERNSHIP PROGRAM FEES & DATES:
Start Dates: Our programs start every Monday, although we allow for flexibility due to travel constraints.
Ifre's fees for volunteer programs and internship programs are the same. Ifre volunteers offers the world's most affordable internship programs. When you join our internship program, you pay your fee directly to host families and projects. In this way, we ensure that your money goes for you or the people who need it (not for the organization's profit).
Ifre internship fee comprise of two separate fees. An application fee of $299 USD (covers advertising, staff/office expenses, etc.) and a nominal weekly program fee (covers room/board, field support, etc). You can visit the following link for details on fees and dates:
http://www.ifrevolunteers.org/india /volunteer_in_india.php#price
Additional costs for interns:
International flights, visa application/extension, daily personal expenses on beverages/entertainment daily transportation, laundry, telephone, immunizations.
INTERNSHIP IN AN ORPHANAGE IN INDIA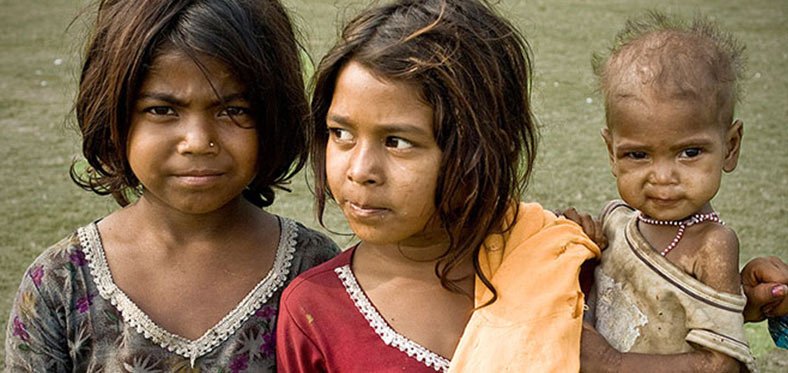 The orphanages in India offer homes, education, hope and love for orphans. Interns in the IFRE orphanage program will primarily help children by teaching basic English and organizing creative, extra-curricular activities such as game, singing, music, drawing, etc. Resources and manpower to support orphanage programs in India are spread thin and interns in Indian orphanages provide relief. This program is the perfect place for interns who are looking for opportunities to share their love, passion and skills with very-unfortunate children who crave (and deserve) support and attention.
SKILLS/QUALIFICATIONS NEEDED
There is no specific qualification needed to join the orphanage internship project. However, interns must be flexible and patient. You should have passion and love for orphans.
AN INTERN'S RESPONSIBILITIES
When you intern in an Indian orphanage project, you will teach English in either the orphanage or school (where kids go for day schooling). Interns will also help with day to day life skills, assist children as they dress properly for their day and escort them to reach school safely. Interns may also organize games, art lessons, singing, dancing and other creative, educational and extra-curricular activities for the children. This may include group sports training, teaching arts and crafts organizing inter-school football (soccer) or cricket matches and playing music. Interns may tutor for other subjects such as mathematics, world affairs, personal hygiene and nutrition. The possibilities are endless! In the evening, interns help the children with homework and encourage academic progress.. Some participants will assist in the care of the children who cannot yet attend school, and others may lend a hand with food distribution, kitchen work and garden maintenance.
Teaching Internship in rural schools in India
Opportunities exist for those with strong English skills. Yet in India, English instruction is not included in primary, public school curriculums. IFRE Interns strives to bridge this chasm to providing interns to teach English in India. Our interns offer instruction in collaboration with local resource poor schools. Our internship English teaching in India project covers teaching in several government schools in Delhi. Many poor children cannot afford private, English lessons often continuing on to higher schools with little or poor knowledge of Basic English.
Your role as an intern can help make a difference in these children's lives. Intern teachers in India are a prized and welcomed resource! As an intern teacher, you will work in underprivileged government schools and mostly work under the direction of a head teacher.
SKILLS/QUALIFICATIONS NEEDED
NO specific skills or qualifications are required. However, some kind of teaching certification or education degree is appreciated. A major in science, math or computer oriented classes is also preferred if you have no teaching education/credentials. Interns must have passion and interest to help children and improve their education.
AN INTERN'S RESPONSIBILITIES
In our Indian English teaching program, you work either as an independent teacher or as an assistant to a permanent English teacher. You will most likely be teaching in government schools. If IFRE cannot secure a placement in a government school, interns will teach in either a semi-government or private school where each school has a permanent English instructor. As an Intern English teacher in India, you will teach English using the set curriculum and using the books provided. Interns may also organize games, art lessons, singing, dancing and other creative, educational and extra-curricular activities. Interns may also support children with their homework efforts and encourage academic progress. Schools may seek the assistance of interns with help in other on-going academic activities or administrative duties.
Medical Internship in India
Primary health care is one particular program significantly lacking resources and attention among the multitudes of impoverished people of India. People die every day due to simple causes because many villages do not have doctors or basic health care facilities such as clinics or hospitals. Interns with health care backgrounds can help fill this void by offering basic health care tips through informal education centers, schools or local organizations.
SKILLS/QUALIFICATIONS NEEDED
Interns/interns who are interested in joining our internship health program must possess health care certification, such as an ID as a medical student, EMT or paramedic certification, or nursing or physician's credentials. We do not permit interns without medical credentials to work in this program due to the potential risk. The hospitals require a copy of your resume, clearly documenting credentials and education, before your arrival to the project. Projects will also require an official copy of your credentials.
AN INTERN'S RESPONSIBILITIES
Job responsibilities for medical project interns/interns in India vary dependent on education, skills, experience and qualifications and on the community's current needs. Interns/Interns are not permitted to perform major exams or surgeries. Most often interns help doctors or work as their assistants. As a medical intern in India, you could be placed in a large hospital or small rural health center. Most of the hospitals (regardless of size) have many departments: Emergency, Gynecology, Pediatrics, Gastroenterology, Infectious Diseases, Hematology, Endocrinology, Oncology, Internal Medicine, Clinical Pathology, etc. so an intern may be placed in any department, but skills/qualifications will also be considered.
Interns may also take patients' vitals: blood pressure, temperature, height and weight, and carry out health center tasks. You also assist in health camps, distribute medicines, provide tips to patients on health, nutrition and sanitation or provide counseling to patients. You may provide treatment for minor injuries or wounds and document patient records. The tasks and activities vary day by day!
FIELD SUPPORT AND SUPERVISION
How does IFRE help me when I am in the field? How can I maintain communication? Do you visit me?
Once your internship program begins, our local staff members stay in constant touch with you. Interns staying at the Delhi homebase see our coordinators and staff daily. However, if you are staying far from the homebase, our staff will visit interns every 2-4 weeks (if possible) and you are always welcome at the office. We recommend that the interns stop by the office once a week, if they are staying/working in the local area, to give feedback on their home stay and project. Many minor issues can be avoided with a just little extra communication before they develop into major issues. Your project will have local staff members in addition to our in-country coordination staff. If your project is located a great distance from our offices, then our local staff communicates by either email and/or phone.
We are available for you at the local office via email and phone for your entire trip. It's our job to make sure that you are safe and healthy.
ACADEMIC CREDIT
You can earn academic credit for most internship projects in India. The best way to receive academic credit is by pre-arranging the project with your college/university. It is up to an intern to communicate with faculty/academic advisors regarding college credit for internship work PRIOR to applying to IFRE. Your college/university may require additional information prior to approval and may require students to submit pre/post research or other requirements.
Alternatively, you can earn academic credit through Seattle Central Community College (SCCC). SCCC offers college credit for a variety of international programs (study abroad, volunteer abroad, intern abroad, language studies and even cultural-exchanging home-stays). IFRE recommends contacting Professor Steve Tash (we can provide contact details) to further explore this option of receiving academic credit for your international internship. IFRE is not associated with SCCC and it is up to the intern to arrange to transfer SCCC course credit to their university/college of choice.
ROOM & FOOD
IFRE manages living accommodations, provides meals and supervision for interns for the entirety of their stay in India. During the internship period, most interns stay in our safe and secure home base, project hostel or host families. Our office and home base is located in Gurgaon, a beautiful city 40 miles a way of Delhi international airport. This location is very safe and manned with onsite security. It is a clean, sparsely furnished apartment but will meet all your needs as an IFRE interns. It is close to the local bus station. Info on amenities close by and transportation to nearby city, etc. internet café, restaurant and supermarket, local police station. This is the ideal arrangement for sharing your daily experiences with fellow interns and local staff. Home base bedrooms have multiple beds, so interns will usually share a room (same gender). Our in-country coordinator also lives at our home base to assist our interns 24/7.
Dependent on the season and flow of interns, you may be placed with a local host family or project hostel (mostly in orphanage). Our host families are socially respected and are experienced with hosting international interns. They have strong interest in our interns' safety and well being and demonstrate this with caution and care. In most host family situations, interns will share a room with another intern of the same gender. Another viable option is an at-orphanage stay. Many orphanages in India have set aside special rooms to house international interns.
IFRE arranges room, food and supervision for interns throughout the program. All of IFRE's cooks prepare a variety of delicious Indian food (naan, dahl and chapatti breads, curries, rice and pickles/chutneys). Details covering the arrangements for room/food are outlined in the prepared placement details. Interns will also have 24/7 access to IFRE's office as well as the mobile numbers of in-country coordinators. In addition, the director of the orphanage will serve as a local contact person for interns. IFRE's staff also visits each intern every 1-2 weeks as part of our program.
FREE TIME
Interns have free time for the duration of their internship project, weekends and the Language and Culture program. While IFRE does not arrange activities during this time off, our local staff, members and coordinators can provide priceless assistance in making appropriate arrangements for travel in India. It's the time for self-discovery and learning. It's time to explore this foreign culture and exotic land. Our IFRE local coordinators/staff are available to give you free advice, travel tips and helps to book your travel.