Ghana offers one of the greatest and most affordable travel experiences possible within Africa! IFRE hosts a variety of projects, cultural immersion opportunities and travel programs in this wonderful country. Ghanaian cultures and customs are colorful and diversified. When you travel to Ghana you can visit a splendid coastline with gorgeous beaches – which indeed seem to be an earthly paradise. Ghana safaris offer views of amazing wildlife and fascinating landscapes of Ghana. The country is also blessed with a variety of cultural heritage, lakes, wetlands and historical sites.
IFRE interns in Ghana have the opportunity to explore this beautiful country while serving the rural communities and poor children in a rewarding intern experience. IFRE invites you to join us in Ghana and embark on this important journey of your lifetime with our professional in-country field staff as your guides!
To get a head-start on your Ghana internship program, take a few moments to contact us by email for more information, including travel dates, fees and more. We look forward to hearing from you.
INTERNSHIP PROGRAM FEES & DATES:
Start Dates: Our programs start every Monday, although we allow for flexibility due to travel constraints.
Ifre's fees for volunteer programs and internship programs are the same. Ifre volunteers offers the world's most affordable internship programs. When you join our internship program, you pay your fee directly to host families and projects. In this way, we ensure that your money goes for you or the people who need it (not for the organization's profit).
Ifre internship fee comprise of two separate fees. An application fee of $299 USD (covers advertising, staff/office expenses, etc.) and a nominal weekly program fee (covers room/board, field support, etc).
http://www.ifrevolunteers.org/ghana /volunteer_in_ghana.php#price
Additional costs for interns:
International flights, visa application/extension, daily personal expenses on beverages/entertainment daily transportation, laundry, telephone, immunizations.
Internship in an Orphanage in Ghana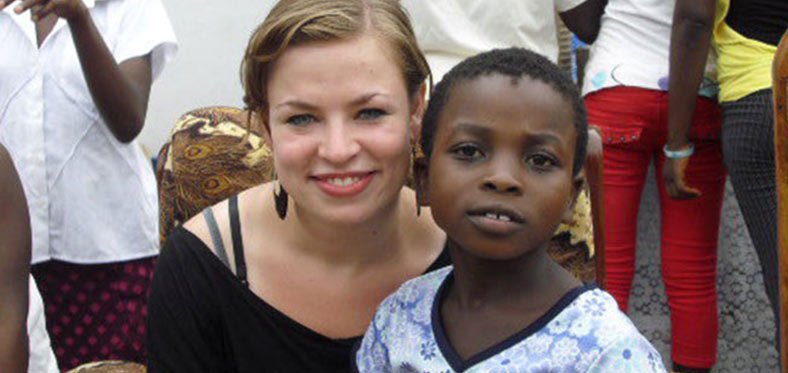 Extreme poverty, the growing challenges of HIV/AIDS and other different social problems leave many orphans in Ghana. These lovely children are in urgent need of adult help and support. In Ghana, IFRE partners launched an orphanage and street children program to shelter these orphans. The project offers room/food, education, encouragement and support. Unfortunately, many Ghana orphanage projects are without strong financial support, under staffed and face additional hurdles with trying to effectively run their programs.
Help is needed with every task: cooking and serving food to the children, assisting with their basic education and physical fitness (sports) and there is an immense need for English lessons, but the most important thing you offer these poor children is love and attention that they so desperately crave. Resources for orphans are spread thin. Orphanage workers in Ghana do their best, but manpower is low and it is the face to face contact that this children desperately need. Love and support that comes from interns working with orphans in Ghana are priceless! Many interns joining orphanage Ghana program as life changing and rewarding. This is the perfect project if you want to serve humanity or share your love, passion and time with children deprived of their parents love and care.
SKILLS/QUALIFICATIONS NEEDED
There are no specific qualifications needed to join IFRE's internship teaching projects in Nepal beyond a fluency in English. No teaching experience or skill is required, yet interns joining the teaching program in Nepal should have strong English fluency, both written and verbal. Interns should be be flexible and patient and have passion and love for teaching, English and conversation. Interns should be reliable, flexible and patient and strive to be good role models for the children.
AN INTERN'S RESPONSIBILITIES
Interns working in Ghanaian orphanages generally show support by teaching English to children either in the orphanage or possibly in a local school. Interns are also welcome to teach other subjects like math, science etc. The orphanage requires extra pairs of hands to help with the day-to-day running of the project, so you will be expected to assist with cleaning, cooking and serving food to the children. You also help with organizing Physical Education/Sports lessons. You may also be required to assist the staff with counseling the children. The job responsibilities of orphanage interns in Ghana depend on the need of the orphanage as well as the skills and interests of the interns.
In the orphanages where the children attend a school, daytime activities for interns may include administrative work and helping with cleaning, cooking, gardening and physical maintenance. Evenings are fun times as you organize games, art activities, singing, dancing and other creative education and extra-curricular activities. You will be there to help with homework and encourage their academic progress.
Teaching Internship in Ghana
The demand of English education in Ghana is growing among teenagers and the younger generations. Unfortunately, opportunities for quality English education are not provided to public school students. IFRE interns help in government (public) schools. Through this project, students and English teachers in Ghana can participate in an exchange of ideas that often leads to a valuable dialogue regarding different cultures and teaching methods. Our interns who work with local teachers provide new and innovative ways to teach the English language from a "native speaker" perspective. This native speaker perspective is highly prized in the realm of Teaching English and can often vastly improve teaching methods. This fact alone creates a long-lasting, positive impact which can eventually benefit the entire community. Teaching English in Ghana is a very demanding but a highly rewarding internship position.
Note: Ghana has 3 academic trimesters a year: January-March, May-July and September-December.
During the School holidays, we help to organize holiday classes for the School children. Your sight-seeing itinerary and work schedule may vary a bit during school holiday times.
FIRST SESSION
Start Date: 10th January to 12th April Mid-January to Mid-April
School Holiday: 13th April to 1st May

SECOND SESSION
Start Date: 2nd May to 4th August
School Holiday: 5th August to 12th September

THIRD SESSION
Start Date: 13th September to 15th December
School Holiday: 16th December to January
*The school holidays are subject to change.
SKILLS/QUALIFICATIONS NEEDED
Interns may teach more subjects than just English. Math, science and sports classes may need assistance. NO specific skills or teaching qualifications are required. However, some kind of teaching certification or education degree is appreciated. A major in science, math or computer oriented classes is also preferred if you have no teaching education/credentials. Interns must have passion and interest to help children and improve their education.
AN INTERN'S RESPONSIBILITIES
Internship teachers in Ghana focus mainly on teaching English to local children in primary, middle or high schools. If you are skilled, you can teach math, science, or other subjects in Ghana. If you are a qualified teacher or have teaching experience, you can lead a class but mostly interns will be working as an assistant teacher. Most classrooms are crowded and the number of students ranges from 20-60 in each class. All schools of Ghana follow a set English curriculum, so interns will teach straight from the textbook. The school headmaster provides teaching resources. You may come prepared with storybooks or any other teaching materials you think you might need. School children in Ghana are very enthusiastic and eager learners of English. Although most of people speak English in Ghana, there are many issues with correct grammar and challenges with pronunciation, so your native speaker background will help many children change for the better.
Medical Internship In Ghana
IFRE's Ghana Internship Health projects aim to increase access to basic healthcare for rural people, decrease the prevalence of endemic disease and improve overall village health by providing public health projects and promoting health education in the villages. Interns will assist the local nurses at the District Hospital with all aspects of clinical nursing and act as a primary health worker with the community nurses. Internship duties may include working in the consultation rooms, medicine dispensary or operating theatre (operating room). Duties consist of helping with physical therapy, treatment of minor injuries, maternal assistance and childcare. Other occasional tasks may be assisting midwives on home-visits, verifying or recording patient's personal/medical information.
SKILLS/QUALIFICATIONS NEEDED
Interns who are interested in joining our internship health program must possess health care certification, such as a medical student ID, EMT or paramedic certification, or nurse or physician's credentials. We do not permit interns without medical credentials to work in this program due to the potential risk. The hospitals require a copy of your resume, clearly documenting credentials and education, before your arrival to the project. Projects will also require an official copy of your credentials.
AN INTERN'S RESPONSIBILITIES
An intern's role can range from observational to basic assistance, dependent on education, skills, experience and qualifications and on the community's current needs. Interns are not permitted to perform major exams or surgeries. You will work with a doctor or nurse, spending time in various departments of a busy hospital. Departments you might support include Gynecology, Neurology, Orthopedics, Obstetrics, Pediatrics and Surgery. Interns may change bandages, take blood pressure and contribute to education efforts regarding about basic disease prevention. An important element to these internship placements in Ghana is learning about and being comfortable with a different culture's healthcare practices.
HIV/AIDS Awareness Internship in Ghana
HIV/AIDS remains a serious health threat in many African countries including Ghana. Every year hundreds of adults and children are infected with and die of this killer virus. IFRE's partners work to advance adolescent reproductive health and HIV/AIDS prevention. Using the "Stepping Stones" approach, they focuses on promoting behavioral change through facilitating discussions of HIV prevention and sexual health with community groups. Community groups include youth groups in/out-of-school, clients at antenatal clinics and general community meetings. Interns are mainly involved with counseling and education. This project is open to any interns who are willing to share their love, time and compassion with the HIV patients and who are committed to supporting efforts to stop the spread of this disease.
SKILLS/QUALIFICATIONS NEEDED
There are no specific qualifications required to intern in this project. However, interns must demonstrate love and willingness to share time and compassion with people. A high level of patience and flexibility is mandatory.
AN INTERN'S RESPONSIBILITIES
Interns may directly provide support and care to HIV/AIDS infected patients, including children, or engage the public with educational training and activities meant to increase awareness and stop the epidemic of HIV/AIDS in Ghana. Several local NGOs work on HIV/AIDS programs which are focused on two areas. First focus area includes: treatment, psychological counseling and support to whose people infected with HIV/AIDS. Interns within the scope of the first focus area generally visit with HIV/AIDS patients (along with a local worker) and distribute food, clothes, medicine and give mental counseling and support. You may provide basic but valuable tips to patients on health, nutrition and sanitation and you may be involved in keeping patient records.
The second focus area includes: HIV/AIDS treatment/awareness programs to increase the community's understanding of HIV/AIDS, ways to prevent the spread of the disease and how to protect themselves from contracting the disease. Interns supporting awareness/outreach normally contribute to counseling and education in major hospitals and communities to raise personal risk perception among young men and women. Programs actively involve youth in participatory HIV/AIDS preventive education within the district. Interns may focused on outreach and awareness programs often visit many schools, villages, churches and present information and media, posters, distribute pamphlets and condoms, etc.
FIELD SUPPORT AND SUPERVISION
How does IFRE help me when I am in the field? How can I maintain communication? Do you visit me?
Once the internship program start, our local staff stays in touch with interns. We visit our interns every 2-4 weeks (if possible) and you are always welcome at the office. Your project will have local staff as well, though not our own. The local doctors, nurses and administrators on your project will be there for you throughout. If your project is very far, then our local staff maintains communication by e-mail and phone.
ACADEMIC CREDIT
You can earn academic credit for most internship projects in Ghana. The best way to receive academic credit is by pre-arranging the project with your college/university. It is up to an intern to communicate with faculty/academic advisors regarding college credit for internship work PRIOR to applying to IFRE. Your college/university may require additional information prior to approval and may require students to submit pre/post research or other requirements.
Alternatively, you can earn academic credit through Seattle Central Community College (SCCC). SCCC offers college credit for a variety of international programs (study abroad, volunteer abroad, intern abroad, language studies and even cultural-exchanging home-stays). IFRE recommends contacting Professor Steve Tash (we can provide contact details) to further explore this option of receiving academic credit for your international internship. IFRE is not associated with SCCC and it is up to the intern to arrange to transfer SCCC course credit to their university/college of choice.
ROOM & FOOD
IFRE manages living accommodations, provides meals and supervision for interns for the entirety of their stay in Ghana. We offer a "homebase" in Ghana. Our homebase is about an hour drive from Accra. We try to create a "home away from home" for interns staying at our homebase. It is a perfect situation for interns to live safely and comfortably while making many new friends and sharing experience every day. Most of interns project in Ghana are located within 1-20 KM of our homebase so you may walk or ride a local bus to your project. In the evening when you return to homebase, you can relax, eat dinner, explore local areas or simply share experience with internship comrades.
Occasionally if a project is located far from the IFRE homebase or when our homebase is fully occupied with interns, we will place interns with host families. Our host families are carefully screened, socially respected and experienced with hosting international interns. Wherever you stay, your accommodation with IFRE is safe, clean and comfortable. In most cases, you will share a room with interns (of same gender). In Ghana, our field staff is an experienced team comprising of country coordinators, assistant coordinators, managers, cooks and field assistants. Our field staff visits interns regularly and always happy to help our interns in any way needed. We offer 3 meals a day of local cuisine. Typically, interns eat breakfast and dinner at the homebase (or host family) and have lunch at their project. We offer fresh, nutritious and safe local foods to our interns to eat. We also work extremely hard to maintain our facilities in a positive condition.
FREE TIME
Interns have free time for the duration of their project, weekends and the Language and Culture program. While IFRE does not arrange activities during this time off, our local staff, members and coordinators can provide priceless assistance in making appropriate arrangements for travel in Ghana. It's the time for self discovery and learning. It's time to explore this foreign culture and exotic land. Our IFRE local coordinators/staff are available to give you free advice, travel tips and helps to book your travel.
Walk the above the tree canopy in the rainforests or lounge at the beach. You can fill your free time with many incredible experiences in Ghana! Ghana has gorgeous botanical gardens to explore and pristine beaches. Assorted wildlife can be found throughout the country and Ghana is home savannah elephants and many other mammals, including seven types of monkeys. The adventure doesn't stop with natural beauty as Ghana's cities offer up cathedrals, museums, theaters, restaurants and more in the thriving urban areas. In your free time, you can explore all the amazing attributes this diverse and abundant country has to offer! Please discuss your options with our local project staff to find the best way for you to spend your free time in Ghana.