Overseas Volunteer Programs For College Student
Are you looking to travel overseas and volunteer with underprivileged communities? Do you ever dream of taking an affordable trip abroad to learn more about other cultures and traditions? Then, this is your right stop. IFRE's overseas trips for college students offer that and even much more.
Overseas program is a chance for you to work with communities that are underprivileged, by giving them love and sharing your skills with them. The trips abroad allows you to grow your career by learning new skills, techniques and building on to your resume. Similarly, you will have the opportunity to practice and develop your social skills including your self-confidence while working to grow other people and their community.
For over 13 years, IFRE has been offering cheap volunteer abroad programs for college student in 20 countries around Asia, Africa and Latin America. It is highly reputable having hosted over 22,000 happy volunteers since inception. When you participate in IFRE's programs abroad you will use the platform to learn and travel while immersing in a new culture and traditions.
You together with your group can now join the best way for college students and improve lives of poor people and animals through an incredible experience. Contact us today for more information on this unique and budget-friendly way to have a worldly adventure and make a difference while you are at it.
Take a minute to complete the form and we will be in touch.
Table of Contents
Benefits of joining one of IFRE's Overseas Volunteer Programs For College Student
You will undoubtedly be graced with vast benefits in compensation for your noble and selfless dedication to those who are less fortunate than you. The benefits that you will receive from joining a volunteer program will come naturally and will likely last a lifetime.
You will feel a great sense of happiness, satisfaction, and achievement from sharing your love, energy, and time with people, communities, animals, or environments in need. You will also gain a new perspective of the world and come to understand the real problems that are being faced in different parts of the world. This will make you appreciate what you have and teach you not to take the little things for granted.
Being part of a volunteer abroad after college project will enable you to have a truly culturally immersive experience. You might even pick up or start to pick up a new language while you are overseas. Stepping out of your comfort zone and into a new place promotes personal growth and you will definitely walk away from this amazing experience a worldlier individual.
It is during your volunteer program overseas for college graduates that you will learn some valuable new skills and life lessons. You might even be able to apply what you learned overseas toward the profession that you want to go into, like healthcare or education. This experience will also look outstanding on a resume.
IFRE's Most Affordable Overseas Volunteer Programs For College Student
IFRE has an abundance of exciting and engaging volunteer abroad opportunities. This is an amazingly affordable and rewarding way to spend some time overseas after you finish college. Here are some of IFRE's most affordable and recommended volunteer programs to get you started.
Costa Rica
Sea Turtle Conservation Project (Pacuare)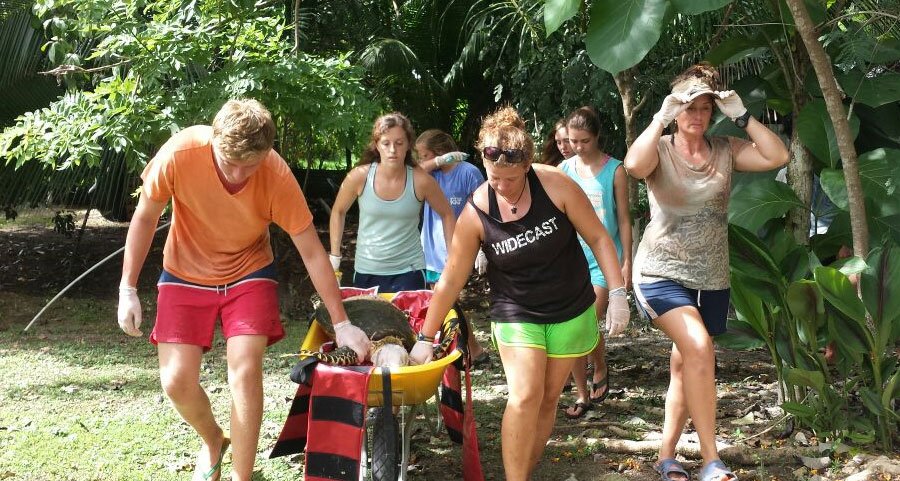 Costa Rica beaches are the nesting grounds for four different species of endangered sea turtles, and the perfect place for your volunteer abroad after college project adventure! Sea turtles populations are declining and they now endangered. Humans who consider them a delicacy hunt them for their meat and eggs. You will work with scientists and reformed former poachers to guard nests, gather data for scientific research, and ensure baby hatchlings make their way out to sea.
Other Volunteer Opportunities in Costa Rica
Besides the projects mentioned above, IFRE also offer many life-changing programs in Costa Rica.
Peru
Medical/Healthcare Project (Cusco)
Peru is a gorgeous country adorned with numerous and amazing natural features and beautiful places to explore. Despite the fact that there is a decent healthcare in Peru, there is also a need to advance the quality as well as reach that in need. Unfortunately a lot of people in Peru do not receive proper healthcare due to poverty or living in rural area. Volunteering abroad college students program, you will not only be able to help and work with sick people treating and caring for them but also you will learn new medical skills and gain immerse experience while treating patients in Peru.
Other Volunteer Opportunities in Peru
You know you want to travel to Peru and help others in need, but you're not quite sure yet what kind of difference you'd like to make. We've got you covered! IFRE has a great selection of available projects
Guatemala
Women's Project in Guatemala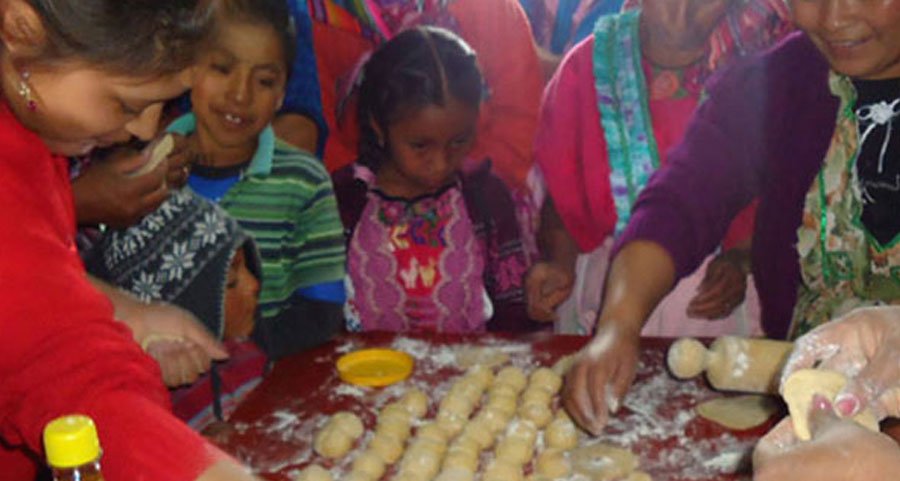 Sadly, many women in Guatemala from rural areas are struggling to take care of themselves and their children for a number of reasons. You can join this overseas volunteer program for college student and help to provide essential education and skills that will help them to become more independent and successful.
Other Volunteer Opportunities in Guatemala
IFRE acknowledges that every volunteer is different, so we have made sure to find a wide range of projects to satisfy everyone.
Take a minute to complete the form and we will be in touch.
Argentina
Professional Support in Argentina
Volunteering overseas for college students with professional support in Argentina is a fantastic way to share some of the valuable skills that you learned while you were studying at university. There are government and non-profit organizations that desperately need help with administration, human resources, communications, public relations, fundraising, tourism, and more.
Your dedication to this project will help to improve a community in Argentina and help these various organizations operate more efficiently.
Other Volunteer Opportunities in Argentina
IFRE offers a number of unique and exciting programs in Argentina. No matter what type of experience you are hoping to have, we have a program, which will suit your interests, and those of your group, to ensure you make a real impact in the world.
Ecuador
Galapagos Conservation in Ecuador
Few people will ever have the opportunity to visit the Galapagos Island, but this volunteer overseas after college project makes it totally possible and affordable. Spend time on San Cristobal Island working to help protect the local ecosystem and biodiversity through conservation work.
Other Volunteer Opportunities in Ecuador
IFRE has many impactful projects in Ecuador, which are perfect for your and your group. If you want to help orphaned children, teach, or dedicate yourself to the conservation of unique and fragile ecosystems, you're sure to find a program that will change the world.
Cambodia
Orphanage Project in Cambodia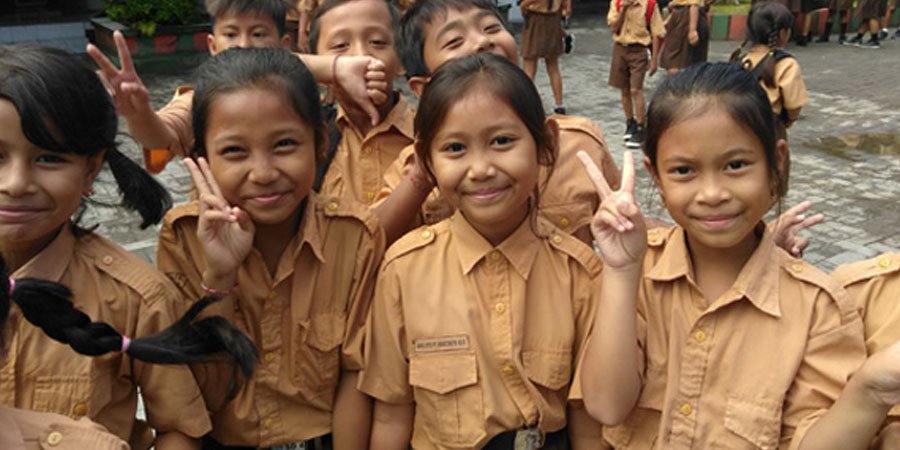 Big-hearted volunteers like you are needed in orphanages around Cambodia. You will help to care for and educate these abandoned but deserving children. Your efforts while overseas volunteer programs for college students significantly brighten their lives, present and future.
Other Volunteer Opportunities in Cambodia
IFRE offers an array of impactful projects in Cambodia, so no matter what type of volunteer experience you are searching for you'll find a project that suits your interests.
Take a minute to complete the form and we will be in touch.
Kenya
Community Development in Kenya
Spend time and explore the Massai region of Kenya while lending a helping hand in community construction and renovation projects that will serve the entire community well. If you like working with your hands, this program for college student would love your help.
Other Volunteer Opportunities in Kenya
Africa needs your help in countless ways, so no matter what your experience, background, passion or interests are, IFRE has a project in Kenya you can get involved with that will help you make a real difference in the world.
Thailand
Construction Project in Thailand
The goal of this travel abroad program for college graduates is to help to build important community structures such as orphanages, schools, and health clinics for the people of Shangkhlaburi. This volunteer program overseas for college graduates will be highly rewarding, as you will see the results of your hard work in the community.
Other Volunteer Opportunities in Thailand
Your background, experience, or passions do not matter because, IFRE has a variety of impactful and unique projects and you are sure to find one that matches your interests.
India
Medical Project in India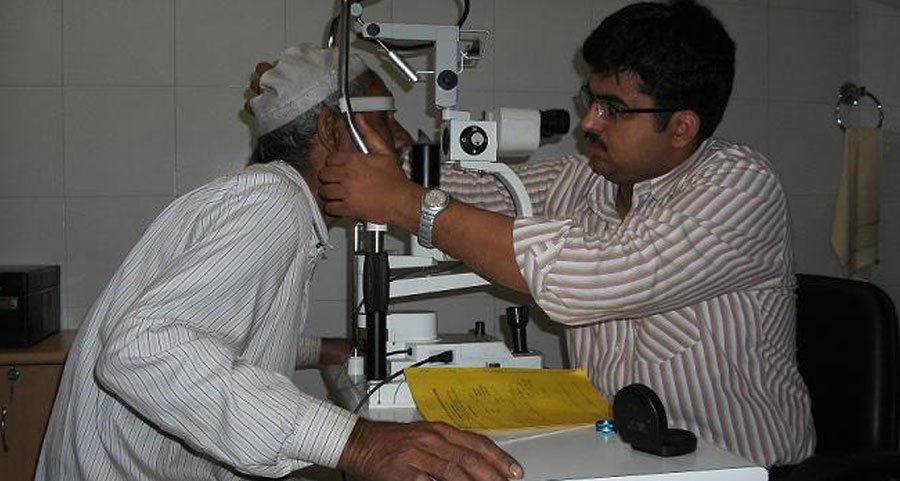 While the healthcare in India is quite advanced, those who cannot afford it are still suffering and dying from treatable diseases and conditions. By participating in overseas mission programs for college graduates you can work alongside medical professionals and help to provide healthcare to those who don't have the means to seek out the treatment that they desperately need and deserve.
Other Volunteer Opportunities in India
No matter what your passions or interests may be, IFRE has a project in India you can get excited about. Take a look at our unique offerings, and find meaning helping others!
Take a minute to complete the form and we will be in touch.
Sri Lanka
Elephant Conservation Project in Sri Lanka (Kegalle)
When you join this volunteer overseas for college students with elephant's project in Sri Lanka, you will be helping to care for elephants that have been rescued from terrible and abusive situations. You will learn a great deal about elephant conservation, behavior, health, and care while also developing very special relationships with these magnificent gentle giants.
Few people ever have the chance to form a friendship with an elephant.
Other Volunteer Opportunities in Sri Lanka
In Sri Lanka, IFRE offers a wide variety of volunteer projects to match your skills and interests. Whatever difference you are hoping to make, IFRE offers projects to help you make that dream come true!
Skills and Qualifications
Except for the medical volunteer program, where you will be required medical certifications, no skills or qualifications are required for overseas volunteer program for college student programs. IFRE requires you to fulfill your passion by sharing your love and skills to positively impact the lives of disadvantaged people in the poor communities. It will be very helpful to be open minded and warm up to strangers for full culture immersion and best experience.
The Start Date(s)
Volunteer abroad after college IFRE programs start each Monday year-round. If you have travel constraints, you can still start your chosen program on any day of the year.
The Fee
IFRE is one of the cheapest volunteer organizations in the world. The fee starts as low as $165 per week including small registration fee in some countries that is allows for pre registration process. The fee covers for airport pick up, accommodation and food, project donation and 24/7 local support IFRE country coordinators, and are paid directly to the host family or the local project coordinator.
To learn more about the fee for each country please follow this link.
Take a minute to complete the form and we will be in touch.
Housing and Food
During your time at the overseas programs for college graduates  you'll be staying with a trusted and loving local host family. You host family will make sure you always feel safe, comfortable and part of the family. They will also provide you with three (breakfast, lunch and dinner) delicious traditional local home-cooked meals. However some program offer alternative accommodation in a volunteer house or a hostel.
To learn more about what kind of accommodation or food available in each location, please feel free to contact us or see the individual link of the project given above.
How can you apply?
Overseas programs' application process is simple and stress free. All you need to do is click on the APPLY button and fill out the required filed in the application form and submit.
please follow the APPLY NOW button at the top of the page.
Why go with IFRE Volunteers?
IFRE was founded in 2006 with the goal to provide safe and affordable volunteer abroad programs. As a registered non-profit IFRE is highly regarded for safe projects, attention to detail, affordability, professional field volunteer support and diverse opportunities for cultural immersion. With over 200 programs in 20 countries across Asia, Africa and Latin America, IFRE offers exceptionally affordable program fees.
How can you go as a group?
IFRE customizes volunteer programs that can accommodate you and your group of friends to any of IFREs destinations. As a group taking college graduate volunteer overseas opportunities you will be able to engaged by directly working with the community alongside getting to immerse into a completely new culture and learning a new language. If you and your group want to take a life changing alternative spring break program, talk to us NOW. A program that you will love awaits you!
Take a minute to complete the form and we will be in touch.
Conclusion
All around developing countries there is great need for volunteers like you to help bridge the gap caused by understaffing or lack of basic skills. When you choose to join overseas volunteer programs for college student you will support and love poor people who need your help, and in return, your experience will help build your credibility with future employers, while you're gaining self-confidence, leadership skills, and broadening your overseas experience.
When you choose the program that works for you, we would love to hear your experience once you take up on any of these great opportunities. We are happy to hear your story!
IFRE Volunteers is one of the top volunteering program providers in the world. We offer amazing volunteer programs in 20 countries across Latin America, Asia and Africa. If you are interested to volunteer in other countries than mentioned above, check out our best affordable programs in Nepal,, Bali, Ghana, South Africa, Uganda, Tanzania, Zimbabwe and Brazil.
Check out A Complete Volunteer Abroad Guide: Everything You Need To Know to learn more about what is volunteering abroad. If you want to know how to volunteer abroad for free, go through our Volunteer Abroad for Free article. If you are a college student and searching for meaningful summer volunteering programs, check out our popular articles Community Service Trips For College Students and Summer Volunteer Programs For College Students.
Other Possibilities are Featured in our:
Volunteer Abroad For College Students
Adventure Trips for College Students
Community Service Trips for College Students
International Volunteer Opportunities for College Students
Volunteer Abroad for College Students
International volunteer opportunities for students
Volunteer opportunities abroad for college students
Student Volunteer Opportunities Abroad
Volunteer abroad university students
Best volunteer abroad programs for college students
Cheap volunteer abroad programs for college students
Spring break mission trips for college students
yearlong mission trips for college students
Mission trips college students
Cheap mission trips for college students
Short term mission trips for college students
Week long mission trips for college students