Adventure Trips for College Students
Are you interested in volunteering abroad working with poor communities to positively change their lives? Are you looking to travel and explore beautiful and fascinating countries while experiencing amazing and diverse culture?
Adventure trips are a great chance to care for people who are living in impoverished communities by sharing you passion, love and skills. Adventure trips abroad also boost your self-confidence knowing that you are able to handle difficult situations and that people rely on you for help. Similarly, it is an affordable way to travel the world, live like a local, eating, attending local festivals and experiencing the traditions first hand.
Since 2006, IFRE has hosted more than 22,000 volunteers in over 200 programs in 20 countries around Asia, Africa and Latin America. A non-profit based in the US IFRE is the most affordable and reputable volunteer organization in the industry. Choosing one of IFRE's affordable volunteer abroad adventure opportunities for college students is a perfect way to develop your social skills and learn new techniques while giving back to the people and animals for an incredibly low price.
Together with your classmates or group of friends, you can now take up adventure trips and help positively change the world for an incredible experience abroad. Contact us today for more information on this amazing volunteering opportunity while exploring breathtaking scenery.
Take a minute to complete the form and we will be in touch.
Table of Contents
Benefits of joining one of IFRE's adventure trips for college students
There are immense benefits that go hand and hand with the decision to go on a volunteer abroad adventure trip for college students. First and foremost, making such a noble decision as to set off into the world on a mission to lend a helping hand to the less fortunate is one that will immediately feel satisfying and heartwarming.
When you step outside of your comfort zone and travel to a foreign country, you are setting yourself up to grow, learn, and greatly broaden your cultural and world perspective. Leaving your home country is something that everyone should do at least once in his or her lifetime.
It is important to experience different cultures and ways of life, as this is how we learn to be more accepting, tolerant, and appreciative of our differences.
Joining one of IFRE's volunteer overseas adventure opportunities for college students is also an excellent way to meet other likeminded college students from around the globe. It is likely that you will develop some friendships that are bound to last a lifetime.
You will also learn some very valuable life and future career skills while volunteering overseas. This experience will help you to become a better-rounded individual. You might even pick up some new language skills while in your chosen country.
IFRE's Most Affordable Adventure Trips for College Students
IFRE offers a great selection of volunteer abroad adventure opportunities for college students. You can choose to visit and volunteer in one of twenty countries around the globe. Here are some of our most popular and affordable volunteer adventure trips for college students.
Costa Rica
Sea Turtle Conservation Project (Pacuare)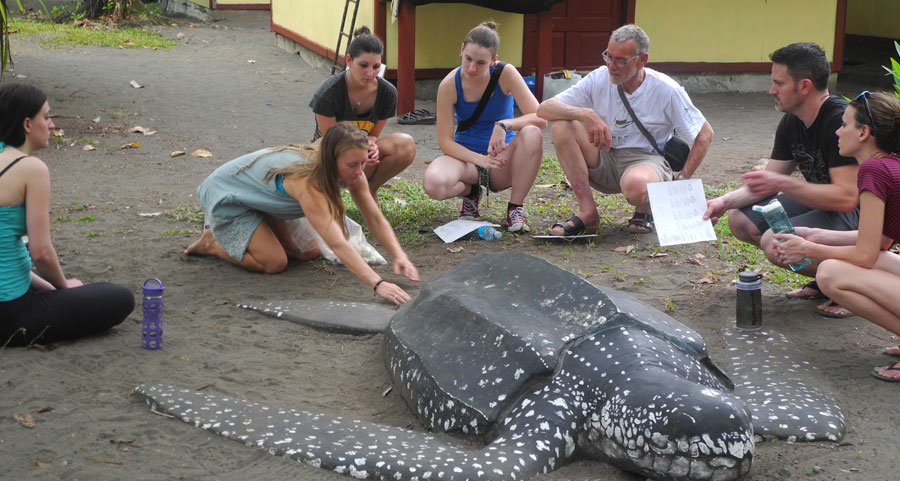 Costa Rica is a small paradise in Central America best known for its natural jungle and sandy white beaches. Plenty of Costa Rican beaches are also bleeding sites for sea turtles. Sadly, sea turtle populations are declining, and they are now endangered since they are hunted for their meat and their eggs.
By joining Join this unique and seasonal sea turtle outdoor adventure trips college students in Costa Rica on the Caribbean coast, you'll team up with scientists and reformed former poachers. Your work will be to guard nests, gather data for scientific research, and ensure baby hatchlings make their way out to sea.
Other Volunteer Opportunities in Costa Rica
No matter what your background, passion, or interests, IFRE a program in Costa Rica that will get you excited.
Peru
Medical/Healthcare Project (Cusco)
Peru is a gorgeous country adorned with numerous and amazing natural features and beautiful places to explore. Despite the fact that there is a decent healthcare in Peru, there is also a need to advance the quality as well as reach that in need.
Unfortunately a lot of people in Peru do not receive proper healthcare due to poverty or living in rural area. By participating for adventure trips for college students you will not only be able to help and work with sick people treating and caring for them but also you will learn new medical skills and gain immerse experience while treating patients in Peru.
Other Volunteer Opportunities in Peru
We've got you covered! IFRE has a great selection of available projects for you to join.
Guatemala
Medical/Healthcare/Hospitals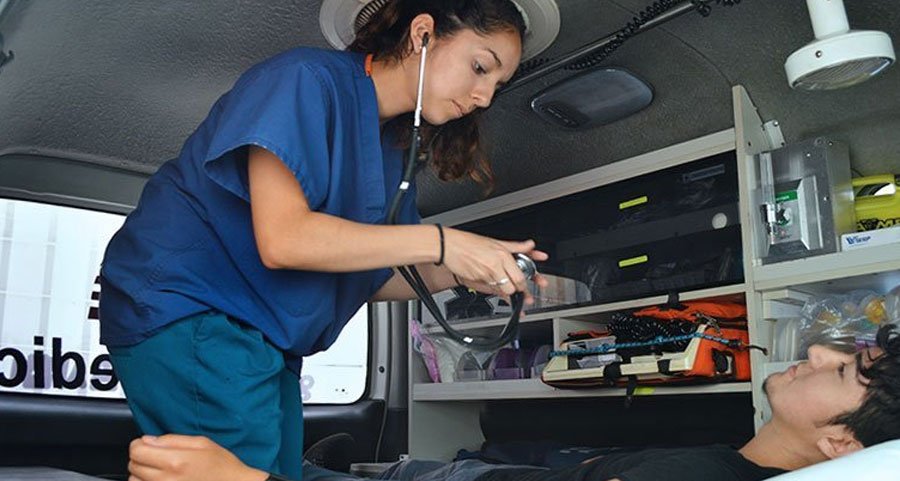 Guatemala is famous for excavated and ancient ceramics mostly found in the Mayan ruins discovered centuries ago. Despite the fact that Guatemalan government has been working to provide medical care for everybody, the goals have not yet been met especially in rural areas. Unfortunately, many rural families suffer from immerse poverty and proper medical care is neither available nor affordable. By joining summer adventure trips for college students you will improve basic medical care in hospitals, including bridging the gap in understaffed hospitals to be able to attend to more patients.
IFRE will make sure you can find a program you can get excited about that will help you make the world a better place, no matter what kind of difference you are hoping to make.
Take a minute to complete the form and we will be in touch.
Argentina
Volunteering With Underprivileged Children
Argentina is adorned with the beautiful Andes mountains beautiful beaches and delicious cuisine and wine. But many people lack access to affordable childcare because of poverty. Since many families are forced to work, their children miss out on basic care, companionship, good meals and stable education.
Therefore many kids like are predisposed to crime and drugs. In Argentina adventure for college students program you will work with IFRE's partners to provide love, friendship, support and care for underprivileged children. You'll help kids with homework, serve nutritious meals, and make sure they are well cared for.
Other Volunteer Opportunities in Argentina
IFRE offers a number of unique and exciting volunteer projects in Argentina. No matter what type of experience IFRE will find a program that suits you best.
Ecuador
Galapagos Conservation in Ecuador
Join a conservation team on San Cristobal Island and help to protect the local ecosystems from invasive species and destruction. Unfortunately, as more and more people visit the archipelago, alien species hitch rides over and can wreak havoc on the local species.
Other Volunteer Opportunities in Ecuador
IFRE has an affordable adventure for college students in Ecuador that is perfect for every volunteer. You're sure to find a program you can get excited about.
Brazil
Teaching English In Brazil
With more than 2,000 beaches, the Amazon Basin and world famous Samba nightlife, Brazil's is one of the leading countries in tourism. Despite being a developed country, the country struggles with poverty and many live in slums called Favelas.
Children living in these favelas and attending public schools lack access to an English language education. Your dedication to help impoverished students learn English will have a huge impact on their lives and futures, and you will also gain valuable experience teaching in a classroom setting during adventure trips for college students.
Other Volunteer Opportunities in Brazil
No matter what your background, experience, or passions are, IFRE has a variety of impactful and unique projects and you are sure to find one that matches your interests.
Take a minute to complete the form and we will be in touch.
Cambodia
Orphanage Project in Cambodia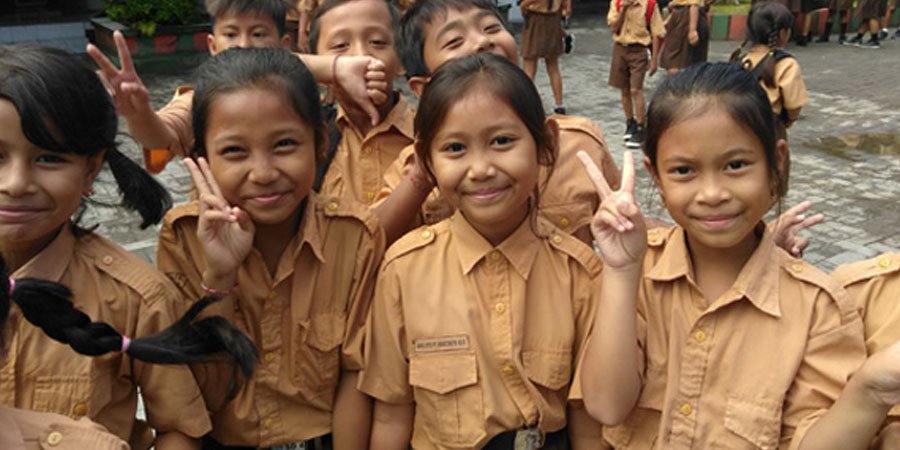 There are countless children in Cambodia who have been left as orphans due to various devastating social circumstances. Join this trip and help to care for and make a difference in the lives of these abandoned children.
Other Volunteer Opportunities in Cambodia
IFRE offers an array of impactful projects in Cambodia, so no matter what type of volunteer experience you are searching for. You are assured to find a project that suits your interests.
Uganda
Orphanage Project in Uganda
Between the HIV/AIDS epidemic and extreme poverty, many children find themselves homeless and without a family to care for them. There is a great need for loving volunteers like you to join cheap adventure for college students in one of the ten orphanages in Uganda.
Other Volunteer Opportunities in Uganda
IFRE offers a volunteer project in Uganda that has what you're looking for, no matter your interests or experience.
India
Medical Projects in India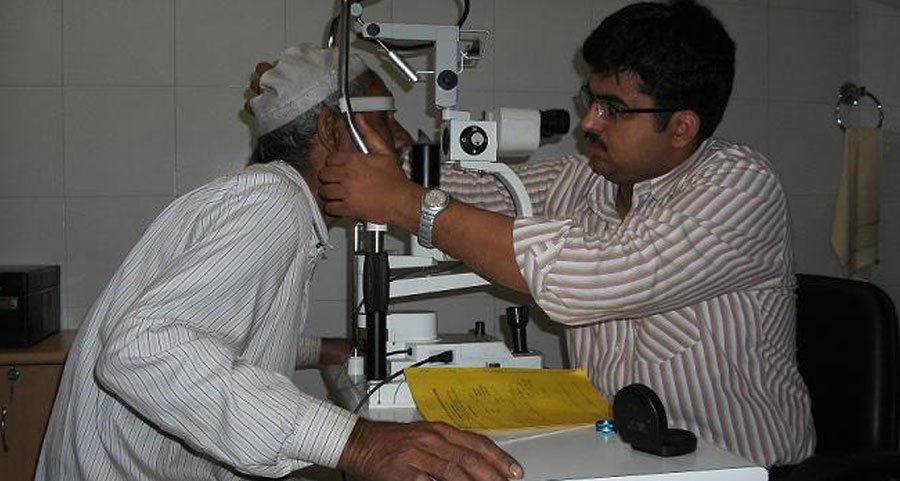 If you are interested in medicine, then look no further than this volunteer abroad opportunity for college students. You will have the opportunity to help treat and care for the people of India who do not have the means to access necessary healthcare. This is a great learning opportunity.
Other Volunteer Opportunities in India
IFRE has unique offerings, and find meaning projects in India. No matter what your passions or interests may be you will find something that suits your passion.
Take a minute to complete the form and we will be in touch.
Sri Lanka
Teach English in Sri Lanka
The ability to communicate proficiently in English is a skillset that will open a lot more doors in the future for the students of Sri Lanka. You can help to teach them this valuable language and walk away knowing that your lessons will have helped to brighten their future chances of leading a successful adult life.
Other Volunteer Opportunities in Sri Lanka
In Sri Lanka, IFRE offers a wide variety of volunteer projects to match your skills and interests. Whatever difference you are hoping to make, IFRE offers projects to help you make that dream come true!
Skills and Qualifications
There are no specific qualifications and skills needed for you to join adventure trips for college students abroad. However, you must be willing to help the needy and be ready to work hard. It is also important that you are compassionate and have a passion and love of caring for people and animals. Please be advice that to join medical program you will be required to have a medical certification as a student.
The Start Date(s)
IFRE volunteering college students abroad programs begin every Monday year-round. If you have travel constraints, you can still start your chosen program on any day of the year.
The Fee
IFRE is one of the most affordable volunteer organizations in the industry. IFRE offers cheap college trips starting from $165 for one week including a one-time registration fee required in some countries. Fees cover for airport pick up, accommodation and food, project donation and support local IFRE country coordinators. The fee will be paid directly in the country either to the host family or project coordinator.
To learn more about the fee for each country please follow this link.
Take a minute to complete the form and we will be in touch.
Housing and Food
When you take up outdoor adventure trips southern us college students, a local family will host you. This family is properly vetted by IFRE and they are highly respected in the community. They have good reviews from years of hosting fellow volunteers and will also provide you with three local healthy, home cooked meals per day. They are welcoming and ready to love and respect you as well as provide you with a secure comfortable home and plenty of cultural immersion.
To learn more about what kind of accommodation or food available in each location, please feel free to contact us or see the individual link of the project given above.
How can you apply?
To apply for IFRE's programs is straightforward and easy. Simply click the APPLY NOW button and fill out the requested information in the application form and submit.
To apply for adventure trips for college students program, please follow the APPLY NOW button at the top of the page
Why go with IFRE Volunteers?
Established in 2006 as a non-profit, IFRE provides the best safe and cheap volunteer abroad programs in the industry. It is highly regarded for safe projects, attention to detail, affordability, professional field volunteer support and diverse opportunities for cultural immersion. With over 200 programs in 20 countries throughout the world over 22,000 happy volunteers have attended and highly reviewed IFRE's programs.
How can you go as a group?
IFRE has unique and highly impactful programs young adventurous travellers like you to volunteer together as a group. It is the best opportunity to learn together while engaging in the new culture and expand your social and career circle. To join the best volunteer college student trips with your group contact us today to learn more about this unique and affordable group opportunity
Take a minute to complete the form and we will be in touch.
Conclusion
This article has introduced lots of affordable, well organized and safe volunteering programs abroad. So whatever you want to do, and wherever your interests lay, there is bound to be one or maybe several programs that seem perfect for you and your group.
Making a final choice to take up adventure trips for college students is not easy but knowing your options are all equally trustworthy, good value for money and meaningful certainly helps. We look forward to hearing your feedback on the program you settle for.
Safe Trip!
IFRE Volunteers is one of the top volunteering program providers in the world. We offer amazing volunteer programs in 20 countries across Latin America, Asia and Africa. If you are interested to volunteer in other countries than mentioned above, check out our best affordable programs in Nepal, Thailand, Bali, Ghana, Kenya, South Africa, Tanzania , Zimbabwe and Morocco.
Check out A Complete Volunteer Abroad Guide: Everything You Need To Know to learn more about what is volunteering abroad. If you want to know how to volunteer abroad for free, go through our Volunteer Abroad for Free article. If you are a college student and searching for meaningful summer volunteering programs, check out our popular articles Community Service Trips For College Students and Summer Volunteer Programs For College Students.

Other Possibilities are Featured in our
Volunteer Abroad For College Students
Community Service Trips for College Students
International Volunteer Opportunities for College Students
Volunteer programs abroad for college graduates
Volunteer Abroad for College Students
International volunteer opportunities for students
Volunteer opportunities abroad for college students
Student Volunteer Opportunities Abroad
Volunteer abroad university students
Best volunteer abroad programs for college students
Cheap volunteer abroad programs for college students
Spring break mission trips for college students
yearlong mission trips for college students
Mission trips college students
Cheap mission trips for college students
Short term mission trips for college students
Week long mission trips for college students