Special Education Project
>
>
>
Special Education Project
Special Education Project
Volunteer your time & energy to the disabled children of Mexico!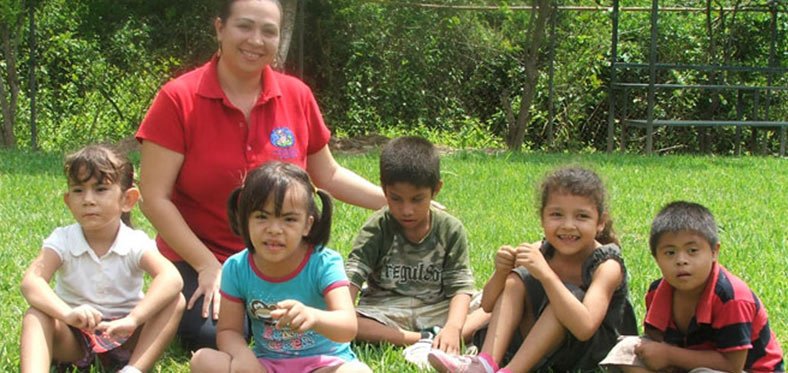 Work in a special education school in Barra de Navidad

Touch the lives of children afflicted by physical & mental handicaps

Immerse yourself in the culture of Mexico

Volunteer abroad safely & affordably
Project Summary
Do you want to help disabled children while experiencing a new culture, and feel warmly welcomed by local staffs, parents and community? Volunteer in special education project and give your time, love and skills to children in a small Mexican town.
In Barra de Navidad, only one school specializes in giving education to students with different learning and physical disabilities, either preventing them from being integrated into the regular school system or meaning that they require complementary support within that system. As the school is the only special education school in the area, children come from miles around in order to receive this unique service. This means that staff at the school have many students in their classrooms and workshops, and are always in need of volunteer support. Some of the disabilities seen in students include learning disabilities, autism, cerebral palsy, Down syndrome, attention deficit hyperactivity disorder and deafness. Some of the specialized services offered here include speech therapy, physical therapy, psychology, preparation for the work place and integration into the regular school system.
The staffs at the school are paid by the Mexican government, but maintenance and improvements are funded by the exceedingly hard work of this incredibly close-knit team of staff and parents who come together to host events and request support from the community in order to offer the best service possible to their children. In this situation, as a volunteer you can play a very important part to help make this program a success.
Volunteer activities
Volunteers on this placement act as assistants to the teachers and therapists in the classrooms/workshops. They are involved with all levels of education, from pre-school and primary to preparation for the workplace, both in and out of the classroom. Pre-school needs the most support due to the many different disabled children, and in primary education, due to the number of children in the classroom. Through your work, each student can receive the personal attention he/she requires in order to obtain the maximum benefit from time spent at the school. Another important aspect of the volunteer work involves taking part in the planning and execution of fundraising activities. Work can vary throughout the year.
Skills/Qualifications
A basic level of Spanish is preferred for this placement in order to communicate with the staff and students. This project is ideal for those interested in a career in special education, general education, or any of the specialized subjects such as speech therapy, social work or physical therapy; however, anyone with an interest in showing support to this excellent cause will be welcomed into the school.
Food and accommodation
Volunteers are placed with host families in the same town (Barra de Navidad) or the next town (Melaque), with a maximum of 15 minutes travel time. Host families are carefully selected in order to provide comfortable accommodation and the three daily meals for volunteers; a great way to experience the local way of life and improve Spanish skills.
Other important information
The timetable at the school is from 2pm to 6pm, but volunteers are also involved in some staff meetings, class preparations and the planning and execution of fundraising events. The school follows a regular school schedule in terms of vacations, including vacation time over summer, Christmas and Easter.
This placement can be combined with an intensive Spanish course before starting at the school or morning classes throughout the placement. Volunteers can also take the time at the beginning or end of the placement to visit some of Mexico's highlights.
FAQ
Please provide a typical day schedule for this project

The majority of the work within the Special Education project in Mexico is in the afternoon between 2-6 pm, allowing volunteers to participate in Spanish Language classes in the morning if they choose. There will also be class planning and preparation meetings with fellow educators and therapist volunteers will be asked to participate in at varying times.

How far is the project from the accommodation? How do I commute daily?

Occasionally volunteers will be within walking distance of their project; however, they definitely will be within a short commute via local bus.

Could you please send me the contact details of the host family and the project?

Volunteers are provided with detailed placement and host family information upon completing their application. We work with numerous families and several schools in the area.

How many children are in the Special Education Project and what are their ages?

The number of students you will be assisting in the special education project will vary depending on your project location.

What are the day-to-day activities in the Special Education project? What I actually do?

This program is great for individuals pursuing a career in special education, general education or any specialized areas such as speech therapy. You will be working alongside local teachers and therapists provided one-on-one attention to special education students of all ages in both classroom and workshop settings. Many of the students suffer from down syndrome, autism, cerebral palsy and other diseases which they receive speech and physical therapy, psychological help along with other.

How many hours a day do we work in the school with the Special Education Program?

The hours of the project are 2-6 pm daily; however, volunteers can expect to be present for additional hours to work alongside teachers and therapist in planning lessons and teaching plans.

Is the Special Education available all-round the year? If not, when does it close for how long?

The Special Education program in Mexico is year-round with the exception of school holidays which coincide with American school calendars where the students are out of school for Christmas, Easter and Summer Vacation.

Any important information you want to share about this project.

This placement can be combined with an intensive Spanish language course before starting school in the mornings during the placement. Because volunteers will be working with individuals with special needs, they should possess a certain level of patience and compassion as well as an intermediate level of Spanish knowledge.