>
>
Internship in Tanzania
Internships in Tanzania! A beautiful country in East Africa, Tanzania boasts the highest mountain on the continent – Mount Kilimanjaro – the exotic spice islands of historical Zanzibar and the famous Serengeti National Park. In Tanzania, the Great Rift Valley gives rise to unique geological formations and its endless plains stage one of the grandest spectacles of animal interactions in the world. The Great Rift Valley is home to many animals from familiar African stories - Monkeys, Lions, Elephants, Leopards, Giraffes, Gazelles, Hippos, Antelopes, Monkeys, Buffalos, Rhinos and Impalas.
Travel to Tanzania guarantees magical cultural and glorious natural experiences throughout the journey. Internships are the perfect way to explore this great country and interact with many different ethnic groups and cultures –from the red-clad herders of the Maasai tribes on the Serengeti plains to the modestly veiled women of Zanzibar's Islamic Stone Town –IFRE's Internship in Tanzania program invites you to serve humanity while you enrich your life.
To get a head-start on your Tanzania internship program, take a few moments to contact us by email for more information, including travel dates, fees and more. We look forward to hearing from you.
INTERNSHIP PROGRAM FEES & DATES:
Start Dates: Our programs start every Monday, although we allow for flexibility due to travel constraints.
Ifre's fees for volunteer programs and internship programs are the same. Ifre volunteers offers the world's most affordable internship programs. When you join our internship program, you pay your fee directly to host families and projects. In this way, we ensure that your money goes for you or the people who need it (not for the organization's profit).
Ifre internship fee comprise of two separate fees. An application fee of $299 USD (covers advertising, staff/office expenses, etc.) and a nominal weekly program fee (covers room/board, field support, etc). You can visit the following link for details on fees and dates:
http://www.ifrevolunteers.org/tanzania/volunteer-abroad-africa-tanzania.php#price
Additional costs for interns:
International flights, visa application/extension, daily personal expenses on beverages/entertainment daily transportation, laundry, telephone, immunizations.
TEACHING ENGLISH IN TANZANIA
Despite English being a daily language, a good quality English education is a dream for many students. Many rural Tanzania public schools and several private schools are seeking qualified English teachers, especially native English speakers. Tanzania is a popular tourist destination and a strong knowledge of English can open many doors for youth. In the Tanzania teaching English project, interns teach English to nursery, primary and secondary school students between the ages of 6 and 16-years old.
SKILLS/QUALIFICATIONS NEEDED
There is no specific qualification needed to join the teaching English project in Tanzania besides a fluency in English. Native speakers are appreciated, but anyone fluent in English is welcome. Teaching experience will be helpful (but not required).
AN INTERN'S RESPONSIBILITIES
Interns work as an English instructor either in private schools or in public school or schools run by orphanages. Interns teach English 2-3 hours a day (six days a week) in primary, secondary and high school. Other assistance is also needed with organizing games, drawing, singing, dancing and other creative education and extracurricular activities. Some support with administration is also appreciated. Interns work mostly as an assistant to the main English teacher. In Tanzania, most schools have at least one permanent English teacher on staff.
SCHOOL HOLIDAYS
Most Tanzanian schools are closed in between semesters, during midterms evaluations, during new enrolment and on public and national holidays.
June 15th - July 27th

-

(End of first semester and start of second semester)

Sep 19th - Oct 10th

-

(Midterm evaluation)

Dec 15th - Jan 1st

-

(New enrolment)

President Day
*Dates may change
WORK IN A HIV/AIDS PROJECT IN TANZANIA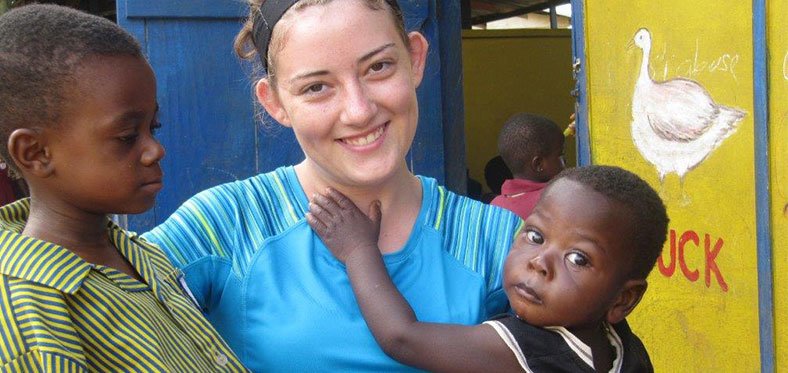 Like many other African countries, there is a severe and widespread HIV/AIDS epidemic in Tanzania. HIV/AIDS is a serious challenge and if left uncontrolled complications from HIV/AIDS will get worse claim thousands more lives. Many hospitals, clinics and local NGOS facilitate HIV/AIDS testing, counseling and awareness campaigns in Tanzania. Interns' help is needed to support ongoing activities and programs.
Collaboration with local groups and organizations help foster awareness among local communities. IFRE's interns, hospitals, NGOs and local groups are helping to prevent loss of life and are improving the lives of those already infected. As a intern in our Tanzania HIV/AIDS project you can support the ongoing efforts to stop the spread of HIV/AIDS and provide the manpower needed to comfort HIV/AIDS patients in Tanzania.
SKILLS/QUALIFICATIONS NEEDED
There is no specific education, experience, skills and/or qualifications needed to join our fight against HIV/AIDS in an internship project. However, interns are expected to be flexible and patient as well as passionate and have love for the poor and HIV-infected people of Africa.
AN INTERN'S RESPONSIBILITIES
Many local organizations HIV/AIDS programs are focused on two areas. First focus area includes treatment, psychological counseling and support to whose people infected with HIV/AIDS. Interns within the scope of the first focus area generally visit with HIV/AIDS patients (along with a local worker) and distribute food, clothes, medicine and give mental counseling and support. Interns may provide basic but valuable tips to patients on health, nutrition and sanitation and may be involved in patient record keeping.
The second focus area includes HIV/AIDS awareness or outreach programs to increase the community's understanding of HIV/AIDS. This program educates about ways to prevent the spread of the disease and how citizens can protect themselves from contracting the disease. Interns supporting the second focus area normally participate in HIV/AIDS awareness campaigns and/or community outreach. Interns focused on outreach and awareness programs often visit many schools, villages, churches and present information and media, posters, distribute pamphlets, distribute condoms etc.
FIELD SUPPORT AND SUPERVISION
How does IFRE help me when I am in the field? How can I maintain communication? Do you visit me?
Once your internship program begins, our local staff members stay in constant touch with you. When interns stay far from our local office, our staff will visit every 2-4 weeks (if possible) and interns are always welcome at the local Arusha office. We recommend that interns stop by the office once a week, if they are staying/working in the local area, to give feedback on their home stay and project. Many minor issues can avoid escalation with a just little extra communication.
Your project will have local staff members in addition to our in-country coordination staff and project directors function as interns' immediate supervisors; however, our local staff can be contacted as well for any matter. If your project is located a substantial distance from our offices, then our local staff communicates by either email and/or phone. The Tanzania in-country coordinator maintains a mobile phone to be available at any time for questions and concerns.
We are available for you at the local office via email and phone for your entire trip. It's our job to make sure that you are happy, safe and healthy.
ACADEMIC CREDIT
You can earn academic credit for most internship projects in Tanzania. The best way to receive academic credit is by pre-arranging the project with your college/university. It is up to an intern to communicate with faculty/academic advisors regarding college credit for internship work PRIOR to applying to IFRE. Your college/university may require additional information prior to approval and may require students to submit pre/post research or other requirements.
Alternatively, you can earn academic credit through Seattle Central Community College (SCCC). SCCC offers college credit for a variety of international programs (study abroad, volunteer abroad, intern abroad, language studies and even cultural-exchanging home-stays). IFRE recommends contacting Professor Steve Tash (we can provide contact details) to further explore this option of receiving academic credit for your international internship. IFRE is not associated with SCCC and it is up to the intern to arrange to transfer SCCC course credit to their university/college of choice.
ROOM & FOOD
IFRE manages living accommodations, provides meals and supervision for interns for the entirety of their stay in Tanzania. During the internship period, most interns stay in our safe and secure homebase in Moshi/Arusha. IFRE's home base is located in a beautiful area nearly 30 km from the Kilimanjaro International Airport. We try to create a "home away from home" for interns staying at our home base. It is a perfect situation for interns to live safely and comfortably while making many new friends and sharing experience every day. Most of interns project in Tanzania are located within 1-10 KM of our home base so you may walk or ride a local bus to your project. In the evening when you return to home base, you can relax, eat dinner, explore local areas or simply share experience with intern comrades. Our home base provides a same-gender shared room and shared bathroom with running water and a "western" style toilet.
Occasionally, depending on intern traffic, available projects or distance to a intern's assigned project, we may also place our interns with carefully pre-screened host families. Our host families are socially respected and are experienced with hosting international interns. They have strong interest in our interns' safety and well-being and demonstrate this with caution and care. In most host family situations, interns will share a room with another intern of the same gender. Another viable option is an at-orphanage stay. Many orphanages in Tanzania have set aside special rooms to house international interns.
Throughout the internship project, our local staff stays in contact with interns either with face-to-face visits or via email/telephone. IFRE's main office is in Moshi and our in-country coordinator serves as a point of contact for local interns. With longer placements, we visit our interns every two weeks (when possible) and interns are always welcome at the local office. If project placement is local, we request that interns stop by the office once a week to keep us posted on how they are doing with their home stay and project. If project placement is very far from our main office, then our local staff members maintain communication by either email and/or phone and the local project director serves as a intern's contact.
FREE TIME
Interns have free time for the duration of their project, weekends and the Language and Culture program. While IFRE does not arrange activities during this time off, our local staff, members and coordinators can provide priceless assistance in making appropriate arrangements for travel in Tanzania. It's the time for self-discovery and learning. It's time to explore Tanzania – it is one of the most unique and amazing countries in the world, offering tremendous opportunities for travel and exploration near IFRE's Moshi and Arusha projects. Our IFRE local coordinators/staff are available to give you free advice, travel tips and helps to book your travel.
Moshi rests on the slopes of Mount Kilimanjaro. This city offers a wide variety of cultural experience as it is home to three major African tribes – the Chagga, Pare and Maasai. Giraffes roam just outside the city and local parks are abundant with wildlife. Local transport is interesting with "Daladalas". These are 16-seat vans, which usually transport about 30 people and/or children and livestock at any given time. A typical Moshi experience is more rural than urban with abundant cultural and market experiences throughout this quaint city where nature's borders and city limits are at times indistinguishable.
Arusha is often overlooked as tourists rush to their safaris, but the city is a diamond in the rough and offers up a cultural kaleidoscope of eating and shopping opportunities, and the interaction with local nature can't be beat. Arusha offers many bars and restaurants, with Indian being the predominant cuisine. Colorful markets pulse with bargaining opportunities and the local Maasai market boasts and assortment of handicrafts, which can't be found anywhere else in the world. Transport is similar to Moshi's with "daladalas" racing through town. Most travelers see Arusha as a pass-through and not a destination, but an adventurer who embraces this town's eclectic and less-polished vibe will be thrilled with discoveries!