Summer Volunteer 0pportunities Abroad
Are you looking to do something meaningful this summer while traveling abroad? Do you want your experience abroad to be a life-changing decision as you engage meaningfully with people from different walks of life? If the answer is yes, then your search is over. IFRE's affordable summer programs are designed to offer you exactly what you are looking for and much more.
Summer programs are very helpful for your future career prospects. By joining these programs you will be rewarded with the opportunity to attain experience and self-confidence working alongside and learning from the community and other volunteers. In addition, it is a chance to build personal and professional connections that will offer a new sense of purpose, and it will provide inspiration to be better.
IFRE offers a wide range of summer abroad volunteering programs in 20 different countries across Asia, Africa, South America, and Central America. Since 2006, IFRE has hosted over 22,000 happy volunteers who have highly reviewed the organization for its impactful programs. Being part of IFRE's programs you will feel a sense of accomplishment volunteering with people and animals that are suffering and are genuinely in need of urgent help.
Join this life-changing opportunity and work alongside your group of friends or classmates while also gaining valuable experience and new skills as a team. Talk to IFRE today and join an incredibly summer volunteer opportunities abroad and positively change and transform lives. You and your group can now choose a program that speaks to your passions and goals.
Take a minute to complete the form and we will be in touch.
Table of Contents
Benefits of joining volunteer programs abroad
The benefits of summer programs are immense and diverse. This program focuses on serving the needy and in in making their lives comfortable and meaningful.
However, it will also have a dramatic impact on your entire well-being and on your relationships, which can determine your future career prospects.
Connecting with people
The volunteer programs put you in touch with people you probably wouldn't meet even when travelling. Volunteering will connect you to a new country and give you the chance to feel part of a community.
Inspiration and a new challenge in your life
Participating in the summer volunteering programs abroad is a demanding experience, but the rewards of proving that you're up to the challenge are endless.
Volunteering abroad requires you to adapt to new rules and cultural expectations, and maybe even learn a new language. It certainly offers a new sense of purpose, and it will provide inspiration for your future career path.
Making an impact
Getting involved in these programs is undoubtedly a positive action with a significant impact. However, change takes time, and sometimes, the differences that you are making as a volunteer are not easy to see immediately.
But rest assured that you are having a tremendous impact, and you should feel proud to have played a part in changing the lives of the people around you.
IFRE's summer volunteer opportunities abroad
IFRE has always been successful in offering inspiring and trend-setting choices. It has the best quality volunteering opportunities with the best budget, helping volunteers to make a difference in the lives of the needy people.
Costa Rica
Summer Volunteer Program Costa Rica
Volunteer in Costa Rica, Central America 's jewel. Costa Rica offers fascinating opportunities at every turn. Whatever your interests– eco-tourism, bird watching, adventure, rafting, golf or just relaxing on the white sands of an unspoiled tropical beach – you'll find thrilling pastimes in this tropical and secure paradise. Playful monkeys, sleepy sloths, crocodiles, countless lizards, poison-dart frogs and a mind-boggling assortment of exotic birds and insects make Costa Rica a travel wonder of the world.
IFRE's summer volunteer opportunities abroad include you assisting in teaching in a school to help the local children advance in their studies. You will be divided in several small groups of 2-5 volunteers in each project depending on the needs of the project and the size of the summer group.
You will be able to enjoy an exhilarating cruise on a sea-faring catamaran and a leisurely, wildlife-viewing boat ride on the Sarapiqui River. Trek to Paos Volcano National Park and sip authentic cups of Costa Rican coffee. Gaze in amazement at Botos Lagoon and then play in the La Paz Waterfall Gardens.
Summer volunteering and adventure program fee includes housing; meals; transportation to each of the sites; entrance to various sites and parks; and free time to enjoy on your own.
Other Volunteer Opportunities in Costa Rica
Besides this volunteer summer program, IFRE offers other incredible programs in Costa Rica. We have variety of programs including orphanage, teaching English, medical and many more that will meet your interest and passion.
Peru
Summer Program in Peru
Is it your undying passion to help people while traveling abroad? Are you interested in caring for poor children in a loving manner, as well as exploring the world's most amazing rainforest and magnificent ruins? Then Peru should be your next destination.
IFRE's summer programs give you a chance to make a difference in the lives of the impoverished children as you visit the awe-inspiring natural wonders, which will make a real difference in the lives of many, including your own.
You will begin your volunteer opportunities abroad program in summer with a brief orientation session of language and cultural know-how regarding your programs ahead. For the next 21 days, you will devote your time to children in orphanage, helping them to learn English and spreading awareness about personal hygiene and health related issues.
In this way, you prepare them to face future challenges with confidence. From here on, you will be embarking upon a memorable trek through the verdant stretches of Peru, exploring the snow-capped peaks, the deep river valleys of the Andes, the mountain lands of Machu Picchu, the incredible Amazon rainforest, the breathtaking white waters, and more.
This versatile volunteer abroad summer experience will open a new chapter in your life, giving you sense of accomplishment for making a memorable difference to the lives of people that needed it the most.
Other Volunteer Opportunities in Peru
Other than this volunteer summer program, IFRE offers other incredible programs in Peru. We have variety of programs including orphanage, teaching English, medical and many more that will meet your interest and passion.
Guatemala
Medical/Healthcare/Hospitals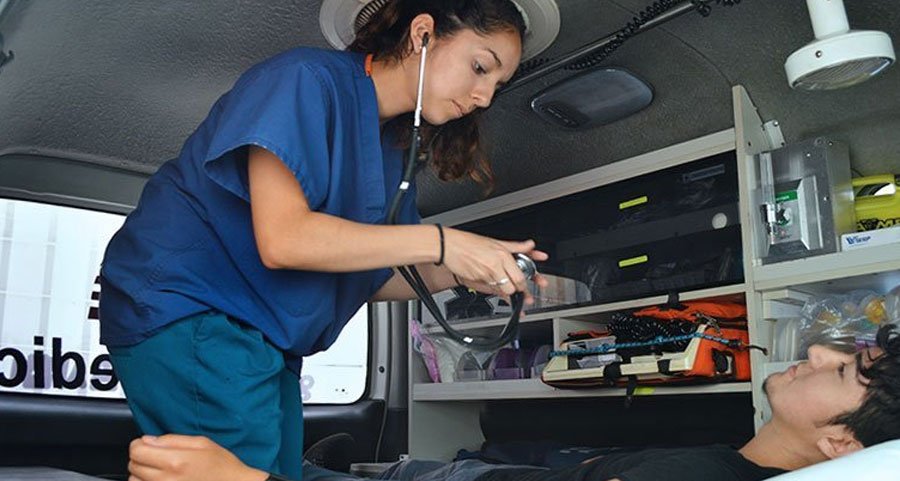 Guatemala is a beautiful country set in Central America. It is home to some of the most beautiful volcanoes and lush forests in the world. However, Guatemala is a very poor country and many individuals and families find themselves unable to access the necessary resources to adequately meet their health needs. Families living in rural areas have very limited medical care available to access freely. When you join summer volunteer opportunities abroad, you will work alongside professional doctors to help provide people with the healthcare they need. It will also be an excellent opportunity to learn new and advanced medical skills while gaining incredible experience treating people in Guatemala
Other Volunteer Opportunities in Guatemala
Other than this volunteer medical program, IFRE offers other incredible programs in Guatemala. We have variety of programs including orphanage, teaching English, women empowerment and many more that will meet your interest and passion.
Take a minute to complete the form and we will be in touch.
Argentina
Volunteering With Underprivileged Children
Argentina is a world-class destination in South America with a rich European and Spanish history and influences. Sadly, poverty and abuse have left many children in Argentina without families, depriving them of the parental love and care they need. There are a few childcare centers trying their best to stop this problem by offering a safe environment where the kids can grow up and get an education, but they are chronically underfunded and undermanned. By signing up to summer volunteering trip abroad it will be an opportunity for you to change these children's circumstances by providing love and care and nurturing them through both work and play. Your assistance helps keep these children off the street and provides them with a happy and productive childhood.
Other Volunteer Opportunities in Argentina
Apart from this volunteer underprivileged children program, IFRE offers other incredible programs in Argentina. We have variety of programs including medical, teaching English, dentist and many more that will meet your interest and passion.
Ecuador
Teach English In Rural And Urban Schools
The Andes Mountains, the beaches and the beautiful Galapagos Islands provide a beautiful backdrop for Ecuador tourism. Tourism has been booming in Ecuador with hundred of thousands of tourist visiting each year. Tourism is a leading source of government revenue, however, English is not a common language for many people in Ecuador whose first language is Spanish, Sadly, schools in Ecuador are drastically underfunded and understaffed and not able to cope with the demand. As a volunteer taking summer volunteer opportunities abroad in Ecuador you will increase English conversation skills. You will bridge the gap created by shortage of professional teachers and open doors for the future generation to learn English.
Other Volunteer Opportunities in Ecuador
A side from this volunteer teaching English program, IFRE offers other incredible programs in Ecuador. We have variety of programs including orphanage, conservation Galapagos, medical and many more that will meet your interest and passion.
Summer Program In India
Do you want to have a meaningful volunteer experience in one of the most diverse and historical countries in the world? Do you want to share your love and compassion with others while travelling and exploring a new country?
There is no better place than India to fulfill your quest for a great volunteer abroad summer program. This is a fantastic opportunity to gain an in-depth look at this country's extraordinary legacies while making a real difference in the lives of those in need.
IFRE's summer abroad volunteer work towards giving Indian children a ray of hope through its humanitarian effort to change their lives for the better.
Your journey in the summer programs abroad starts in Delhi. Here, you will be briefed about your volunteering programs ahead and get acquainted with the language and culture.
The following 14 days of your summer volunteer in India will be spent working in a local orphanage in Delhi. The majority the time, you will teach English to children, with the care, love, and guidance which they deserve.
In your free time, you can explore the golden triangle of Northern India, known as the land of the sacred lotus flower; you can also experience the magical cities of Delhi-Jaipur and Agra. You can visit the symbol of eternal love -the Taj Mahal- and admire the fabulous pink city of Jaipur.
This intriguing summer volunteer opportunities abroad provides a meaningful balance to your volunteering perspective, cultural know-how, and a varied travel experience that will be in your memory forever.
Take a minute to complete the form and we will be in touch.
Summer Program in Tanzania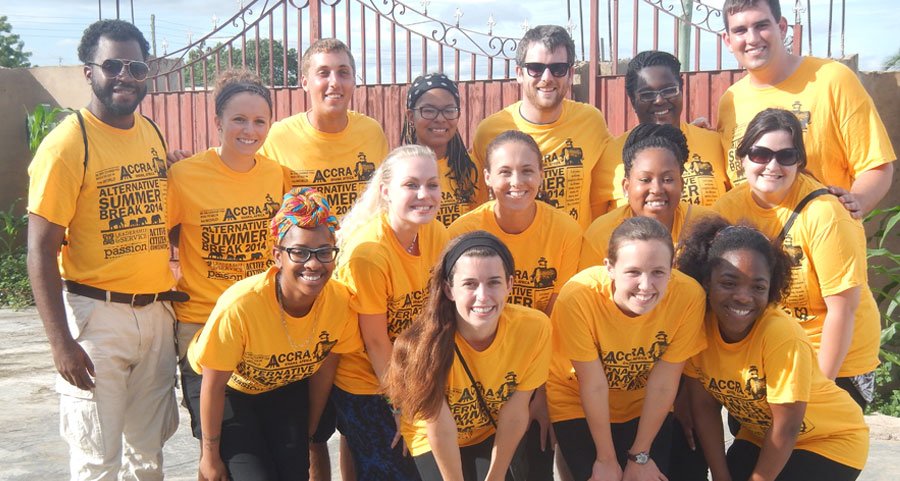 Do you intend to make a meaningful impact and lend a helping hand to the needy this summer? Do you want to have an affordable summer volunteering experience while being on a safari in Tanzania?
IFRE's summer abroad volunteer programs give you the opportunity to fulfill your dreams of helping the destitute while simultaneously observing the age-old Maasai tribes of Tanzania amongst endless plains. You will get to witness some rare wildlife spectacles of this planet.
Your programs in Tanzania start with a brief orientation regarding the volunteering programs ahead, and getting to know the culture and the language for a better understanding of the place.
Next, for 23 days, you will be serving as a volunteer, giving your care, love, and time to the needy children of an orphanage.
You will teach them the basics of English, so that they can use it as a tool to make a living in the near future. In addition, you will be able to familiarize yourself with the Maasai lifestyle, culture, and values on a daily basis.
After this, you will spend the majority of your time out in the wild. You will travel to the endless boundaries of the unrivalled parks on a safari, viewing the Ngorongoro crater and the mammoth Serengeti National park, which is home to three million large animals.
You can also go to Lake Manyara National Park to watch the birds and the elusive tree-climbing lions. This wild summer volunteer opportunities abroad fulfills your volunteering desires, allows you to become immersed in a new culture, and provides a great travel experience that will broaden your horizons regarding people, places and their significance.
Summer Program in Nepal
Do you want to spend this summer in the high Himalayas and be on a volunteering trekking journey in a new country? Do you see yourself sharing your love, passion, and time with destitute people, making a difference in their lives?
Nepal is a perfect place to fulfill your dreams of immersing yourself in an age-old culture and venture out on fabulous treks.
IFRE's summer volunteering programs abroad offer a sublime opportunity of not only experiencing the beauty of Nepal but also of changing people's way of life and beliefs.
As part of this summer abroad volunteer programs, you would first start with an orientation session to get acquainted with the place, the people, the language and the traditions.
The next 14 days, you will be spending most of your volunteering time with the kids of the orphanage, teaching them the fundamentals of the English language and preparing them for future challenges.
From then on, your days will be spent out in the nature. You will embark on a trekking journey to the fantastic green destination of Pokhara, taking on the world famous Himalayan route to get closer to the eye-catching Annapurna and Everest peaks.
You will have the chance to meet the indigenous Gurung and Sherpa communities, which adds more value to this journey. This amazing summer volunteer work abroad is nothing short of an incredible adventure in which you will change the lives of the needy and experience natural bounties of distinct class.
Summer Program in Ghana
Do you want to make a difference in this world while traveling abroad this summer? Is Africa in your mind? Ghana is a perfect fit to fulfill your volunteering desires. You can help impoverished children to lead a better life and face the challenges ahead with confidence and dignity.
If you see yourself as an agent of change, then IFRE's summer volunteer opportunities abroad give you the chance to combine your humanitarian social cause with travel and exploration. This is meant to provide a good learning platform and an experience beneficial for the children and for you as well.
The summer volunteer project abroad starts in Accra, the capital city of Ghana, where you will get to know the language, culture, and tradition before you head towards your actual volunteering journey.
For the coming 14 days, your time will be largely spent working in the orphanage with the children, teaching them the basics of conversational English, and encouraging them to face the challenges ahead. Next, after spending some serious time here, you will be engaged in travel.
Ideally, you will head towards the region of Volta and Ashanti, a place that reminds you about its rich past culture, monuments, forts, castles, and barbaric slave trade of the yesteryears. This gives you an insight about the Ghanaian people's beliefs and way of life, which has remained unchanged for centuries.
This tempting volunteer work abroad during summer gives you a genuine idea about Ghana and its people, and it will allow you to work for a good cause and experience this historically diverse earthly paradise.
Summer Program In Kenya
Are you looking for a meaningful volunteer experience in one of the most remarkable and stunning countries in Eastern Africa this summer? In Kenya, you can fulfill your interest and make a meaningful difference in the lives of people.
IFRE's summer volunteering projects abroad in Kenya offer you the best chance to explore the best wildlife safaris to the vast grasslands of the Massai as you also help orphans and people in need. This will be an adventurous and life-changing volunteering experience.
When you join this volunteer abroad summer program in Kenya, the first thing that you would do is be involved in an orientation session where you will get familiar with the program, the language, people, and their traditions. For the next 22 days, you will be spending your time working with the children of the orphanage, giving them the love and care that they deserve.
After spending time with these kids, you will have the change to be out in the wild, where you will be able to relax and encounter a wide variety of wildlife species. In the Massai game reserve you can witness the huge numbers of migrating wildebeest in search of water.
This is a breathtaking summer volunteering experience abroad, which will give value the time and energy that you spend here observing eventful phenomena. These journeys is sure to have a positive impact in the way that you lead your life, and it will make a difference in the lives of the needy people.
Besides summer volunteer opportunities abroad programs, IFRE provides engaging and interesting teaching opportunities abroad, adventure trips, family volunteer opportunities, community service trips for high school students, and animal conservation volunteering abroad projects.
Make IFRE you second home and choose a volunteering opportunity. Get familiar with the places and programs, and get other information as per your desires and needs.
Take a minute to complete the form and we will be in touch.
Skill and Qualifications
Medical and healthcare summer abroad volunteer programs you will be required to have medical certification, otherwise no skills or qualification are required to join any volunteer program abroad. However, volunteering is all about fulfilling your passion, sharing your love and skills to change the cycle of generational poverty. You are required to be passionate, loving and be pro active to improve the project.
The Start Date(s)
IFRE programs begin every Monday year-round. If you have travel constraints, you can still start your chosen program on any day of the year.
The Fee
For transparency and accountability, IFRE's summer volunteer opportunities abroad program fees is paid directly to your host family or to the project coordinator, so there is no second-guessing if your money is going where it is needed most. The cost covers for food, accommodation and project contribution.
To learn more about the fee for each country please follow this link.
Housing and Food
IFRE ensures you are comfortable and safe while volunteering abroad by providing you hosting you in comfortable family home. Your host family will allow you a chance to immerse yourself in the local culture, and provide you with three (breakfast, lunch and dinner) home cooked local meals. However, some projects will require you to stay in a volunteer house or hostel with your fellow volunteers.
Learn more about what kind of accommodation or food is available in each location. Please feel free to contact us or see the individual link of the project given above.
How can you apply?
IFRE's cheap volunteer summer abroad opportunities application process has been made very easy and clear. Press on APPLY NOW button and complete the information in the application form and submit.
To apply, please follow the APPLY NOW button at the top of the page.
Why go with IFRE Volunteers?
IFRE boasts over 200 programs in 20 countries across Asia, Africa and Latin America, offering exceptionally affordable programs fees to volunteers who are left with an impactful personal satisfaction of living their adventures. A non-profit based in Texas US aims to provide volunteering abroad in summer programs with attention to detail, professionalism and field volunteer support while providing opportunities for cultural immersion.
How can you go as a group?
IFRE offers unique experiences for you and your group to work and learn together as adults. As a group taking summer abroad volunteer opportunities you will be able to engage by directly working with the community in a different country, alongside getting to immerse into a completely new culture and learning a new language. If you and your group want to take a life changing volunteer program, contact us today. We look forward to designing a unique program that matches your groups' the passion and goals.
Take a minute to complete the form and we will be in touch.
You can also check out our amazing volunteer opportunities in Brazil, Cambodia, Uganda, Zimbabwe and Morocco.
Check out 'A Complete Volunteer Abroad Guide: Everything You Need To Know' to learn more about what is volunteering abroad. If you want to know how to volunteer abroad for free, go through our Volunteer Abroad for Free article. If you are a college student and searching for meaningful summer volunteering programs, check out our popular articles Community Service Trips For College Students and Summer Volunteer Programs For College Students.
Check out our other summer volunteer programs:
Summer Volunteer Abroad
Volunteer Abroad Summer Student College
Summer Volunteer Programs For High School Students Abroad
Volunteer Abroad Summer Student Programs
Summer Nursing Volunteer Programs
Summer Community Service Programs for High School Students
Summer Adventures for College Students
Summer Community Service Programs for College Students
Summer Volunteer Opportunities for High School Students
Summer Volunteer Programs for Middle School Students
Summer Volunteer Programs For Teachers
International Summer Programs for High School Students