IFRE's China internship program is the beginning of a great once in a lifetime journey. The numerous China internship programs by IFRE are based in the impressive city of Xi'an, one of China's most popular tourist cities. Xi'an presents stark contrasts between "new money" and old poverty, like many large Chinese cities. It is described as a colorful country– in both actual hues and cultural variation. Gastronomical adventures abound, ranging from casual street fare to formal 5 star restaurants. There are tours- the City Walls and Bell Tower and the city can be explored on foot. In fact, many travelers "get lost on purpose" in Xi'an to see what they discover by accident.
Travel to China and discover the oldest uninterrupted major civilization in the world, with records dating back over 3,500 years. This wonderful country is a land of cultural and geographic separations offering amazing options for varied travel, exploration and internships. In the just recent past, China seemed a mystery to many outsiders. Today, Chinese business, Chinese culture and Chinese food are part of everyday life throughout the world. Now, this fresh and "new" China welcomes you to glimpse a growing economy, changing society, new hopes and rich past.
To get a head-start on your China internship program, take a few moments to contact us by email for more information, including travel dates, fees and more. We look forward to hearing from you.
China Internship Program Fees & Dates:
Start Dates: Our programs start every Monday, although we allow for flexibility due to travel constraints.
Ifre's fees for volunteer programs and internship programs are the same. Ifre volunteers offers the world's most affordable internship programs. When you join our internship program, you pay your fee directly to host families and projects. In this way, we ensure that your money goes for you or the people who need it (not for the organization's profit).
Ifre internship fee comprise of two separate fees. An application fee of $299 USD (covers advertising, staff/office expenses, etc.) and a nominal weekly program fee (covers room/board, field support, etc). You can visit the following link for details on fees and dates:
http://www.ifrevolunteers.org/ china/volunteer_in_china.php#price
Additional costs for interns:
International flights, visa application/extension, daily personal expenses on beverages/entertainment daily transportation, laundry, telephone, immunizations.
Teaching Internship Project in China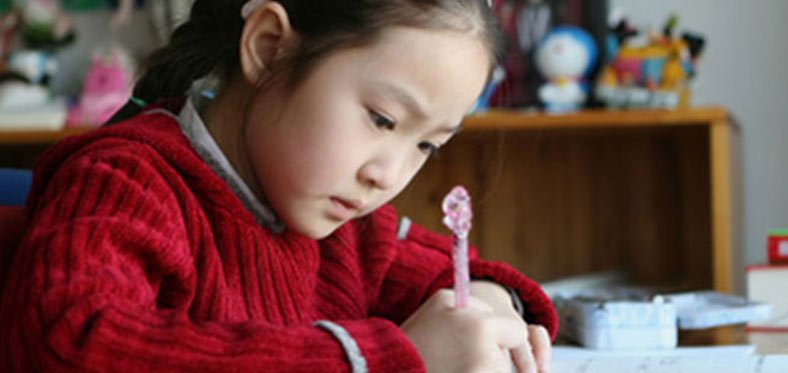 Internship English teaching in China focuses on developing conversational English skills with Chinese students. IFRE presently works with Chinese public schools; most of them are located in rural parts and serve the farmers' children and lower class people living outside the cities. Note: non-native English speakers can also join this project, whereas they cannot join our paid English Teaching projects.
SKILLS/QUALIFICATIONS NEEDED
You need to be fluent in English to teach English in China in IFRE's intern projects, but no further qualifications are required. Interns should have enough fluency in English to effectively guide basic conversations with Chinese students. Non-native speakers can also join this project if they fluently speak, read and write English. Note: no salary/benefits are offered to intern English teachers in this China project.
AN INTERN'S RESPONSIBILITIES
In China, there is growing demand for an English education. With the economic growth, the importance of English education also grows. Many schools in China have established an "English corner", a specially designed spot for teaching/learning English. These schools are very eager to have native English teachers. Unfortunately, only private, expensive schools in city areas attract native English teachers. Most of the resource-poor schools remain hopeful for quality English teachers for their classes, with native English speakers at the top of their wish lists.
As an intern English teacher in China, you will teach English at these rural, resource-poor schools. Your accommodations and food are included in your internship project, but these schools are not able to offer salaries to teach English, like private schools. If you are interested in earning a salary to teach English, please refer to our "Teaching English in China (Paid)" section.
FIELD SUPPORT AND SUPERVISION
How does IFRE help me when I am in the field? How can I maintain communication? Do you visit me?
Once your internship program begins, our local staff members stay in constant touch with you. Interns staying at the Xi'an homebase see our coordinator and staff daily. We recommend that you ask questions and make comments regarding your experience. Many minor issues can be avoided with a just little extra communication before they develop into major issues. Your project will have local staff members in addition to our in-country coordination staff. If your project is located a great distance from our offices, then our local staff will communicate via email and/or phone.
We are available for you at the local office via email and phone before and during your trip. It is our job to make sure that you are safe, healthy and happy.
ACADEMIC CREDIT
You can earn academic credit for most internship projects in China. The best way to receive academic credit is by pre-arranging the project with your college/university. It is up to an intern to communicate with faculty/academic advisors regarding college credit for internship work PRIOR to applying to IFRE. Your college/university may require additional information prior to approval and may require students to submit pre/post research or other requirements.
Alternatively, you can earn academic credit through Seattle Central Community College (SCCC). SCCC offers college credit for a variety of international programs (study abroad, intern abroad, language studies and even cultural-exchanging home-stays). IFRE recommends contacting Professor Steve Tash (we can provide contact details) to further explore this option of receiving academic credit for your international internship. IFRE is not associated with SCCC and it is up to the intern to arrange to transfer SCCC course credit to their university/college of choice.
ROOM & FOOD
Where do I stay during internship program? What do I eat? Do you accommodate special diet?
We offer a "home base" in Xi'an, China. Our home base is located in a beautiful area of Xi'an city. This area /community is very safe, clean and accessible to local transport. Residing within this community are many business families, high ranked government officials and people with a high social status. It is near to the supermarket and the shopping mall and you can easily walk to the local bus station if you choose to go into town. The nearby internet café, restaurant, police station and supermarket are just 1-3 km away. Our home base accommodations offer interns a wonderful place to rest and relax after a day's work or weekend travel. This is the ideal setting for individuals looking for a "home away from home" and the perfect arrangement for sharing your daily experiences with fellow interns, or local staff.
Dependent on the season and flow of interns, you may be placed with a local host family or with the family of our in-country coordinator. Our host family homes provide similar amenities as our home base, but you will also have your own room. Staying with a host family offers a valuable chance to learn more about Chinese people and their culture. When selecting home base or host families, we were primarily focused on the safety and comfort of our interns. In all China internship projects, breakfast, lunch and dinner is provided throughout the duration of the project. We offer 3 meals a day of local cuisine (Chinese food). Typically, interns eat breakfast and dinner at the home base and have lunch at their project. We offer fresh, nutritious and safe local foods to our interns to eat. We also work extremely hard to maintain our facilities in a positive condition.
Most of our internship projects in china are within 5-30 minutes away our home base in local bus. China has very strong and reliable system of local bus so you will be traveling to/from in local bus each day. In China, our in-country staff provides highly effective field support. Whether you stay in our home base or with a host family, our coordinators visit you regularly (even day or within 2-7 days) to ensure a successful and happy internship experience.
FREE TIME
Interns have free time for the duration of their internship project on weekends and during evenings. While IFRE does not arrange activities during this time off, our local staff, members and coordinators can provide priceless assistance in making appropriate arrangements for travel in China. It is the time for self discovery and learning. It is time to explore this foreign culture and exotic land. It is definitely time for cultural exploration and sightseeing when in China! Our IFRE local coordinators/staff are available to give you free advice, travel tips and helps to book your travel. A trip to the memorable city of Xi'an is not complete without visiting the Terra Cotta Army. These warriors and horses, arranged in battle configurations, are one of the noteworthy archaeological finds in the world and this breathtaking site can be found in the same city as IFRE's China internship homebase! Other noteworthy attractions include the Bell Tower of Xi'an, numerous pagodas and temples, six Chinese National Parks and Mount Hua, one of the Five Sacred Taoist Mountains. Xi'an is awash with sightseeing opportunities.Tourism is popular in Xi'an, and the city is well prepared for interns looking to fill their free time! There are caves, temples, palaces, markets, Chinese dragon boat racing, Mongolian wrestling, festivals, architecture, temples, art, restaurants, beaches, hotels and many more choices. Please discuss your options with our local project staff to find the best way for you to spend your free time in China.