Language and Culture Program
Project Summary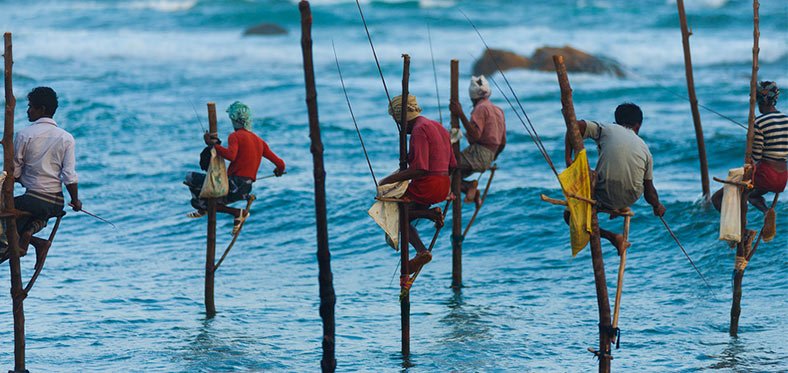 Day 1: Orientation program begins covering general information on the fascinating history, cultures and customs of Sri Lanka. Volunteers will briefly visit the Tsunami Reconstruction Project to observe the ongoing progress.
Day 2: The morning offers hours of interactive Singhalese lessons. Following lunch, volunteers will set off for the beaches Galle beaches to further explore and experience the enduring beauty that is Sri Lanka.
Day 3:Singhalese language lessons continue in the morning In the afternoon, volunteers will venture on a hike through local villages, immersing in the culture while exploring the beautiful landscapes, reviewing local farming systems, participating in local ways of life and meeting the people of Sri Lanka.
Day 4: Village Tour & Experiences (3 hours)
You will have the opportunity to visit the beautiful Sri Lankan village of Galle and get a glimpse of authentic village life. Take a ride in an ox cart, wander through the fields, take a ride on a catamaran, get to know the villagers, and try your hand at cooking authentic Sri Lankan cuisine. Village Tour Sri Lanka gives you a behind the scenes look into traditional village life for a unique and unforgettable Sri Lankan experience.
Day 5: Morning Singhalese language program continues. In the afternoon, participants will venture out to see a movie at a local theater. This outing provides a chance to further immerse into the surrounding culture.
Day 6: Language lessons continue in the morning. In the afternoon, volunteers will visit the local fishermen village. This village is an important aspect of this island country's culture.
Day 7: Explore the city of Galle, the one-time chief port of Ceylon. Galle is famous for its handmade lace, tortoise shell curios and ebony-carved elephants. In addition, volunteers may choose to visit the 90-acre Galle Fort, which was originally founded and constructed by the Portuguese and later expanded by the Dutch. The Galle Fort houses many important Dutch-origin buildings and a museum documenting Danish history in Sri Lanka.
This is a sample itinerary and likely to change depending up on field situations
Learn more about our programmes