Volunteer Abroad Animals
Do you dream about volunteering with animals abroad? Would you like to lend a helping hand to animal conservation while traveling abroad? IFRE offers a wide range of animal conservation programs to provide vital support that local people and various organizations need.
Volunteer abroad animals is a win-win for you to support and help animals that are suffering while learning, researching and following a new career path and passion. You will practice and experience to new unique culture and customs abroad, which will expand and change your mindset and the world's perspective on various animal issues. Additionally, you will get to explore the unknown and be able to recognize your strengths and weaknesses while learning skills such as leadership and teamwork.
Started in 2006 in Dallas, Texas IFRE is a top best volunteer program provider in the industry. Featuring the cheapest programs IFRE has hosted over 22,000 happy volunteers in over 200 programs in 20 countries around the world. By joining cheap animal volunteering opportunities abroad you will work alongside the community and conservation experts to positively change care and support suffering animals that are at risk of extinction.
Irrespective of the country you select to volunteer and explore you will have the experience of a safe and fulfilling experience abroad together with your group. This is an incredible opportunity for you and your peers who are passionate about working with animals to contribute for positive change in the world. Contact IFRE today to take up this amazing trip abroad.
Take a minute to complete the form and we will be in touch.
Table of Content
Benefits of Joining Volunteer Abroad Animals
Popular Volunteer Abroad Animals
Skill and Qualifications
The Start Date(s)
The Fee
Housing and Food
How can I apply?
Why go with IFRE Volunteers?
How can you go as a group?
How to prepare for volunteer abroad trips?

Flight
Visa and Passport requirements
Do I need any vaccinations?
What do I need to pack?
Extra money
Your adventure begins
How to make volunteer abroad experience rewarding?
Safety While Volunteering Abroad
Completing your project and returning
Benefits of joining IFRE's Volunteer Abroad Animals
The benefits of volunteering are long lasting, staying with you for a lifetime. Whatever the reason, the element that matters the most is the feeling that you are giving back to society. This is satisfying opportunity. Listed below are some of the benefits of working with animals abroad.
Volunteering gives a sense of accomplishment
The gesture of conserving animals gives a rare sense of accomplishment, which only a volunteering project can provide. Unlike office jobs, you'll know that your work is helping change lives. It's common for volunteers to discover a new hobby or passion, while volunteering.
Volunteering connects you with nature
One of the benefits of volunteering work abroad with animals is the impact on the wildlife. Volunteering allows you to connect with nature and make it better. The smallest day-to-day tasks can make a real difference to the lives of people, animals, and organizations in need.
Volunteering can improve your career options
Whether you're studying or considering a career change, animal programs can help you get experience in your area of interest. Even if you're not planning on changing careers, volunteering gives you the opportunity to practice important skills.
Or, if you are looking for a career change, try out a new career without making a long-term commitment.
Volunteering with the right organization boosts your career.
You're donating your valuable time, so it's important that you enjoy and benefit from your volunteer opportunity with animals abroad. You should always make sure that the experience is right for your skills, your goals, and the time you want to spend.
All the good organizations will make sure that, whatever project you are in, ultimately it best suits your future engagements, catapulting your career to newer heights.
Take a minute to complete the form and we will be in touch.
IFRE's Volunteer Abroad Animals
IIFRE has various affordable, reputable, and well-organized animal programs abroad that cater to different interests, budgets, time constraints, and personal travel goals. It has something for everyone to choose from!
Costa Rica
Wildlife Sanctuary Project (Natuwa)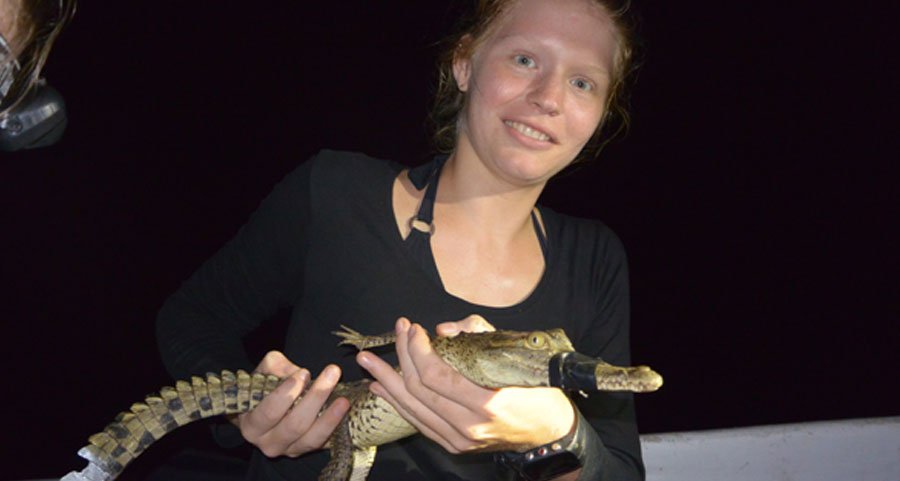 NATUWA is an animal rescue center that rehabilitates, rescues and guarantees welfare to the Costa Rica's fauna with the help of Costa Rica's community. In Costa Rica wild animals are not supposed to be used as pets. NATUWA animal center treats wildlife with technical knowledge and respect.
The NATUWA Wildlife Rescue Center is among the biggest wildlife centers in Costa Rica. It has modern facilities and infrastructure for each species of rescued animal that inhabits the animal refuge center, either temporarily or permanently. The facilities go beyond the requirements demanded by Costa Rica's wildlife laws while offering wildlife volunteer opportunities abroad to ensure all the animals are safe.
NATUWA's wild animal management program ensures that the focus is on the rehabilitation processes all confiscated animals are to be returned again into their natural environment. When you join, you will work with professionals to ensure all animals are rescued and cared for.
Turtle Project (Osa Peninsula)
The sea turtle population in the Osa peninsula, Costa Rica is dwindling at an alarming rate. The turtles are on the verge of extinction. To stop this from happening, conservation measures are required to protect the nesting sea turtle population and to safeguard them from poachers, and other dangers.
Therefore, IFRE's affordable animal volunteering trip abroad, works alongside communities to introduce and adopt various means of management strategies to help the turtles thrive.
While joining this volunteering with animals abroad conservation project in Costa Rica, your primary goal is to assist and support the local conservation efforts of protecting the nesting sites, incubation, and the releasing of the hatchlings.
You will also be patrolling of the nesting sites, keeping the turtles safe from poachers, recording data about the turtles, keeping predators away, educating the locals on turtle conservation, trail and beach maintenance, and providing help to the organizations in daily administrative tasks.
Your experience and conservation efforts will help strengthen the sea turtle populations.
Besides the volunteer abroad with animal's conservation programs, IFRE offers a great variety of interesting volunteer programs, including under 18 volunteering opportunities, teaching opportunities abroad, adventure trips, family volunteer opportunities, community service trips for high school students, and animal conservation projects and more.
Join as a volunteer of IFRE to get hands on life changing experience, while traveling the world!
Other Volunteer Opportunities in Costa Rica
Other than this volunteer animal conservation program, IFRE offers other incredible programs in Costa Rica. We have variety of programs including orphanage, teach English, medical, and many more that will meet your interest and passion.
Sri Lanka
Work With Elephants- (Kegalle)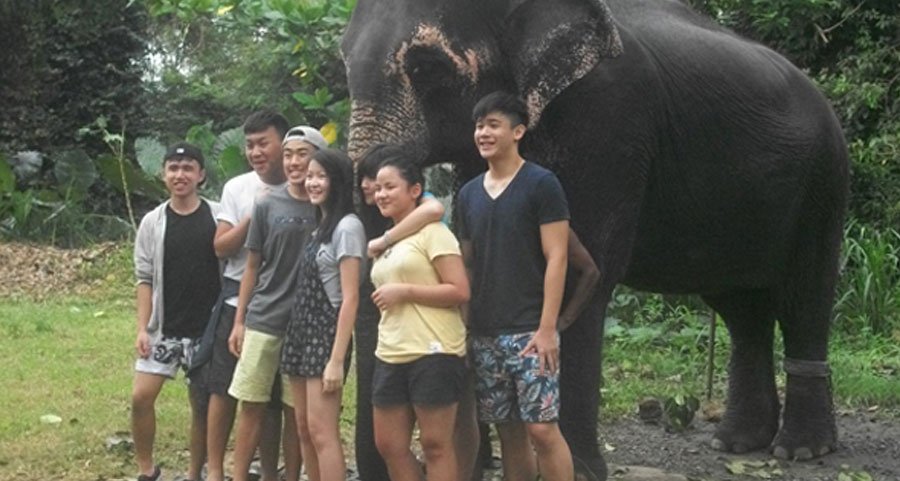 As volunteer abroad animals you will be working as an assistant to the elephant handlers to provide daily care and maintenance for elephant. Elephants, especially the sick and the young, need as much care and love as human beings.
They need to be loved, cleaned and fed everyday. Usually, these elephants were tamed and used for carrying loads and tourist around Sri Lanka. They were rarely cared for well and when they get old and weak, they are often abandoned. With over 60 elephant to care for, the center is constantly looking for volunteers like you.
When you volunteer at Randeniya, Hiriwadunna, Kegalle in Sri Lanka, your major role as a volunteer in elephant project is to assist the Mahouts (elephant handlers) in caring for the elephants and providing them food. The elephants are raised in a lush environment even allowed to roam freely in the jungle and permitted to form friendship with other elephants.
Elephant orphanage (Pinnawala)
Are you interested in Elephants?? Do you want to travel to Sri Lanka?
Come Join IFRE's volunteering with baby animals abroad to protect the habitat from destruction, fragmentation, and human encroachment. Work with us to save these endangered species!
To be a part of this project in Pinnawala Sri Lanka, specific qualifications and skills are not required. What is needed is your love, dedication and passion to work with elephants, attending to their daily needs and ensuring in every possible way that they are healthy and safe at all times.
You will be helping the mahouts (elephant handlers) with various tasks, like cleaning the sheds, mucking out the elephants enclosures and preparing milk for bottle-feeding. You will be also working in the elephant orphanage in the Pinnawala breeding sanctuary for the rescued, injured, and abused wild elephants.
This rare animal conservation volunteering opportunity abroad can be a life changing experience for you, which will in turn provide these gentle giants love, care. Attention and longevity that they have been deprived off.
Other Volunteer Opportunities in Sri Lanka
Besides this volunteer elephant conservation program, IFRE offers other incredible programs in Sri Lanka. We have variety of programs including orphanage, teach English, medical, and many more that will meet your interest and passion.
Take a minute to complete the form and we will be in touch.
Thailand
Elephant Conservation (Thailand)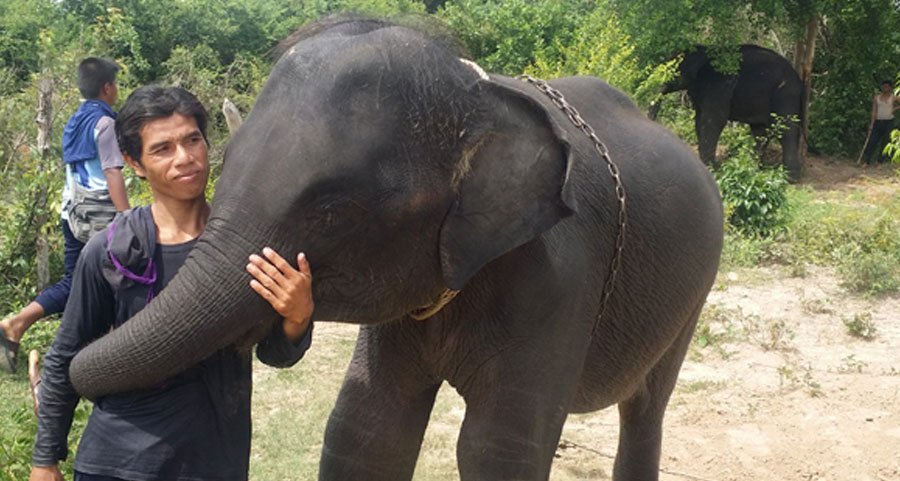 Surin is known to the world as the Elephant province and is home to over 400 elephants that roamed the forests with freedom. The farmers for logging once used them. Ever since logging was outlawed, these elephants have now become obsolete and useless for the elephant owners.
This means they are either sold, or forcefully taken to the city streets to beg for money from tourists, which is illegal and harmful for the elephants. This is an alarming situation that needs to be changed.
Due to this IFRE has created a volunteer opportunity abroad with animal program that focuses on promoting elephant care and conservation, and to teach the locals, as well as the mahouts (elephant owners) about the importance of elephant protection in Thailand.
There are no specific skills or experience required to join this project, you only need to have a passionate drive and love for animals.
Your role as volunteer abroad animals involve interacting with the elephants, washing them, feeding them, and at times, playing with them too.
Also, you will be supporting the organization with administrative work, working on conservation efforts, fundraising and researching further resources if need be. If you plan to make a future career in animal welfare, then this is the kind of hands-on-experience opportunity you need!
You will also get to enjoy the natural beauty and culture of Thailand, and give these animals a promising future.
Other Volunteer Opportunities in Thailand
A side from this volunteer elephant conservation program, IFRE offers other incredible programs in Thailand. We have variety of programs including orphanage, teach English, medical, and many more that will meet your interest and passion.
South Africa
Wildlife Conservation Project (Port Elizabeth)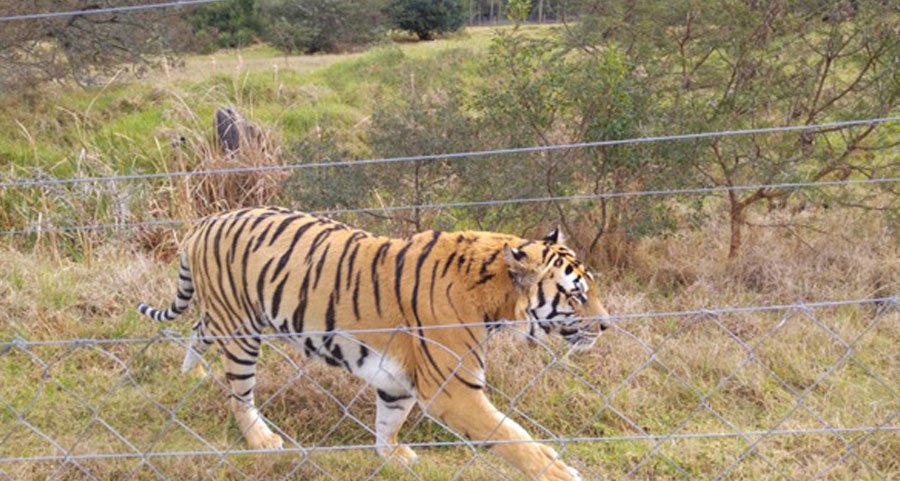 This great project was started to basically save the lives of the splendid native animals of South Africa. This wildlife volunteer work abroad is based on a remarkable Game Reserve just outside Port Elizabeth. The 6000 hectares of land are occupied with a selection of wild life, including the 'Big 5'. In addition to the mixture of grasslands and sub-tropical vegetation, the reserve has natural wells and pockets of water, unique rock formations and marvelous vegetation.
Animal program plays a significant role in helping to preserve the reserve and guard the animals. You will help greatly and get animals to live a better life. Like multiple conservation programs, resources are significantly missing, and volunteers are essential to the success of the project. As a volunteer your duties will vary on a day-to-day basis and are dependent on factors such as the weather. The labor is mostly outdoors and will sometimes be in unpleasant conditions, so you must be willing and ready to lend a hand with all sorts of tasks and responsibilities.
Other Volunteer Opportunities in South Africa
A part from this volunteer wildlife conservation program overseas, IFRE offers other incredible programs in South Africa. We have variety of programs including orphanage, teach English, medical, and many more that will meet your interest and passion.
Bali
Sea Turtle Conservation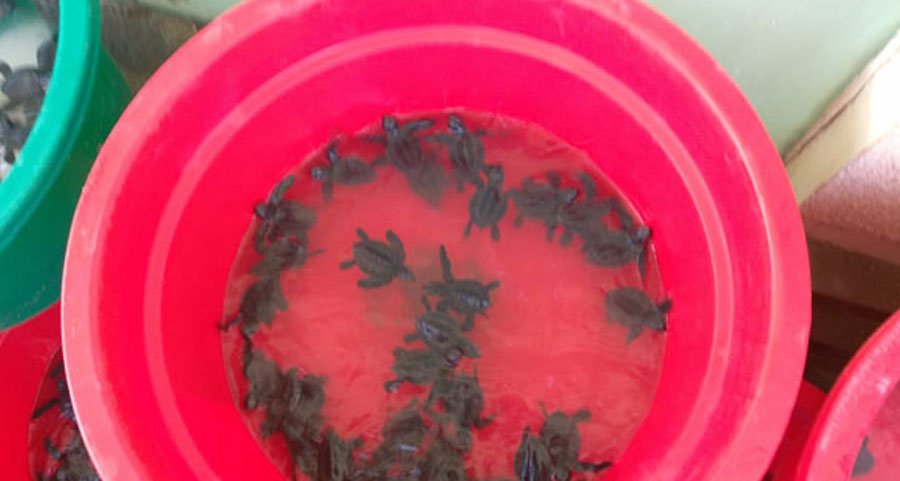 Just a few years ago turtles were roaming and thriving in the oceans in Bali. With little fear from getting caught in nets set by fishers, or losing their nesting beaches due to tourism infrastructure or the predatory of their nests for egg delicacy. Now, the threat is real and some turtle species are near extinction. The government is leading campaigns to protect the turtles and their eggs against illegal trade.
In these efforts, small or injured turtles are raised in salty-water pools until they can finally be let to return back to the ocean again. While volunteering with cheap animal program abroad, it will be an educational experience and combined conservation effort. You will also join monitoring activities to document the status of the hatching turtles and turtle released to sea.
Other volunteer opportunities in Bali
Other than this volunteer turtle conservation program, IFRE offers other incredible programs in Bali. We have variety of programs including orphanage, teach English, medical, and many more that will meet your interest and passion.
Take a minute to complete the form and we will be in touch.
Skill and Qualifications
No specific qualifications or skills are required to join volunteer abroad animals. However, you are expected to hard working patient, kind, loving and flexible. Working with animals need a lot of passion and compassion and love from you.
The Start Date(s)
IFRE's programs start every Monday all year-round. If you have issues, you can still start your chosen program on any day of the year.
The Fee
IFRE offers affordable animal volunteer abroad experience. The fee includes airport pick up, accommodation and food, project donation and support by local IFRE country coordinators. For transparency and accountability IFRE's program fees are paid directly in the country either to the host family or project coordinator.
To learn more about the fee for each country please follow this link.
Housing and Food
When you join, a local family will host you. IFRE thoroughly vets the family, to ensure your safety and comfort. The family is also highly respected in the community with years of experience hosting international volunteers like you. You will also be provided with three local healthy, home cooked (breakfast, lunch and dinner) meals per day.
To learn more about what kind of accommodation or food available in each location, please feel free to contact us or see the individual link of the project given above.
How can you apply?
Simply click the APPLY NOW button and fill out the requested information in the application form and submit.
To apply for animal volunteer opportunities abroad, please follow the APPLY NOW button at the top of the page.
Why go with IFRE Volunteers?
With over 200 programs in 20 countries throughout the world over 22,000 happy volunteers, IFRE is highly reviewed and respected worldwide. Founded in 2006 as a non-profit, IFRE provides the best safe and cheap volunteer abroad programs in the industry. They offer second-to-none local in-country support and very highly impactful cultural experience abroad.
How can you go as a group?
IFRE offers unique and highly impactful programs for young travellers as the best opportunity to learn and practice your skills as a team, while engaging in a new culture and expanding your social circle. To join the volunteer abroad animals with your group contact IFRE now and learn more about this affordable and high-value group volunteer experience abroad.
Take a minute to complete the form and we will be in touch.
How to prepare for volunteer abroad trips?
To travel internationally, you need to prepare in advance to avoid spoiling your volunteer experience. Do your due diligence by research and asking as many questions as possible. IFRE is always ready to help.
Flight
To travel for wildlife volunteering opportunities abroad, you will be required to book and purchase you're a return ticket to the country you select to volunteer. Depending on your budget ensure that you lock down a ticket early. Confirm with IFRE the airport of arrival and plan to arrive at least two days before the start date of your volunteer program
Visa and Passport requirements
To travel abroad to join volunteer with animal project, you need to have a valid passport. In case you do not have a passport, plan and start the application process well in advance as in some countries the process can take up to four months. Check also the expiry date of your passport as in most countries abroad apply the six months validity rule on your passport.
Usually, you will be required a tourist visa. You can apply for a visa at the Embassy or consulate in your home country, however in some countries on arrival visa services are available depending on your nationality. Visas cost between $20-$50, budget for that.
Do I need any vaccinations?
Yes, you will absolutely require vaccinations before travelling. Check with your doctor and research on the Center for Diseases Control website to see the vaccinations you need for each country. Plan to get your vaccinations at least two months before your travel date.
What do I need to pack?
The first rule while travelling to volunteer with animals abroad is to pack light. Carry only what you need. IFRE will provide you with a packing checklist to get ready for your trip abroad. We advice our volunteers to bring along a gift for the host family or the programs and pack appropriate clothing depending on your program and the location you select.
Extra money
Whenever you are travelling abroad plan to carry extra money for emergency. It can ruin your whole volunteer experience if you do not have enough money to travel around. Be advised that little things are bound to happen all the time and it is important that you are able to overcome
Your adventure begins
A local representative will be happily waiting for you at the airport when you arrive to volunteer abroad animals. You will be transferred to your accommodation in readiness for your volunteering and travel adventure.
How to make volunteer abroad experience rewarding?
Be open-minded and be ready to experience new things around you with positivity. IFRE encourages you to speak up and talk to your local coordinator if you experience any problems. Be ready to learn the culture and the new language with a great attitude and approach. In addition to having a passion to volunteer with baby animals abroad, if you follow this simple advice you can be guaranteed to have a rewarding volunteer experience.
Safety While Volunteering Abroad
With years of experience providing volunteer programs abroad, IFRE boasts the safest programs in the industry. Always dress suitably and be aware of your surroundings. You are encouraged to find a comprehensive insurance plan to protect yourself incase of an eventuality, disease, or robbery. IFRE will provide you with a local coordinator available to help you if problems arise.
Completing your project and returning
Well done for completing your volunteering abroad animals program! Your work will help improve the quality of life for suffering animals for future generations. Stay connected to your host family and the program to access your impact and keep the blossoming relationship. Also we would like to hear from your on your experience, writing a review will summarize your whole experience and possibly help other volunteers looking to volunteer abroad.
Take a minute to complete the form and we will be in touch.
You can also check out our amazing volunteer opportunities in Nepal, India, Cambodia, Brazil, Ecuador, Guatemala, Peru, Ghana, Kenya, Tanzania, Uganda, Zimbabwe and Morocco.
Check out 'A Complete Volunteer Abroad Guide: Everything You Need To Know' to learn more about what is volunteering abroad. If you want to know how to volunteer abroad for free, go through our Volunteer Abroad for Free article. If you are a college student and searching for meaningful summer volunteering programs, check out our popular articles Community Service Trips For College Students and Summer Volunteer Programs For College Students.
Check out our other animal volunteer programs:
Wildlife Conservation Volunteer Abroad
Conservation Volunteer Programs Abroad Volunteer Abroad Animals Cheap