Is Volunteering Really for Me?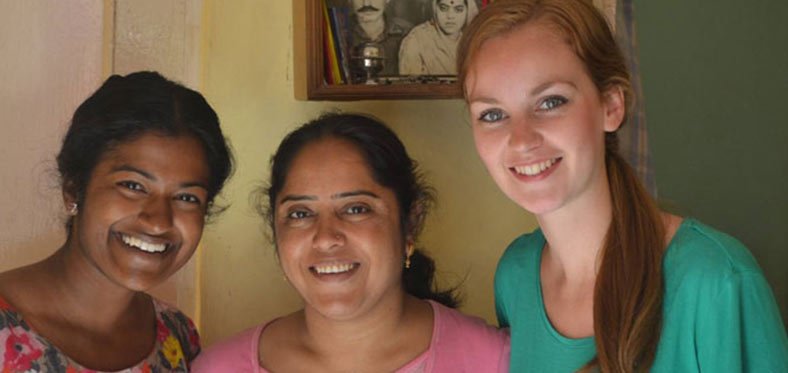 Volunteer abroad is growing in popularity; each year, increasingly more people are traveling abroad to participate in volunteer projects for many reasons. They have a true desire to help others, experience cultural immersion, cultivate new skills and travel to interesting and sometimes exotic locations. The internet is flooded with positive online reviews and volunteers are returning to their home countries with passionate, positive testimonials to share with their friends and family. But despite the increasing number of people choosing this path, you might still be unsure about whether volunteering is for you. It is natural to have concerns related to safety and comfort. Maybe you are worried about taking the time off from work or school, or there's societal pressure to stay put on a particular career track. Deciding to volunteer abroad definitely requires courage and a willingness to break from the norm.
Through our experience working with thousands of volunteers over the years, we understand that whether volunteering abroad is for you or not is a completely personal decision; it rests on your beliefs, values, philosophies, short and long term goals and where you currently are in your life. Before making the commitment to volunteer abroad, we recommend that you do some soul searching and figure out whether or not it is the right decision for you.
You should ask yourself the following questions:
Does helping others bring you joy and fulfilment?
When you volunteer abroad, you will be interacting with people who need help, whether they are students, orphans, women in desperate situations or patients in need of medical care. If you have a nurturing, kind personality and truly like to offer support to others, then volunteering abroad is definitely for you!
Can you step outside of your comfort zone?
You might have grown up in the UK, USA or another first world country where you took modern amenities such as hot water, central heat and air-conditioning for granted. Perhaps you are used to staying in fancy hotels when you travel. In order to volunteer abroad, you need to have the mind-set that these basic essentials are considered luxuries. You might be staying in a remote or rural area with no western toilet, electricity or internet. If you can be adaptable to any standard of living without letting it bother you, then volunteering abroad is for you.
Do you have a specific goal or cause of volunteering?
Many people choose to volunteer for a specific cause that deeply resonates with them; such as helping orphaned children, reducing the spread of HIV/AIDS or keeping the population of precious panda bears from declining further. These feelings come from deep within the heart and will make the project exceptionally rewarding. If you don't have a specific goal but just a general desire to make a difference in the world, we recommend that you read up on all the different types of volunteer projects and see if something really resonates with you. The closer your volunteer abroad project is to your heart, the more fulfilling the experience will be.
Do you have any skills to share?
In general, you don't need specific skills to volunteer abroad. There are many projects such as orphanage care or wildlife conservation that don't require specific knowledge or experience. Some teaching jobs require a TEFL certificate, but many do not. However, the more general skills you can contribute, the better! If you're working with children, it's great to be good with arts and crafts, music or sports. Certain skills can definitely enhance any volunteer experience, and to make a true difference it's essential to come prepared with at least some skills that can be applied to your specific project.
Do you like meeting new people?
When you volunteer abroad, you will be meeting people from the moment you get off the plane; volunteer project staff, other volunteers, local people, the members of your host family. Are you friendly? Do you love meeting people from different cultures and backgrounds? Can you get along with different types of people, even if they don't share your beliefs or if you have nothing in common? The more open-minded you are to different types of people, the more enjoyment you'll get out of volunteering. You'll also be better at your volunteer tasks, because people will like being around an easy-going person.
Do you really want to volunteer?
Don't sign up for a volunteer project simply to save money while you travel. If you are comparing the prices of volunteer programs to that of hotels or tour packages, you are volunteering for the wrong reason. Your primary motivation should be the project; it will be a commitment of time, love, compassion and a willingness to live humbly with far fewer amenities than a hotel. Plus, most people who volunteer to travel end up losing interest in the project, which is obviously a big problem for the local host organizations that are depending on your commitment. Before making the decision to volunteer, make sure that the actual volunteering is your number one priority; there will be plenty of time for you to travel after the project is complete.