Healthcare Project
>
>
>
Work in a Medical/Healthcare/Hospital Project
Work in a Medical/Healthcare/Hospital Project in Guatemala
Volunteer and provide valuable assistance in Guatemalan healthcare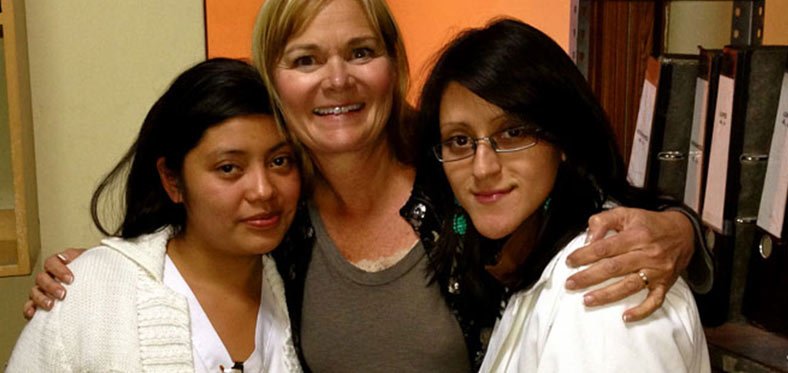 Work alongside medical professionals

Gain real world healthcare experience

Provide invaluable assistance to a struggling healthcare system

Volunteer abroad safely & affordably
Project Summary
Immersing in the often-outdated healthcare industry of a still-developing country can be overwhelming, but is ALWAYS an eye-opening experience for anyone. While healthcare professionals attempt to keep pace with the advances of modern medicine, there are massive amounts of Guatemalans who do not have access to basic healthcare. IFRE's volunteer projects in Guatemala place interested medical/healthcare professionals to support the intimidating front line.
Healthcare project volunteers in Guatemala's can expect to supply beyond the "know-how" of their training (no matter how in-depth or basic), but can also expect to share their proactive attitude and innate abilities. The citizens of Guatemala face shortage of supplies and resources as they battle various diseases thought obsolete or remedied in western countries. There are limited flu shots and things as simple as antibiotics are in short supply. Medical/healthcare volunteers are greatly welcomed in these projects to share their time, knowledge, skills and support with the almost-crippled and ever-so-demanding healthcare industry of Guatemala.
Skills/Qualifications Needed
Applicants interested in joining our volunteer healthcare program do not need previous healthcare experience or education. Our programs are designed to accommodate volunteers of a variety of backgrounds. Whether you are a student, professional, or retiree, there is a vital role within our healthcare program for you.
Volunteer Responsibilities
Job responsibilities for medical project volunteers/interns in Guatemala vary dependent on education, skills, experience and qualifications as well as the community's current needs. Volunteers/Interns are not permitted to perform major exams or surgeries. Most often volunteers help doctors or work as their assistants. As a medical volunteer in Guatemala, you may be placed in a large hospital or small rural health center. Most of the hospitals (regardless of size) have many departments: Emergency, Gynecology, Pediatrics, Gastroenterology, Infectious Diseases, Hematology, Endocrinology, Oncology, Internal Medicine, Clinical Pathology, etc. so a volunteer may be placed in any department, but skills/qualifications will also be considered.
Volunteers may also take patients' vitals: blood pressure, temperature, height and weight, and carry out health center tasks. You also assist in health camps, distribute medicines, provide tips to patients on health, nutrition and sanitation or provide counseling to patients. You may provide treatment for minor injuries or wounds and document patient records. The tasks and activities vary day by day!
Room/Food/Supervision
In Guatemala, all volunteers stay with well-screened host families. Our host families are socially respected and are well versed in the art of hosting international volunteers. Host families offer a safe home, private rooms (occasionally rooms will be shared with other same-gender volunteers) and shared bathroom facilities with running water and a "western" style toilet. Volunteers have the ability to do laundry at the house or the host family may offer to do it for you for a nominal extra fee. You receive three prepared meals per day. If you will be out of the house during lunch hour, you can request a lunch "to go" that you can take with you or eat out on your own. Host families provide typical meals that are traditional to Guatemala.
Throughout the volunteer project, our local staff stays in contact with volunteers either with face-to-face visits or via email/telephone. With longer placements, we visit our volunteers every two weeks (when possible) and volunteers are always welcome at the local office. If project placement is local, we request that volunteers stop by the office once a week to keep us posted on how they are doing with their home stay and project. If project placement is very far, then our local staff members maintain communication by either email and/or phone.
FAQ
Please provide a typical day schedule for this project.

Volunteers will begin their day with breakfast prepared by their host family at 6:45 am. Most medical projects are located within a short 5-minute walk to the project, which begins at 8 am. Volunteers will generally complete their day around 12:30 pm and return to their accommodations for lunch.

The remainder of the day is yours to do with as you please. For those who opt for the Spanish class, that is generally held in the afternoon around 3 pm. Dinner is traditionally served by the host families between 7-8 pm.

Where do I stay? How far is the project from the accommodation? How do I commute?

All volunteers are placed with a Guatemalan host family. Our host families are socially respected and well-connected in their community which ensures a safe and welcoming environment for our volunteers. Depending on your location will depend on your daily walk, but no more than 30 minutes.

What kind of activities volunteers do in healthcare project?

Volunteers will observe and shadow doctors, nurses and other members of the hospital or clinic staff to give them a better perspective of how the healthcare system in Guatemala operates. Depending on their Spanish speaking ability, volunteers may be able to interact directly with the patients. There may be a small number of patients, or volunteers may be asked to assist in tasks not directly concerned with the medical field. We encourage all of our volunteers to be patient and proactive. Please plan to dress accordingly in a lab coat or scrubs, as attire such as shorts it not allowed.

Volunteers need to be respectful to the hospital's staff and maintain a humble attitude.

Where are they placed;in clinic or hospital?

For this project we have basically two options:

A local public hospital; in the hospital there are approximately 10 doctors, 40 nurses and other healthcare workers. The staff works with approximately 80 patients on a daily basis including children, adults and elderly individuals. The hospital specializes in respiratory diseases (TB) and HIV.
A local medical clinic that provides general medicine and lab test. Volunteers will be assigned by the need and availability at their time of volunteering.

What are the requirements to join the program?

Volunteers in this program must be at minimum pre-med, medical or a nursing student.

Do we get hands on experience at this project?

Hands-on experience depends on the volunteers Spanish conversation ability and experience in the medical field.

How many hours a day do we need to work?

Approximately 4 hours a day, 5 days a week.

Is healthcare available all-round the year? If not, when does it close for how long?

Yes, it is available all-round year.

Any important information you want to share about this project.

At least intermediate Spanish level is required in this project.
Volunteers should dress appropriately in scrubs or a lab coat.
Because this is a medical project and it involves a lot of responsibility, volunteers cannot expect to work directly with patients outside of observing.
It is important for volunteers to be flexible and proactive in assisting with varying tasks around their assigned healthcare center, which may occasionally include administrative assistance as well.