Construction & Renovations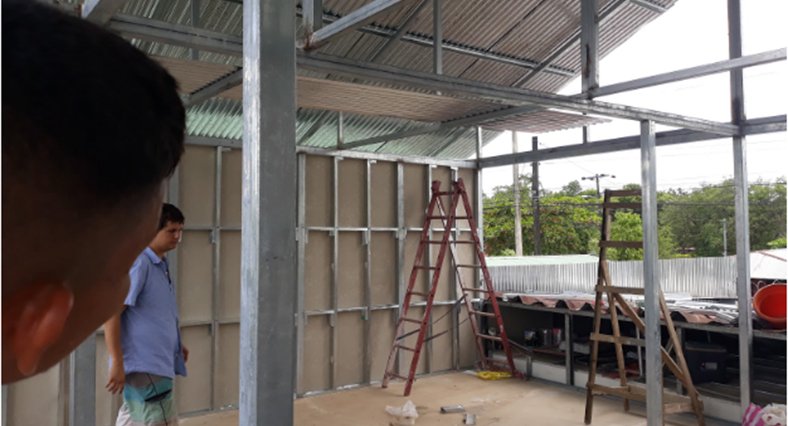 Project Summary
Travel to the rural southern zone of Osa, Costa Rica. We have beautiful jungle but lack some infrastructure. While the tourist areas and capital city of San Jose are beautiful and up-to-date, the poorer areas are often run down and falling far behind the capital city. This is especially true at schools in rural communities, where people do not have the skill sets or money to do basic repairs.
We have plenty of construction and renovations volunteer opportunities in place to improve local homes, schools and public buildings.You will work to build, create, repair, paint, renovate, or make improvements to different places within the communities to improve the village or town and overall morale. In the past, our volunteers have had a positive effect on the community, and the local citizens really appreciate the program.
Skills/Qualifications Needed
No specific qualifications are required to join the construction in Costa Rica project, though the work will be physically demanding. While beginner to intermediate knowledge of Spanish is preferred, it is not mandatory. If you cannot speak Spanish, we suggest you enroll in our Spanish language course to make your stay more rewarding – both for you and for the community you are helping.
Volunteers in this project will be expected to be open minded, patient, caring, and self-starters (able to recognize what needs to be done or who needs to be helped). Volunteers are expected to maintain a helpful and professional attitude.
Volunteer Responsibilities
In the construction project, volunteers will participate in various constructions projects. Some of the projects range from repairing and building new homes and schools in rural villages and towns. Some duties may include digging, removing dirt, carrying bricks, mixing cement, plastering, painting, cleaning and other various needs. The work days are typically Monday through Friday, though the work schedule may vary based on project needs, the construction schedule and weather. All construction projects will be led and managed by experienced workers.
Accommodation/Food/Supervision
Participants have the option to either stay with well-screened host families or at our headquarters depending mainly on availability and preference. Should participants have a preference, they should let our in-country coordinator know as soon as possible-in their application. We try to accommodate preferences.
Host Families are well-screened and offer participants a shared bathroom, private bedroom, electricity, and running water. Headquarters housing offers participants shared bathrooms, hostel-style bedrooms, electricity, running water, and WiF. Participants receive three light traditional meals per day at either accommodations..
Learn more about Costa Rica programs