Best Cheap Short Term Volunteer Work Overseas Programs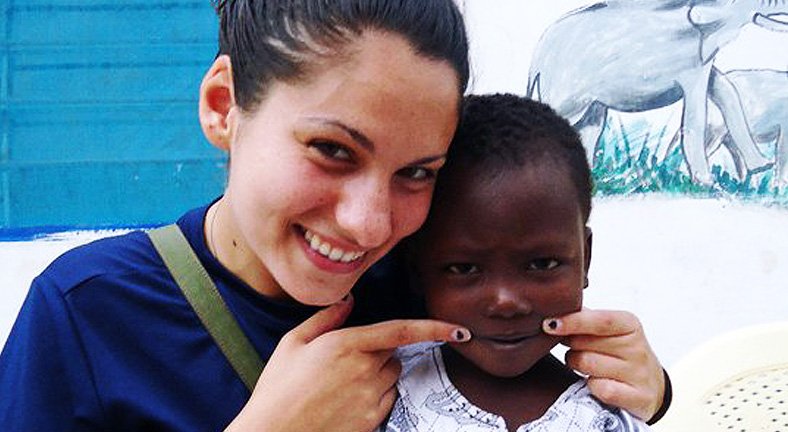 Perhaps you've always wanted to spend time volunteering overseas? Or, maybe you've embarked on such a volunteer vacation previously, but for only a week or two? If committing to short term volunteer work overseas is on your bucket list, you've come to the right place. IFRE specializes in short term volunteer projects overseas , whether your passion be working with children, helping to alleviate poverty, or environmental conservation.
The beauty of short term volunteer work overseas vs. longer term placements, is that you reap the many benefits of serving your global community, while managing to keep costs low. And the reality is, not many of us have the luxury of spending months or years abroad. The good news is, you don't have to commit a long period of time in your overseas service work, and with IFRE Volunteers, we will match you with your perfect project.
Benefits of Short Term Volunteer Work Overseas with IFRE
It is a common misconception that if you don't have an entire summer break or more to dedicate to an overseas volunteer project, there is no use in signing up. In fact, you don't even have to have an entire month, such as with these month long IFRE projects. With IFRE Volunteers, this could not be further from the truth. Our short term volunteer projects overseas offer many of the same benefits that our longer volunteer programs offer, such as meaningful cultural immersion, a chance to get hands on experience in the field of your choice, and the promise if building lasting relationships with locals and fellow volunteers.
And perhaps the biggest benefit of all? Our short term volunteer projects are affordable. You can reap all of the benefits of longer term projects, make a real impact on the lives of those that you serve, without breaking the bank. The local organizations that IFRE partners with overseas, along with our own projects, are looking for individuals with a true passion for overseas service, as we have a true passion for sending volunteers to communities in desperate need of help.
Top Most Affordable Short Term Volunteer Work Overseas Options with IFRE:
Is working with children your passion? If so, join IFRE for your short term volunteer work overseas by providing love, compassion and support to abandoned children. Amidst the struggles of extreme poverty, the growing HIV/AIDS epidemic, and other social factors, many children are left or-phaned. IFRE wants to send passionate and loving volunteers to give these children the support and resources needed to succeed in life.
Many Westerners have dreamed of visiting Nepal, and this is your chance. Not only will you take in unbelievably beautiful landscapes, culture, and traditions, but you will play a major role in bettering the lives of Tibetan monks living in exile within this country. This is a short term volunteer place-ment like no other.
Filled with rich cultural traditions, friendly people and gourmet cuisine, Guatemala is a Central American destination that is not to be missed. However, in this country you will also find much poverty, particularly amongst women. Join IFRE for your short term volunteer work in the sur-rounding area of beautiful Quetzaltenango (Xela), and help in projects aimed at lifting women out of poverty through education and jobs training.
Anyone who has ever visited India will surely tell you there is no other place like it. You could cer-tainly spend months in India and just scratch the surface of this complex and incredible culture, but a short term overseas volunteer placement will give you a delicious taste of all India has to offer. India is growing economically, and in desperate need of medical volunteers to help staff their in-creasing number of hospitals and medical facilities. Whether you have a health background or not, your help is needed.
If you are a lover of nature and enthusiastic in working to protect and conserve it, join IFRE in Ec-uador for your short term volunteer project . If you answered yes to this question, working in a conservation project on a remote island with an incredible landscape and unique marine life probably sounds pretty amazing. Join us in Ecuador to protect the local bio-diversity and ecosystem of the Galapagos Islands.
China is a country that will surely change your world-view, and what better way to experience it than by serving rural communities in need? Join IFRE to teach English to impoverished children in rural communities, most of whom are children of Chinese farmers. You will build lasting connec-tions and positively impact the lives of many.
Costa Rica is a country not to be missed, especially if you love nature, outdoor adventure, and pic-turesque beaches. Join us in Costa Rica for your short term volunteer placement , and help a team of dedicated professionals working to save endangered sea turtles. Assist with beach surveillance and egg collection, and enjoy the pristine beaches of Costa Rica in your free time.
If you want an active short term volunteer vacation , this Kenyan project is for you. As a volunteer, you will utilise (and/or learn) skills in construction, community leadership, and conservation. This project is in the beautiful Maasai Region of Kenya, and focuses on improving local infrastructure and community development. Come and offer your help in constructing community buildings, schools, hospitals, and more.
Amidst Brazil's rich cultural traditions, vibrant and open people, and picture perfect beaches, exists extreme poverty of the countries' infamous favela neighborhoods. In your short term volunteer pro-ject i n Brazil, you will help women living in such poverty, by helping teach them to sew, design sandals, paint, make candles, and more. You will also simply give share with them your hope, love, and company.
Cambodia is exquisitely beautiful, and exceptionally poor. Due largely to the countries' war-torn past, over the past 10 years, many NGO's have been established to address the social problems fac-ing Cambodians, particularly those living in rural areas. As a short term volunteer in Cambodia with IFRE, you will help on the grassroots level to assist local organizations in every way imaginable. You are sure to have a varied and meaningful volunteer experience.