The best and most affordable IFRE Youth Summer Volunteering projects
Experience a unique blend of summer Volunteer, Cultural Immersion, and Exploration in Asia, Africa, and Latin America
Have an empowering work experience abroad

Give your time to a cause that you are passionate about

Explore a wide range of volunteering projects from all over the world

Join a life changing hands-on international volunteering project for a week

Take action and make your short-term volunteering dreams a reality... today!

Join the most affordable programs starting at $140 and trusted by over 22,000 since 2006
Summer Youth Volunteer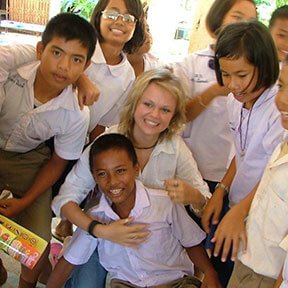 Are you looking for meaningful summer volunteer opportunities which consist of cultural immersion, volunteer service project, and travel?
Please join IFRE's summer volunteer program in Nepal, India, Thailand, Kenya, Ghana, Tanzania, Peru, and Costa Rica.
In IFRE's 4-week summer volunteer program, not only will you serve the poor children and communities but you will also get an amazing opportunity to explore some of the major summer volunteer abroad destinations.
Get Your Free eBook NOW!
Complete The Form Below To Receive Your FREE Volunteer eBook.