Best Budget Physical Therapy Volunteer Abroad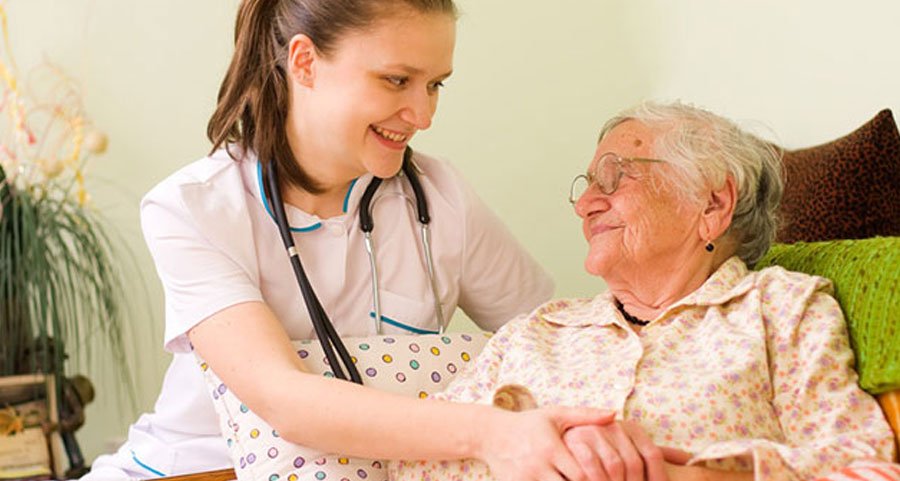 Are you an aspiring therapist looking for meaningful volunteer opportunities abroad? Would you like to make better use of your physical therapy training by helping people in remote parts of foreign countries? If so, then IFRE is the perfect place for you to begin.
The organization has been carrying out the most affordable health and physical therapy volunteer abroad projects for over 20,000 satisfied participants since 2006. IFRE's physical therapy volunteering opportunities will provide you an exposure to therapies in a global context.  This will allow you to gain a hands-on experience in the health sector. In the course of this program, you will work alongside local physical therapists to provide care for patients in rehabilitation centers and to children with disabilities.
If you want to consider additional volunteering opportunities in other parts of the world, then check out other IFRE's fascinating programs overseas for more information.
Benefits of volunteering /physical therapy volunteer abroad
For a medical student, working therapist, or aspiring medical practitioner there isn't a better opportunity than the Physical therapy volunteering project overseas. There are plenty of benefits to reap out of this program, some of which are pointed down below:
Gain hands-on-experience: To become a well-known therapist, you need practice. By volunteering in the physical therapy projects abroad, you gain on-the-field experience in a number of challenging medical situations.
Work with experts: Physical therapy volunteer opportunities give you a chance to work with local professionals in the country of your choice and learn directly from them by observing diagnosis and treatments.
Apply your knowledge: Through this program, you can practice and use what you have learnt in school and use it in a real-life healthcare setting.
Enhance your resume: Voluntary work will look exceptional on your résumé or CV, setting you apart from other candidates.
Learn additional skills: While volunteering in Physical Therapy works overseas, it is quite likely that you will start to pick up new languages. You will also improve upon your communication skills with patients, learn to be more empathetic, and learn to keep records, manage events, and perform administrative tasks.
IFRE Best Budget Physical Therapy Volunteer Abroad Opportunities
People in rural areas cannot afford to come to the cities for physical treatments. They do not have access to basic health care and often have to suffer from minor curable diseases and infections. Likewise, many hospitals in the remote parts of Peru are very poorly resourced with underpaid staffs. The volunteer medical project in Peru needs dedicated professionals and medical workers to try and improve the health conditions in the country.
Your medical expertise and mastery over the Spanish language will influence the kind of work that you may be asked to do. Nevertheless, some of the common duties are related towards giving out vaccinations and immunizations, assisting with the suturing and dressing of wounds, acting as an assistant to nurses and doctors, maintaining patient and medical records, and last but not the least, measuring temperature, height, weight and blood pressure.
Since you will be working with local Peruvians, you need to have an intermediate understanding of Spanish. If not, then it's compulsory that you enroll in IFRE's Spanish language class. Work experience is not required to participate in this physical therapy volunteer opportunity in Peru, but you do need to have a medical background.
The volunteer medical work in Peru is located in the city of Cusco, but a mobile clinic is also in place for people who cannot afford a trip to the city. Your accommodation is arranged at a host family's home, about 20 minutes away from the project site.
Cambodia has made tremendous improvements in health care over the years. However, there are still many people who cannot afford medical care. Even the most treatable diseases result in deaths. To mitigate this problem the medical volunteer project in Cambodia is in need of capable volunteers with medical backgrounds.
By enrolling in this program, you will work on hygiene education, malaria prevention, implementation of clean drinking water in rural areas and sanitation. In addition to this, you are supposed to conduct physical therapy and rehabilitation, carry out administrative tasks, perform basic first aid, provide assistance in emergency rooms, and distribute medicines. These are just some of the common duties in the medical volunteer program in Cambodia. The amount of work given to you depends upon your medical expertise and qualifications.
This volunteer opportunity in Cambodia does not require any experience. It is open to students, professionals, and retirees who are working or have worked in the field of health care. The schedule includes shifts of four to five hours per day in the mornings and afternoons.
An elderly centre in Costa Rica that houses a demographic aged 65 and above is running on tight government funding. The budget is insufficient to administer the institution smoothly and to retain its personnel. Consequently, these institutes are understaffed and poorly resourced. They are in dire need of extra assistance and donations. Therefore, your help in this elderly volunteer work in Costa Rica is more than welcome. Your support as a volunteer will be of great motivation and it will give hope and joy to these senior citizens.
Your responsibilities in Costa Rica's elderly volunteer project vary depending on your knowledge and experience in healthcare and working with the elderly. Nonetheless, common tasks include assisting the nursing staff and caretakers with medicine distribution, maintenance, and playing games and sharing stories with the senior citizens.
There aren't any qualifications required to be able to participate in this volunteer elderly program at Costa Rica. However, knowing Spanish is recommended. If you cannot speak Spanish, then you can join IFRE's Spanish Language course.
The rise in the economic sector of Ghana has improved the quality of life of the local individuals to some degree. But there still are 92 % of families without any access to sanitary and medical facilities. The country is plagued by Malaria and HIV/AIDS and even treatable diseases claim the lives of many Ghanaians. The medical voluntary health project in Ghana aims to increase accessibility by improving the hospitals, maternity clinics, HIV/AIDS wards and all-medicine clinics in rural areas.
As a medical and healthcare volunteer in Ghana, you will work in a busy hospital, clinic, or a health center and observe the diagnosis and treatments of patients by acting as assistant to the doctors and nurses. No surgical activities or major examinations will be handed out to you. Instead, the volunteers will carry out routine activities such as changing bandages, taking blood pressure and blood samples, distributing medicines, weighing patients, and so on. Other duties will be specified in the project itself based on your experience, certifications, and qualifications.
Participants must have a medical background or should at least be preparing for medical school in order to sign up for the volunteer healthcare opportunity in Ghana. Those without any background in health sector whatsoever can also apply, but they will only be allowed to carry out assignments related to administrative works in the clinics.
Many underprivileged communities receive little health assistance and substandard treatments. People in such areas lack awareness of basic prevention methods, medications, sanitation, and hygiene. As a result of this, even a common curable disease like diarrhea can be lethal. You can be a part of the team volunteering in the Costa Rica Healthcare Project and bring medical relief to the people.
In the healthcare volunteer program in Costa Rica, you will be placed in local clinics, or hospitals and assist with general check-ups and examination of patients. Other general tasks include taking basic signs like blood pressure, temperature, weight, etc.; accompanying nurses and doctors to visit houses in the poorest communities to perform checkups, and distributing and sorting medicines, among others. Additionally, the volunteers also help to design and perform cooking, horticulture, art, music and knitting activities for patients.
You will work for about three to four hours a day, five days a week. This healthcare volunteer opportunity in Costa Rica is a wonderful program to help you gain valuable experience and knowledge in the medical field.
Children with special needs require extra assistance and care, which regular schools are unable to provide. Unfortunately, there is only one school in Barra de Navidad that caters to the needs of children with mental and physical disabilities. Despite being financially supported by the Mexican government, the school lacks enough resources to initiate new programs and retain the existing staff. As the only option for special kids, the school in Barra de Navidad is in constant need of assistance. By volunteering in the special education project in Mexico you can offer a helping hand and work alongside healthcare professionals to provide adequate support to children.
The voluntary special education program in Mexico has a lot of different duties for you to perform, some of which involve assisting local teachers and helping therapists in classrooms and workshops. You will also be responsible to organize extracurricular activities such as games, and art, dance, and music activities, among others. Many children in the school suffer from Down syndrome, autism, cerebral palsy, and deafness, so if you are a therapist, you can get involved in specialized services such as speech therapy, and physical and psychological healing.
A basic level of Spanish is required. Other than that, there is no previous work experience needed to apply for the special education volunteer program in Mexico. The working hours for the project are from 2:00 p.m. to 6:00 p.m., but you are expected to fill in additional hours if need be. Therefore, you need to be flexible with your time.
Children with disabilities are one of the most marginalized groups not just in Argentina but all around the world. These children are less likely to attend schools and have access to medical services. The regular schools close their doors and turn their backs on these kids. And the few special schools are either understaffed or poorly funded. The volunteer program in Argentina for disabled children and teens intends to help them to grow healthily by giving them education and protecting them from harm.
Through this project, you will be working in providing education, occupational training, therapy, recreation and extra-curricular services to the children. Along with this, you will also be actively engaged in event management, administration, and fundraising. To be able to participate in the program, you must be above the age of 18 and you should have a basic level of Spanish.
Volunteers at the Disabled Children Program in Argentina generally work for around four to six hours per day. The accommodation is arranged at either a hostel or with host families. Your job is located in the city of Cordoba.
Apart from the physical therapy volunteer abroad projects, IFRE has other selection of volunteer programs overseas. For more similar programs you can check out IFRE's Pre-med Volunteer abroad, Physician Assistant Volunteer Abroad program, Public Health Volunteer abroad, and Nursing Volunteer Opportunities abroad. If you want to explore more options regarding these programs or to indulge in other types of projects unrelated to health and medicine, then feel free to contact IFRE