Orphanage Project
>
>
>
Mexico Children's Home
Mexico Children's Home
Volunteer to help the children of Mexico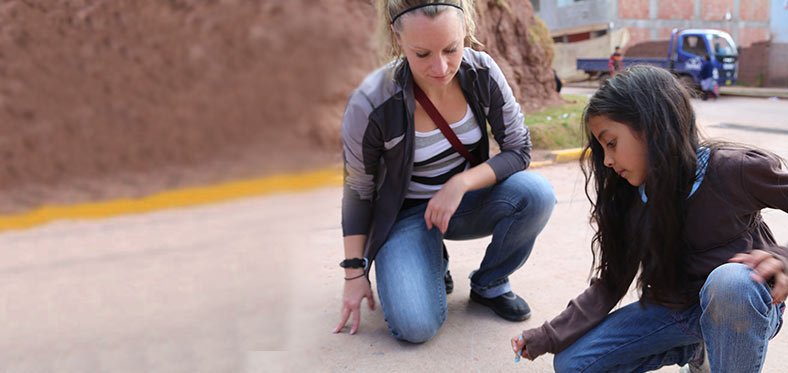 Give back to deserving children

Coordinate educational and extracurricular activities for the orphans

Become immersed in the culture of Mexico

Volunteer safely & affordably
Project Summary
The children's home in Bucerias provides a safe refuge for children who have either lost their parents, or have been taken away from them for one of several reasons, such as abuse or lack of economic resources needed to care for them properly. The children here are cared for by a dedicated team of local staff and volunteers who must raise enough money to continue offering this lifeline.
The children are able to attend regular schools during the afternoon, allowing them to benefit from the general education system. In the mornings, the children have the support of the staff to complete their homework, as well as taking part in a series of other sessions such as sport, music, computing and English language. During holidays, the children are placed with family members or other local families who can provide them with a safe place for a short period. As a volunteer in the project, you will work with these children to give them love, care and teach them the skills to succeed in future.
Skills/Qualifications Needed
Volunteers on this placement are not required to have any qualifications, but a basic level of Spanish will facilitate interaction with the staff and children. You can also enroll in our Spanish class while volunteering. This is a great placement for people interested in working with children, as well as anyone thinking of a career in childcare or education.
Volunteer Responsibilities
Volunteers on this placement are involved in many of the activities with the children, including music, sport, computing, English lessons and dance; always working in conjunction with the staff. Any special skills that can be offered by volunteers may also be integrated into the timetable, such as dance or arts. These activities take place during the mornings. During the afternoons, volunteers are sometimes involved in general activities such as organizing clothing that has been donated, tidying the home and planning classes with the staff.
Food and accommodation
Volunteers are placed with host families in the town of Bucerias. Host families are carefully selected in order to provide comfortable accommodations and the three daily meals for volunteers. Staying with a host family is a great way to experience the local way of life and improve Spanish skills.
FAQ
Please provide a typical day schedule for this project

A typical day for volunteers assigned to this project starts at 10 am. In the mornings, the home tends to be quieter, as many of the children are at school. During this time, volunteers can play with the younger children who are not at school, sometimes taking them out to the nearby town square on their bikes. During this time, volunteers can help with general housekeeping tasks such as tidying or folding laundry. At around midday the children are back from school, and volunteers help to supervise mealtimes. In the afternoon, volunteers spend time with the children, and are welcome to suggest their own activities, such as arts and crafts or English classes. In the afternoon, the children also have assigned sessions when they do their homework under the supervision of a tutor, and volunteers may be asked to assist with this. There are also sometimes activities outside of the home, such as yoga or sports classes, which the volunteers may participate in to help supervise the children.

What type of accommodations do we get at the orphanage project?

When volunteering at the children's home, volunteers stay with a local family. We have different host families here, so we can't give specific details until the placement has been finalized, but volunteers can expect to have their own room, and to be provided 3 meals a day from their host family (a packed lunch to take with them to the home). Some may be families with young children, while others have grown up children who may be at university etc. We also have some one-person household hosts. Details of the specific host family are provided to volunteers no later than 1 week prior to the start of the project.

How far is the project from the accommodation? How do I commute daily?

The project is about 5-10 minutes on the bus then a ten-minute walk from the bus stop. Volunteers usually take the bus.

Could you please send me the contact details of the host family and the project?

Your local coordinator will take you directly to the host family from the airport if you have requested airport pickup. In many cases, we are able to put volunteers and host families in contact via email prior to them arriving so that they can get to know each other a little although this is not always possible.

How many children are in the children's home and what are their ages?

There are about 24 children in the children's home currently. Ages range from 1-13 years.

What are the day-to-day activities in the orphanage project? What I actually do?

Volunteers can teach English, computer skills, play with the children, work with socialization of the children, assist in household duties, listen, read with the children or just have fun with them. Volunteers are free to teach and bring information on subjects they may like and/or share about their home country. The home encourages art, crafts, music, dance and drama for the children. You are free to teach/share in any of these areas as appropriate to age. You may also accompany the children to their activities outside of the home, such as to yoga or sports activities. There will be different activities based on the age of the girls, their school hours vary.

How many hours a day do we work in the orphanage?

You work Monday – Friday at the orphanage from 10-5. There is flexibility with this schedule, for example if volunteers wanted to start and finish later.

Is orphanage available all-round the year? If not, when does it close for how long?

The home is open all year round. However, please be aware that during holidays such as Christmas and Easter, many of the children go to stay with family so there is a lot less work available during these periods.

School Holidays in Mexico are:

Easter:

–

24th March – 6th April

Summer

–

4th July – 16th/17th September

Christmas

–

20th December – 6th January

Any important information you want to share about this project.

Volunteers should be compassionate and enjoy working with children in this project with knowledge of the Spanish language to allow for communication with the children and staff of the orphanage