101 Reasons to Drop Everything and Volunteer Abroad
Struggling through life's ongoing challenges and looking for a real escape? Undeniably, you want a break. Why not make this break meaningful? Let go of your worries by choosing a valuable task: volunteer abroad!
Though many of us consider volunteering abroad as a thought-provoking activity, only a few of us actually delve into social issues and create a real impact on others' lives. However, here's something interesting: contributing your volunteering efforts in your preferred volunteer destination benefits you in unexpected ways. 
These 101 reasons to volunteer abroad will prove this well:
Are You Planning to Volunteer abroad?
Looking for safe, reputed, and affordable volunteer program ?
1. You Are Young, Limitless, and Unstoppable. It's Easier to Stay Up and Volunteer Abroad
At this young age, who cares if you are staying awake till 5 am and practicing what you love the most? If you are a people person, then we can bet nothing can excite you more than spreading smiles on others' faces as a volunteer.
2. You Have Nothing to Lose. So Gain Everything By Volunteering Abroad
You don't have a million dollars to spend in a world tour. So what?! Volunteering in places such as Nepal and Costa Rica just requires a bit of your pocket money. And the gains? You'll get a chance to experience the enchanting beauty of various volunteer destinations.
3. You Have the Best Chance to Get Inspired By Others As a Volunteer
This is for the first-timers: you'll feel that volunteer work is taking you beyond your own comfort zone as everything about volunteering abroad is so new to you. However, your fellow-volunteers will be traveling with you too. Learning from their valuable experiences is definitely worth it.  
4. You Will Become a Better Person With a Sense of Empathy
Though you are miles away from your country, the distance is worthwhile as you will realize how lucky you are to have all things others (living in India, Kenya, and other poor countries) always wished they could have. This sense of empathy will indicate how life-changing experience it is to volunteer abroad.
5. You Will Gather Exceptional Stories from Around Different Volunteer Destinations
Volunteering is a true legacy because volunteer abroad destinations present you unique stories to gather and share. So, when you reach your retirement age, you will have a lot to narrate to your grandchildren. Who knows if they happen to be great volunteers in future?! Definitely, the credit will be yours.
6. You Will Meet Amazing People Who Will Help You Explore Their Own Country
You'll find host families who are not only nice and friendly but also helpful. They will always be ready to guide you about their own country even if you are a volunteer. For instance, the next time you visit Costa Rica, you'll be confident enough to ask them about the best beaches of this lovely place!
7. Your Will Get the Opportunity to Taste New Flavors of the World as a Volunteer
Have you ever tried cape malay vegetable curry from South Africa? Or daal-bhat from Nepal? We bet you haven't! But you'll get to taste all these mouth-watering foods and many other delicious treats while you are on your journey as a volunteer.
8. You will Be Able to Clear Your Mind and Escape from the Cluttered Thoughts While Volunteering Abroad Peacefully
Even extroverts need peaceful days of solitude to keep themselves away from the daily distractions, work deadlines, and negative thoughts. Volunteering abroad to help a group of strangers is a perfect way to untangle yourself from the worries of your life.
9. You Will Never Get Bored of Exploring New Horizons and Would Want to Volunteer More
Many of us have traveled to numerous places of the world. But will this satiate your wanderlust? As a volunteer, you'll not only be able to give back to the community by participating in medical care centers, orphanages, old homes, or schools but also explore the places you never knew existed!
10. You Will Be Able to Look at Things from a Fresh Perspective as a Volunteer
Your language is wonderful – Have you ever given it a thought? Probably, no! However, you'll learn a lot of words of a new language as a volunteer. This is an accomplishment. Interestingly, you'll start missing your own language too. You'll begin to appreciate your own language with a new perspective on it.
Are You Planning to Volunteer abroad?
Looking for safe, reputed, and affordable volunteer program ?
11. You Will Bring Back an Entirely New You – An Experienced Volunteer!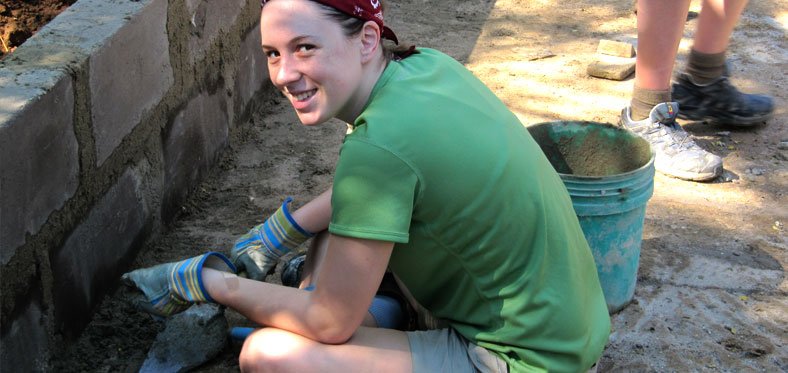 When you head towards a new journey as a volunteer, you are leaving behind all your daily activities. This break will renew your sense of self-awareness and will help you explore your inner talent of lending a helping hand to people who deserve your efforts the most.
12. You Will Learn How to Overcome Fears And Gain Strength By Volunteering With Strong People
Volunteering abroad is an adventure in itself. Each volunteer destination has a lot to offer; the smooth road as well as some rocky situations. So, if you face situations that are beyond your comfort zone, you will eventually overcome your fears while becoming stronger.
13. You Will Explore New Trends By Volunteering Abroad and Introduce Those to Your Country
Are you a trend setter in your family? If yes, then volunteering in developing countries such as Kenya will let you bring its exotic food trends to your own country. Besides food, there are many things to share with them about the lovely people you volunteered for in Kenya.
14. You Will Fall In Love With Everything That Is New To You As A Volunteer
Undoubtedly, you will be able to explore new things only when you happen to disconnect yourself from your country for a specific time period. As you go out and seek new things as a volunteer, you will simply love sitting in a local café in Costa Rica and enjoy the breeze. What a peaceful journey!
15. You Will Learn to Appreciate the Happiness in Those Little Moments You Lived While Volunteering Abroad
You will get the opportunity to observe that the people in developing countries actually know the art of enjoying the present moment, regardless of financial resources. As a volunteer, you will learn how simple it is to live the moment and to stay happy by enjoying the little pleasures of life. 
16. You Will Learn a Foreign Language from Other Volunteers Without Any Difficulty
 A host family is speaking in a foreign language. What will you do if you don't even know the language? When you come across situations that require you to navigate transportation systems and foreign languages, you will explore more about your own capability of learning a new language.
17. You Can Add Your 'Volunteered Abroad' Experience in Your Resume
Always remember that your resume is a highly useful tool you can use to get a desirable job. Adding your volunteering experience in your resume will help you stand out from all other job applicants. Who knows you might get a job based on your experience of volunteering abroad!   
18. You Will Get the Best Chance to Disconnect With All Stressful Situations of Your Life While Volunteering Abroad
Whether your boss is ruining your weekends or you are simply stressed out due to everyday life stresses, volunteering abroad will help you leave your worries behind and look forward to a place you have never been to. When you come back home, you will feel relaxed and refreshed. 
19. You Have Less Time But Too Many Places to Visit As a Volunteer Since Volunteer Projects Are Endless
Do you like to teach English to the children of India? Or are you excited to provide animal care in Peru? Whichever option you choose, you will love to contribute in your preferred volunteer project. Even in limited time, you will definitely want to participate in more volunteer projects.
20. You Will Enrich the Quality of Your Life By Trying Something New As a Volunteer (Such As Mountain Climbing With the Locals)
It may be that you have never tried mountain climbing before even if you are passionate to do so. But if you volunteer in mountainous regions such as South Africa, you can avail the golden opportunity to enjoy climbing the mountains with your fellow volunteers.
Are You Planning to Volunteer abroad?
Looking for safe, reputed, and affordable volunteer program ?
21. You Will Explore What Community Life Looks Like in Reality. This Is Achievable Only if You Volunteer Abroad
While volunteering in a developing country, you will enjoy interacting with the locals of the volunteer destination and discover more about community life. Besides this, you will learn how they value life and how you should value your own life!  
22. You Will Get to Know an Entirely Different Culture By Spending Time As a Dedicated Volunteer
No matter which volunteer destination you select, you will notice that each country offers cultural diversity in terms of attractions to visit, classes, food, random experiences, people, and their interactions with each other. You will feel that exploring a culture is so much fun.
23. Your Passport Volunteers for You While You Volunteer for Others! You Will Always Enjoy a Competitive Edge With Numerous Volunteer Destinations Stamped on Your Passport
As an experienced volunteer, you will comprehend that the less fortunate people across the globe really need your support. This way, you will want to volunteer more till your passport is full of stamps of different volunteer destinations. This is a definite plus for your future travel plans.
24. You Will Enjoy Double Benefits: Being a Volunteer and Acting Like a Tourist at the Same Time
Though you will be providing assistance to the host family as a volunteer, you will always be welcome to explore the sights and sounds of the chosen volunteer destination as a tourist.
25. You Will Accomplish Your Own Mission to See What Makes Others Excited
If you are curious about what makes others happier and more optimistic about life, then you will be able to figure this out well by volunteering abroad.
26. You Know That Wanderlust Never Ends So Volunteering Abroad Is a Great Option to Quench This Thirst
Volunteering at your chosen destination gives you double benefits: you give back to the community while utilizing your spare time to explore the hidden beauty of the place you had never visited before. Isn't this wanderlust exciting?
27. You Will Feel Stronger By Packing Up and Leaving Your Place to Help Someone Else As a Friendly Volunteer
Not everyone has the courage to leave everything behind to help people who don't even know you. This friendly gesture will enable you to motivate others towards becoming volunteers.
28. You Will Explore Your Own Limitless Potential When You Try to Adjust to a New Environment As a Complete Stranger While Volunteering Abroad
Stepping out of your comfort zone will unlock your own potential of accessing the solutions to various challenges. Definitely, only a dedicated volunteer can do this!
29. You Never Know When and Where You Are Introduced to the Best Surprises of Your Life As a Volunteer
Your volunteering experience can unfold great surprises. It may be that people living miles away from you are exactly like you. Perhaps, when you communicate, you share the same thoughts. Who knows?!
30. You Will Become an All Rounder Because You Will Learn How to Do Many Things for the First Time in Your Life While Carrying Out Voluntary Tasks
Packing, unpacking, communicating to a group of strangers, staying with your fellow-volunteers, mixing well with the host family – all these activities will further sharpen your personality.
31. You Will Have to Plan Before You Leave for Volunteering Abroad. So You'll Feel More Organized And Creative!
When you prepare all your belongings prior to your volunteering experience, you are actually learning how to be better at organizing things without procrastinating.
32. You Will Realize That You Have Become More Flexible and Patient While Volunteering from One Destination to the Other
Volunteering abroad requires a bit of patience and a lot of passion. Once you figure out how charming and thought-provoking it is to volunteer in a developing country, you will want to extend your duration.
33. You Will Explore Your Own Self When You Reach Your Volunteer Destination: Feeling More Adventurous and Spontaneous!
Every destination offers a unique charisma to its volunteers. Upon your arrival, you will come across various adventures and interesting happenings.
34. You Will Happen to Visit Those Places You Would Never Have Imagined to Visit Before and This Can Be Possible Only If You Choose to Volunteer Abroad
As you reach your chosen volunteer destination like Thailand or any other, looking at your footsteps will give you an unbelievable feeling. This simply sounds like an accomplished mission.
35. You Will See the Sunset from an Entirely Different Place With Your Fellow Volunteers
Being with other volunteers and sharing a similar volunteering goal entices everyone. And seeing the sunset with your companions is a moment worth cherishing.
36. You Will Be Served With Food That Is Grown and Harvested in a Volunteer Destination. This Will Be a Real Treat for Your Taste Buds
Even though you have tasted some foods in your own country, you will notice the slight difference in the taste of meals grown, harvested, and prepared in the volunteer destination.

37. You Will Get a Memorable Exposure to the Thrilling Wildlife Throughout Your Volunteering Experience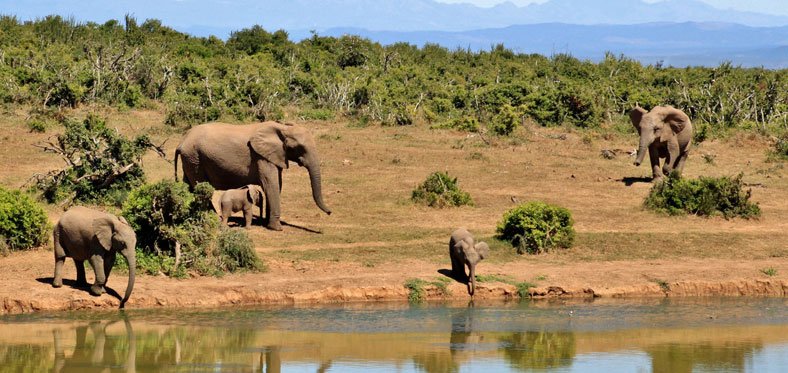 Have you ever experienced the wildlife in Tanzania? Undoubtedly, the breed of leopards, buffalos, and rhinos are quite different from the ones in your home country. To find this out, you need to volunteer in Tanzania.  
38. You Will See and Smell Exotic Flowers You Didn't Even Know Existed!
Antigonon, Lantana, Fuchsia, Bromeliad – these are names of flowers most of us haven't even heard of. However, volunteering in countries such as Cambodia will give you a true opportunity to view and smell such beautiful flowers.
39. You Will Be Teaching Practical Math Skills to the Local Children As a Volunteer. This Will Sharpen Your Cognitive Skills Further
When you come back home, you'll realize that you have unconsciously learnt teaching skills. This, way, you can apply for a teaching job at any good school and earn handsome money.
40. You Will Be Exposed to a Self-Analysis Challenge While Volunteering Abroad and Will Learn New Things about Yourself
If you happen to volunteer in China, you will gradually learn a few words of the country's language and will figure out how good your adaptive skills actually are.
Are You Planning to Volunteer abroad?
Looking for safe, reputed, and affordable volunteer program ?
41. You Will Realize That There Is More Than a Single Way to Communicate and Bond With Others As a Volunteer
Even if you are not able to understand a single word of the host family, their friendliness will teach you that their smile is just another way to bond with you.
42. You Will Gather Some Unforgettable Memories By Volunteering Abroad
If you volunteer in Peru, you will love to capture some of the most breathtaking views of this lovely country. So, when you feel lonely, you can relive these memories.
43. You Will Come Across Wonderful People In the Volunteer Destination Whose Kind Perspectives Will Change Your Life Forever
You know that you will be different from the people who are dwelling in a volunteer country already. However, they will help you out throughout your volunteering experience.
44. You Will Make True Friends With Your Fellow Volunteers and You Can Send Them Postcards and Sentimental Letters Whenever You Miss Them
Volunteering abroad is a worthwhile journey. But the best thing about it is that you will make friends for your entire life. There is no need to lose contact even when you come back home.  
45. You Will Appreciate That Holidays Are Worth Celebrating and Will Do the Same Once You Come Back After Gaining Your Volunteering Experience
Staying away from your homeland will benefit you in numerous reasons. For instance, you will start valuing your blessings and will love to celebrate your successes once you come back.
46. You Will Understand That Accepting and Presenting Gifts Is a Great Thing to Do Even If You Are a Volunteer
Wouldn't you love to spread a smile on a child's face if you volunteer in Combodia? While teaching English to your little students, you will have a chance to make them happy by giving them gifts.
47. You Will Learn How to Cook Even If You Didn't Know Cooking Before Leaving Your Place As a Volunteer
Perhaps, there will be situations in which camping will enhance your volunteering experience. You can make the most of it by trying out things on your own, such as by preparing your meals.
48. You Will Be Able to Share Your Learnt Skills and Expertise As a Volunteer With Your Loved Ones
There is always so much to share with your loved ones. So, if you volunteer in Ghana, carrying out an orphanage project will help you spread your knowledge about caring for orphans to others.
49. You Will Be Surprised to Know That One of Your Friends Has Been to the Same Volunteer Destination. This Will Create a Deeper Bonding Between You Two
You are never alone when you unexpectedly find out that your friend has been to the same place. This self-accomplishment doubles as you both share some mutual experiences.  
50. You Will Learn How to Be Comfortable and Enjoy Your Volunteering Experience Even If It Is a Bit Challenging
It's good to remember that you will be traveling with other volunteers. Therefore, coming across difficult situations is not only fun, it is a unique way to prove your own volunteering skills.
51. You Will Know Which Volunteer Destination Is Your Most Favorite. In Your Next Holidays, You Will Love to Revisit the Same Lovely Place
Whether you volunteer in Costa Rica or Mexico, you will have limited time to explore the country. However, you can be unstoppable and go again if you want to enjoy a volunteer destination more.
52. You Will Feel That It's Worth Living If You Can Contribute Into the Lives of Other People By Volunteering Abroad
Someone needs YOUR support – Isn't it a remarkable feeling? You will only be able to feel the true spirit of volunteering abroad when you finally decide to step out and become a volunteer.
53. You Will Tell Others That a Volunteer Destination Is Awe-Inspiring Until You Actually See It
If you are an experienced volunteer, you will feel a stronger desire to persuade your family and friends to serve the humanity across the globe.
54. You Will Be Able to Explain Your Volunteering Experience to Your Family and Friends Only If You Have Been a Part of This Good Cause
Once you have got the experience of volunteering abroad, you have got that influence required to inspire others. They will start believing in your volunteer activities and would want to volunteer too. 
55. You Will Meet Interesting People Who Are Not Even the Part of a Volunteer Program
Every person is different and there is something to learn from everyone. As a volunteer, you will get the exposure to meet people with extraordinary skills.
56. You Will Explore Numerous Other Cultures When You Are Still on Your Way to a Volunteer Destination
Volunteering is a journey in its entirety. What proves this well is the fact that you will discover a lot of cultures on your way to your volunteer destination. This will surely be amazing.
57. You Will See Beautiful Sceneries on Your Way Back Home After Your Volunteering Experience
Volunteered? You have done your part. Now, you are all set to treat your eyes with some refreshing beauty of trees, mountains, beaches, or birds!
58. You Will Love the Currency Differences While Going to the Local Shops As a Volunteer
If you like to collect currency notes across the globe, then choosing a different country every time you volunteer has a unique charm. So, you can continue this hobby even while volunteering.
59. You Will Share a Strong Bond If You Volunteer Along With a Family Member
Planning to take your sibling along? It's a good idea. Whichever volunteer project you choose, you will enjoy this moral support. Plus, you can take out your camera and capture photos together.
60. You Will Unexpectedly See Shopping Places in Metropolitan Volunteer Areas and Will Love to Buy Something for the Less-Fortunate Children
If you volunteer in India, you will notice that a lot of street children need your financial support. How about buying goody bags for them and spreading a smile on their face this way?
Are You Planning to Volunteer abroad?
Looking for safe, reputed, and affordable volunteer program ?
61. You Will Flare Up Your Passion Towards Giving Back to the Community Which Can Be Possible If You Volunteer Abroad
Having a thirst to benefit others is a charismatic trait and not everyone is blessed with this quality. If you are passionate to give back to the society at large, then you can choose a volunteer project.
62. You Will Find a True Reason to Engage Your Mind Out from a Boring Routine By Finding a Meaning in Volunteering for Others Who Need You
If spending your spare time productively is all you are looking for, then why not utilize your precious days in changing someone's life to the better?
63. You Will Fulfill Your Personal Dreams That Could Only Be Achievable In a Specific Volunteer Destination
Every volunteer destination has something valuable to offer to its volunteers. If you are striving to begin your career in United Kingdom, you can do so by becoming a volunteer first.
64. You Will Realize That Life Is Too Short to Make Excuses and Volunteering Abroad Is the Perfect Break to Avail
When the volunteering opportunity is here for you, it is good to ignore the excuses your mind is making and head to your favorite volunteer destination.
65. You Will Learn to Say 'No' to Over-Thinking and Uncertainty Regarding Volunteering Abroad
Leaving your own country is not easy. Your mind may say 'No' but your heart says, 'Yes.' However, once you have been a volunteer, uncertainty will never hurt you.
66. You Will Feel That Other People Are Volunteering Abroad Too and You Can Join Them to Share Your Great Experiences With Them
You will never get a chance to feel lonely as you will notice that others are in your volunteer team too. This surely is the real moral support.
67. You Will Be Able to Test Your Friendship With Your Volunteering Partner
An ideal way to judge anyone is by knowing them during a journey. Though your volunteering partner will be with you, you will be able to assess their friendship in detail.
68. You Will Feel That Volunteering Abroad Is Way Better Than Doing Nothing in Your Vacations
Don't forget that choosing a volunteer project and participating in it is worth it as compared to sitting idle during your vacations.
69. You Will Love to Spread the Word about Volunteering Abroad While Encouraging Others to Make a Difference In Others' Lives
The positive vibes you will spread among others will help them realize that they should also make a difference into someone's life.
70. You Will Do Yourself a Favor By Getting Away from the Hustle and Bustle of Life By Becoming a Volunteer in a Peaceful Environment
Who wouldn't love to disconnect with this demanding world for a few days? To volunteer abroad, you can head to Lake Manyara in Tanzania and experience the wildlife.
71. You Will Comprehend How to Help Others in Coping Up With Problems You Have Faced Earlier in Your Life
If you love to overcome certain challenges throughout your volunteering experience, you are well-prepared to guide others well.
72. You Will Gain Knowledge from Experiencing the History of a Volunteer Destination and Its People from a Close Perspective. You Can Never Know All This from Educational Books
Have you ever studied about Maasai Mara Game Reserve in your text books? Probably, no! But you'll be able to learn a lot more about rare places and people by volunteering abroad.
73. You Will Be Able to Follow Your Heart And Help Those Who Truly Need Your Support. This Will Be Voluntarily And Worth Appreciating
It's a great feeling to help the needy. You can achieve this inner happiness by volunteering in an orphanage project in Ghana.
74. You Will Become an Expert in Terms of Finding Great Deals Related to Your Accommodation, Food, and Transportation As a Volunteer
Travelling gives you a chance to explore your own creative skills. Making calculated decisions related to what to eat, where to stay, and how to reach your volunteer destination is an adventure on its own.
75. You Will Be Free to Choose the Volunteer Program You Like the Most
Contributing in an orphanage, teaching English, participating in wildlife conservation - there are a myriad of options to choose from. Which one attracts you the most? The decision is yours!
76. You Will Gain Sufficient Knowledge from Your First Volunteering Experience and Will Be Able to Plan Your Next Trip According to Your Own Choice
If you are a first-timer, things seem challenging. However, if you have volunteered once, you'll be excited to pack your bag for your next thrilling volunteering trip.
77. You Will Pursue Happiness By Exploring All The Things That Make You Happy By Volunteering Abroad
As a volunteer, you'll love to teach English to the children of Cambodia. When they respond positively, you'll actually begin to believe in your own teaching skills!  
78. You Will Get an Exciting Opportunity to Advance Your Career By Showcasing Your Volunteering Skills
As you pursue your career, you'll always be required to prove your competency. Here, mentioning your volunteering skills is the key.
79. You Will Get Emotional and Moral Support from the People Who Believe That You Can Be a Great Volunteer
Great work never goes unnoticed. Your fellow-volunteers, host family, or even friends will always be there for you whenever you need their support as a volunteer.
80. You Will Start Believing in Your Present Rather Than in Your Future Because Volunteering Abroad Is All About Living Each Moment Preciously
Meeting diversified people throughout your volunteer program will help you realize that they cherish every moment of the present. This definitely is a great learning experience.
Are You Planning to Volunteer abroad?
Looking for safe, reputed, and affordable volunteer program ?
81. You Will Develop the Skills to Accept People During Your Volunteering Stay Who Are from Diversified Social Groups
We all are different. However, sometimes it becomes difficult to comprehend this. This is what volunteering opportunities are for: you'll be able to increase your tolerance positively.
82. You Will Feel Positive Energy and Will Be Able to Transform the Same to All Others Throughout Your Volunteering Experience
Doing good to others is what matters the most in your volunteer experience. If you are good to your fellow-volunteers and the host family, they'll be good to you too.
83. You Will Be Able to Make a Higher Impact on the Lifestyles of People in Specific Volunteer Destinations
Volunteering abroad can give you a chance to change someone's life for the better. You can even start off with little things. 
84. You Will Realize That You Have Become More Philanthropic As a Volunteer
Love for the humanity is innate. Likewise, volunteering in Nepal will help you practice as well as enhance your philanthropic skills.
85. You Will Feel Great After Knowing That a Specific Community Actually Needs You!
People in volunteer destinations such as, Sri Lanka, China, India, and Kenya are actually waiting for others to give them a helping hand. What if it's you they need the most? 
86. You Will Get a Chance to Actually Switch to a New Career That Involves All Volunteer Work But With a Pay
If you are a people person, then you should start considering volunteer work as a career. This way, you'll not only enjoy being around interesting people, you'll love to help them too.
87. You Will Be Relieved to Find Out That You Are the Reason Behind Someone's Smile
Isn't it a blessing to please all those who are less fortunate? Your volunteering efforts will make it worthwhile to ease others' lives.
88. You Will Sit Back, Relax, and Identify Your True Purpose In Life By Volunteering Abroad
We all want to earn money and there is nothing new about it. However, volunteering in a developing country is an activity full of achievements. As a volunteer, you will definitely find your true purpose.   
89. You Will Begin to Trust Others Without Experiencing Any Deception Because Volunteering Abroad Leads You to Know People More Closely
During your stay as a volunteer, you will observe that your fellow-volunteers share a same goal, i.e. to make a difference in others' lives. So, there is no chance that they will ever deceive you.
90. You Will Gather Some 'Real' Experiences As a Volunteer. Such Experiences Turn Into Unforgettable Stories of a Lifetime
You will come across people who will help you unconditionally even in severe conditions. This observation will enlighten your personality to become a better volunteer.
91. You Will Be Able to Give Something Bigger to the People Around You As a Volunteer, for Instance, Education or Medical Care
You have the treasure of knowledge and the best way to spread it is by volunteering in some deserving places such as, Brazil, Nepal, Mexico, etc.
92. You Will Get a Chance to Practice Your Favorite Hobby Even While Volunteering Abroad
You will never get bored of volunteering abroad as you can also indulge in hiking in the mountain ranges of South Africa once you are done with your volunteer work.
93. You Will Feel Healthier
After volunteering in a place that is quiet, peaceful, and away from the stressful environment of the city, you will actually feel purity in the air. Take a deep breath and feel the difference.
94. You Will Create a Deeper Understanding about Not Taking Things for Granted and Learn to Be Grateful for the Things You Have But Others Still Dream of
Your volunteering experience will teach you how lucky you have always been. This thought will make you a grateful person.
95. You Will Have the Freedom to Choose a Volunteer Project That Best Satisfies Your Desire to Give Back to the Community
Volunteering abroad provides you a lot of options to choose from. Without being imposed, you'll be able to choose a volunteer program that excites you the most.
96. You Will Love to Share Your Own Specialized Skill to Others. This Sense of Achievement Is Worth Cherishing Forever
Besides providing medical care to the people of Nepal, you can contribute further by strengthening their cooking skills.
97. You Will Get a Chance to Contribute Financially in Those Volunteer Projects That Matter to You the Most
The world is full of the poor. So, why not help the people of India get rid of poverty to an extent? Your financial help as a volunteer will always be remembered.
98. You Will Improve Your Retirement Years By Volunteering Abroad
If you have decided to volunteer abroad, then it's time to stop thinking about how to spend your retirement years. The charm of being a volunteer will add spark to your retirement.
99. You Will Learn to Reassess Your Priorities As a Volunteer
Being a volunteer is all about prioritizing those who need to the most. Whichever volunteer program you choose, you'll learn how to contribute in the best way possible.
100. You Will Become a Dependable Person Because of Your Volunteering Experience
Who doesn't trust an experienced volunteer? When people will approach you for help, you will love this new personality characteristic of yours.
101. You Will Learn How to Teach Patience to Others
Volunteer activities teach you how to act patiently. Once you have learnt this act of kindness, you'll be able to transform this same trait to those you love the most.
Certainly, these reasons are sufficient to make any passionate soul become a volunteer. But if you have volunteered abroad before, we are curious to know what drives you towards this remarkable journey of helping others. In the comments section, feel free to add your own reasons why you would want your loved ones to volunteer abroad. Who knows you'll succeed in persuading many other readers who do not even know you?!
Are You Planning to Volunteer abroad?
Looking for safe, reputed, and affordable volunteer program ?
Leave comments in the section below! If you would prefer to message us independently, our doors are open!
Leave a Comment:
Comments: