Street Children Project
Work With Street Children/Children At-Risk Project In Ecuador
Discover your humanitarian siding volunteering in Ecuador with street children!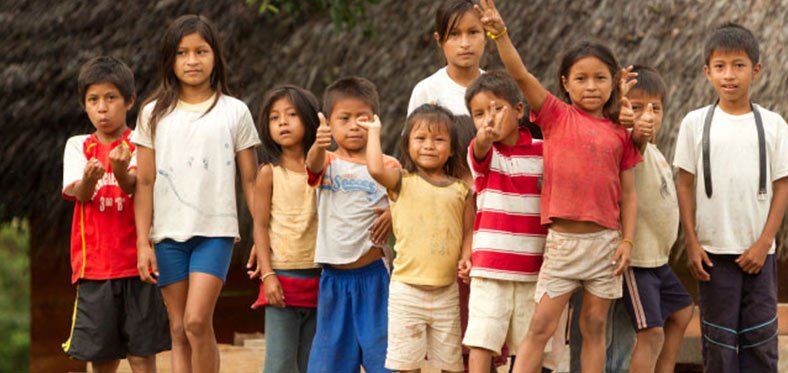 Provide guidance to the youth of Ecuador

Mentor children who may have no one

Have a positive impact on a young life

Volunteer abroad affordably & safely
Project Summary
Children are living on the streets of Quito. IFRE collaborates with numerous organizations within rural and urban communities to provide much needed assistance to the growing number of street and/or at-risk children in Ecuador – street children center, children hostels, adolescent and infant care centers, etc. Street children and at-risk children volunteers can help these children who come from very low income families who are not always able to adequately provide for their children. Some of these children have mothers/fathers in prison or have abandoned in addition to other social difficulties preventing them from living a productive and safe life.
Volunteers are needed to assist these pre-existing organizations with their noble efforts to provide some hope and improve the living conditions of these children. Depending on personal skills and interests, volunteers can teach English, music, mathematics, computer skills, assist in cooking and serving meals to the children, educating the children in issues of personal hygiene/sanitation, ensuring they complete their homework – simply spending quality time with these often-abandoned children makes a significantly positive impact. Another strongly rewarding contribution is helping to reintegrate these children into society – laying the groundwork for them to be happy, well-adjusted and productive members of society. Join today to start making a difference in young lives.
Skills/Qualifications Needed
Beginner to intermediate knowledge of Spanish is preferred, but not required. If you cannot speak Spanish, we suggest you enroll in our Spanish language course to make your stay more rewarding – both for you and for the children you are helping. No specific qualifications are required to join the street children's project in Ecuador. However, interested individuals should have a passion and eagerness to help less fortunate children, as well as have a strong personality to deal with these children's often-unfortunate situations and demeanors.
Volunteers with skills and/or a background in child psychology and Spanish fluency have an amazing advantage – ensuring the highest level of contribution and effective interaction. Yet, while these skills are welcomed, they are not required of volunteers wanting to participate in this particular project.
Room/Food/Supervision
IFRE manages living accommodations and food in Ecuador. Our project volunteers stay with carefully selected host families. All volunteers receive three (3) meals a day. Prepared meals are typical of the Ecuadorian diet. Occasionally, if volunteers are away from their host families during lunch, they may be required to pack their own 'to go' lunches, with food the host family provides. Your host family is responsible for preparing three meals for you each day. If traditional Ecuadorian fare doesn't appeal to you, you are welcome to buy your own food and prepare it yourself. The simple rule is to please not use the family's food for your own use. If you have other needs for food outside of these meals, you are able to purchase snacks and meals at local restaurants and grocery stores. You will be sharing the house, kitchen and bathrooms with the family members. You will have the ability to do your laundry in the house or the host family may offer to do it for you.
Host family residences are simple and clean. Generally, our Ecuadorian host families are respected members of their communities and they live in well-off neighborhoods. Most of our host families are experienced with hosting international volunteers. Rooms may be shared with another same gender volunteer. Bathrooms are shared with the family. Toilets are 'Western style', yet often there is not always hot running water. Throughout the volunteer project, our local staff stays in contact with volunteers with either face-to-face visits or via email/telephone. With longer placements, we visit our volunteers every 2 weeks (when possible) and volunteers are always welcome at the local office. If project placement is local, we request that volunteers stop by the office once a week to keep us posted on how they are doing with their home stay and project. If project placement is very far, then our local staff members maintain communication by either email and/or phone.
FAQ
Please provide a typical day schedule for this project.

Breakfast is prepared for volunteers between 7-8 am. Volunteers are transported by bus to the organization they are working with. Hours may vary daily depending on the needs of the organization; however, we aim to ensure all volunteers have ample time to explore majestic Ecuador.

How far is the project from the accommodation?

The homestay is about 30 minutes by bus from the location of the project.

What kind of activities do volunteers do in the project?

Volunteers work to educate and mentor the homeless children of Ecuador, including teaching them English. Other activities will include coordinating games, activities, meals and working toward providing the homeless children of Ecuador an overall a better quality of life. Often lacking in basic love and affection, the attention and compassion volunteers bring to the program is a priceless gift.

Where are the projects located?

The projects are located in the suburbs of Quito, 30 minutes away by public bus.

What kind of support will I have while working with the children?

You will work alongside professionals while teaching and working with the children. Any necessary materials or food will be provided by the program director.

How many hours a day do we need to work?

Volunteers work 4 hours a day, between 9 am – 1 pm.

Is the Homeless Children Project open to volunteers year-round?

Yes, the project is open to volunteers year-round.

Other relevant information:

The placement is located in the suburbs of Quito and is ideal for a volunteer who is looking for a rewarding placement working with children in need.