>
>
Internship in Argentina
Argentina is a vibrant and colorful country! It is officially known as the Argentine Republic. Its 1,068,296 square miles makes it second only in size to Brazil and the 8th largest country in the world. Located between the great Andes Mountains (to the west) and the boundless Atlantic Ocean to the east and south, Argentina shares borders with Paraguay, Bolivia, Argentina, Uruguay and Chile. Argentina's population is comprised of a large number of European immigrants and the resulting lifestyle experience is similar to the way of life in Italy and Spain. The country boasts multi-faceted and fascinating cultures. Argentina internship experiences this broad assortment, as well as many common local traditions, during their stay.
IFRE's internship programs in Argentina are located in and around the extraordinary city of Córdoba – the capital of the Córdoba Province and Argentina's second industrial center. There are many preserved historical buildings from the noteworthy colonial era. Córdoba is a university city with the oldest university in all of Argentina – the Universidad Nacional de Córdoba was founded in 1613. An amazing UNESCO World Heritage Site is located within the city limits. Córdoba is a pristine and admirable example of a developing city maintaining its culture-filled, picturesque past.
To get a head-start on your Argentina internship program, take a few moments to contact us by email for more information, including travel dates, fees and more. We look forward to hearing from you.
INTERNSHIP PROGRAM FEES & DATES:
Start Dates: Our programs start every Monday, although we allow for flexibility due to travel constraints.
Ifre's fees for volunteer programs and internship programs are the same. Ifre volunteers offers the world's most affordable internship programs. When you join our internship program, you pay your fee directly to host families and projects. In this way, we ensure that your money goes for you or the people who need it (not for the organization's profit).
Ifre internship fee comprise of two separate fees. An application fee of $299 USD (covers advertising, staff/office expenses, etc.) and a nominal weekly program fee (covers room/board, field support, etc). You can visit the following link for details on fees and dates:
http://www.ifrevolunteers.org/argentina /volunteer_in_argentina.php#price
Additional costs for interns:
International flights, visa application/extension, daily personal expenses on beverages/entertainment daily transportation, laundry, telephone, immunizations.
TEACHING ENGLISH IN ARGENTINA INTERNSHIP PROJECT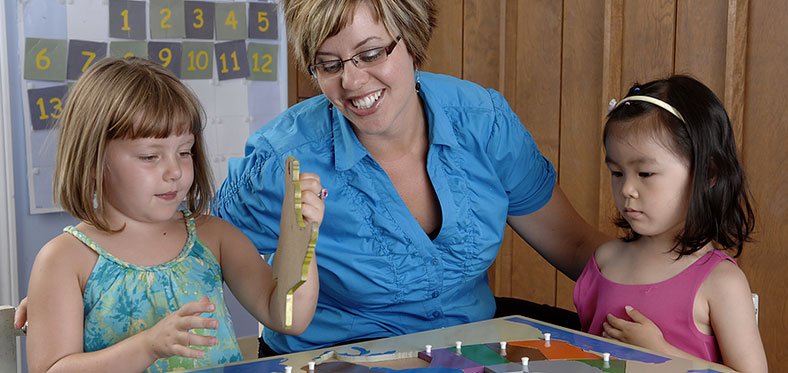 The demand for English is on the rise around the world as more and more citizens from all countries seek employment in the global economy. Argentina is certainly no different. Proper English education provided by native English-speakers (or individuals with a high level of English fluency) is becoming more and more of a crucial necessity. The number of tourists visiting Argentina increases every year and the need for English in the hospitality industry (and industries beyond) continues to rise with demand for English-speaking tour guides and hotel employees.
Unfortunately, many of the impoverished citizens of Argentina cannot afford adequate English education for their children (or themselves). This makes the role of interns teaching English in Argentina that much more important.
IFRE collaborates with rural schools surrounding Córdoba – reaching out to citizens who do not reside in the city limits. Interns usually teach English to children in small public elementary schools. The school where IFRE interns teach English offers classes to many rural Argentineans over a large geographical area, sometimes teaching more than 130 students at one time.
SKILLS/QUALIFICATIONS NEEDED
Beginner to intermediate Spanish fluency is required. If you cannot speak more than basic Spanish fluency, we suggest you enroll in our Spanish language course to make your stay more rewarding. No additional qualifications beyond elevated fluency in English and a basic fluency Spanish are required to teach English in our Argentina internship projects. However, interested individuals must have a passion and eagerness for the English language, patience and an interest in helping others. Interns are expected to be flexible, adaptive and proactive.
AN INTERN'S RESPONSIBILITIES
Interns will assist school-based educators with teaching English to children residing in the rural areas of Córdoba. In addition to teaching English, Interns may also assist in teaching other subjects, as well as helping children with their homework, assisting with recreational activities, conducting arts-related exercises, encouraging various levels of the children's self-expression, supporting the kitchen staff (serving meals, cleaning, etc) as well as supporting routine school maintenance. Assistance may also be needed with various administrative duties of the school operation, as well as providing help with educating the younger learners about issues of personal hygiene and sanitation.
INTERNSHIP WITH AN NGO/COMMUNITY DEVELOPMENT PROJECT
Altruism is a prevalent theme throughout much of Argentina and those who are able to provide help to their fellow Argentineans do on a regular basis. Multiple non-governmental organizations (NGOs) provide much needed assistance to non-profit organizations of various sizes throughout Argentina. Interning with an NGO in Argentina draws on a variety of professional skills.
Advice is required in the fields of management, budgeting and human resources on a daily basis. More and more NGOs in Argentina are striving towards self-sustainability in hopes of improving the living conditions of their fellow Argentineans and enhancing their surrounding environment.
In collaboration with already-existing NGOs (as well as NGOs in the making), interns from a number of backgrounds can lend their expertise to receptive organizations in the following fields: social sciences, social work, psychology, sociology, economics, management, marketing, political science, international relations and more.
SKILLS/QUALIFICATIONS NEEDED
Beginner to intermediate Spanish fluency is required. If you cannot speak more than basic Spanish fluency, we suggest you enroll in our Spanish language course to make your stay more rewarding. No additional qualifications are required to join the NGO: Community Development project in Argentina. Interns are expected to be flexible, adaptive, patient and proactive.
AN INTERN'S RESPONSIBILITIES
Interns in IFRE's NGO/Community Development project can expect to support local NGOs and their specific goals, which are determined by the NGO's purpose within their respective communities. Interns with the following skills will find this project significantly beneficial in understanding the needs of NGOs in Argentina: marketing, fundraising, project planning, accounting, report planning, photography, surveying, graphic design, web-based research, database building/managing, networking, etc. Interns' personal skill sets and abilities are considered when matching specific skills with present needs.
FIELD SUPPORT AND SUPERVISION
How does IFRE help me when I am in the field? How can I maintain communication? Do you visit me?
How does IFRE support me when I am in the field in Argentina? How can I maintain communication? Do you visit me?
Once your internship program begins, our local staff members stay in constant touch with you. We visit our interns every 2-4 weeks (if possible) and you are always welcome at the office. We recommend that the interns stop by the office once a week, if they are staying/working in the local area, to give feedback on their home stay and project. Many minor issues can be avoided with a just little extra communication before they develop into major issues. Your project will have local staff members in addition to our in-country coordination staff. If your project is located a great distance from our offices, then our local staff communicates by either email and/or phone.
We are available for you at the local office via email and phone for your entire trip. It's our job to make sure that you are safe and healthy. Interns usually stay in our guesthouse, which also doubles as the headquarters for our Argentinean coordinators, so interns have direct contact with their coordinators.
ACADEMIC CREDIT
You can earn academic credit for most of internship projects in Argentina. The best way to receive academic credit is by pre-arranging the project with your college/university. It is up to an intern to communicate with faculty/academic advisors regarding college credit for internship work PRIOR to applying to IFRE. Your college/university may require additional information prior to approval and may require students to submit pre/post research or other requirements.
Alternatively, you can earn academic credit through Seattle Central Community College (SCCC). SCCC offers college credit for a variety of international programs (study abroad, volunteer abroad, intern abroad, language studies and even cultural-exchanging home-stays). IFRE recommends contacting Professor Steve Tash (we can provide contact details) to further explore this option of receiving academic credit for your international internship. IFRE is not associated with SCCC and it is up to the intern to arrange to transfer SCCC course credit to their university/college of choice.
ROOM & FOOD
IFRE manages your living accommodations in Argentina. Your hostel or guesthouse is located in a charming neighborhood in the city of Córdoba. Córdoba boasts numerous exciting opportunities for interns to see a city with a bright future, which maintains echoes of its colonial and culture-rich past. Córdoba's vibrant culture has produced a number of influential writers and its own musical style known as "El Cuarteto" (in addition to classical, jazz, rock, pop and techno). There are also many monuments, lively festivals, pleasant theaters and a pulsing nightlife. Interns reside in accommodations located just minutes from the downtown area. This unique living situation is often conducive to fellow interns getting to know each other. These accommodations also house our local operator's headquarters – ensuring vital and constant contact with our in-country coordinators. Our field staff visits interns regularly and always happy to help our interns in any way needed.
FREE TIME
For the duration of their project, interns have weekends free. There are a number of things to see and do during this time off. While IFRE does not arrange activities during this time off, our local staff, members and coordinators can provide priceless assistance in making appropriate arrangements for travel throughout Argentina. Most interns use this time for self-exploration and countrywide travel. Argentina is one of the most beautiful countries in the world offering plentiful opportunities for an amazingly unique experience. Please feel free to use the resources offered by our Argentinean staff members – travel tips, advice and publications about Argentina.