Volunteer in China
Volunteer in China
Affordable, Exciting, Life-Changing China Volunteer Experiences!
Immerse yourself in the beauty and culture of China

Trusted by thousands of volunteers since 2006

Volunteer teaching English or assist in the conservation of Pandas

Most affordable rates starting at $350
Have you imagined yourself taking in the amazing culture of a country completely unlike any other? Are you the type of person who enjoys helping others? When you volunteer in China, not only will your dreams come true as you change your life as well as the people you're helping!
Land of mystery and amazing options for varied travel, China is today, in every sense, adapting and transforming to a fresh new face, one that honors its rich past while it embraces a vast, new world full of hope and modernity. By volunteering in China you can be a part of this fascinating transformation! IFRE offers many volunteer programs based in one of China's most popular tourist destinations. You'll witness stark contrasts between the new and the old, the rich and the poor, a study in the age-old concept of Yin and Yang. The colorful, rewarding opportunity of a lifetime awaits those who volunteer in China with IFRE.
Join us and find your own personal enlightenment experience! Write us an email today for all the fascinating details.
Volunteer Work Projects and Locations
Volunteer Program Dates
Most programs are available year-round. We recommend volunteers begin their placements on a Monday, scheduling their arrival and departure on the weekends. However, due to flight availability, particularly traveling internationally, start dates are flexible. We ask that all volunteers ensure to communicate their arrival and departure plans clearly to their country coordinator to ensure transportation and accommodations are properly arranged.
Volunteer Program Fee (US$)
IFRE Volunteers strives to provide the lowest fees along with transparency to all of their volunteers!
Most affordable fees
Registered non-profit for tax deductible fees
Transparent transactions ensures volunteers they know where their money goes
Proven quality and safety
IFRE Volunteers is proud to offer the world's most affordable fee for international volunteering and as a 501(c)3 organization, your program fee will be tax deductible.
We are proud to focus on the humanitarian aspect of our business, not on profit. We strive to maintain affordable cost, particularly for volunteers; we recognize the value of your donated time and efforts. We remain devoted to maintaining both the quality of the program and the safety of all volunteers involved.
IFRE fees comprise of two separate fees:
Application fee of $299 USD (covers advertising, staff/office expenses, etc.)
Weekly program fee paid directly to your project (covers room/board, field support, etc).
You will pay your fee directly to host families and projects. In this way, what you pay will go directly from you to the people who deserve it (not for profit).
Duration
Volunteer/English Teaching Program China
Panda Conservation (CHENGDU)
1 Week
$350
$850
2 Weeks
$450
$1,650
3 Weeks
$550
$2,450
4 Weeks
$650
$3,250
5 Weeks
$750
6 Weeks
$850
Maximum project duration



- 4 weeks for Panda Project.
7 Weeks
$950
8 Weeks
$1,050
9 Weeks
$1,150
10 Weeks
$1,250
11 Weeks
$1,350
12 Weeks
$1,450
Mandatory Comprehensive Travel Insurance $3.49/day
Additional costs for volunteers: International flights, visa extensions, personal expenses on water/soft drinks/entertainment, laundry, telephone, Immunization costs, extra Insurance (if needed).
Arrangement of Room/Food/Supervision
We offer a "home base" in Qingdao, China. Our home base is located in a beautiful area of Qingdao. This area /community is very safe, clean and accessible to local transport. Residing within this community are many business families, high ranked government officials and people with a high social status. It's near to the supermarket and the shopping mall and you can easily walk to the local bus station if you choose to go into town. The nearby internet café, restaurant, police station and supermarket are just 1-3 km away. Our home base accommodations offer volunteers a wonderful place to rest and relax after a day's work or weekend travel. This is the ideal setting for individuals looking for a "home away from home" and the perfect arrangement for sharing your daily experiences with fellow volunteers, or local staff. Volunteers joining Panda Conservation Project will stay in local economy hotel.
Dependent on the season and flow of volunteers, you may be placed with a local host family or with the family of our in-country coordinator. Our host family homes provide similar amenities as our home base, but you will also have your own room. Staying with a host family offers a valuable chance to learn more about Chinese people and their culture. When selecting home base or host families, we were primarily focused on the safety and comfort of our volunteers. In all China volunteer projects, breakfast, lunch and dinner is provided throughout the duration of the project. We offer 3 meals a day of local cuisine (Chinese food). Typically, volunteers eat breakfast and dinner at the home base and have lunch at their project. We offer fresh, nutritious and safe local foods to our volunteers to eat. We also work extremely hard to maintain our facilities in a positive condition.
Most of our volunteer projects in china are within 5-30 minutes away our home base in local bus. China has very strong and reliable system of local bus so you will be traveling to/from in local bus each day. Volunteers at our Panda Conservation project will stay at a modest economy hotel, close to the Conservation Center. We have a strong partnership with this hotel and they treat our international volunteers with kind respect and offer a very safe environment. Internet is available at this hotel. Breakfast - lunch - dinner is provided at a nearby restaurant, which offers very delicious Chinese food. In China, our in-country staff provides highly effective field support. Whether you stay in our home base or with a host family, our coordinators visit you regularly (even day or within 2-7 days) to ensure a successful and happy volunteer experience.
Volunteer Program Free Time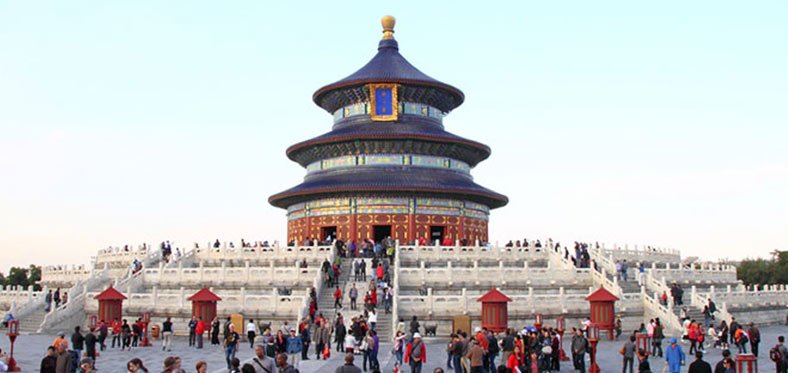 Volunteers have free time for the duration of their volunteer project on weekends and during evenings. While IFRE does not arrange activities during this time off, our local staff, members and coordinators can provide priceless assistance in making appropriate arrangements for travel in China. It's the time for self-discovery and learning. It's time to explore this foreign culture and exotic land. It's definitely time for cultural exploration and sightseeing when in China! Our IFRE local coordinators/staff are available to give you free advice, travel tips and helps to book your travel.
IFRE offers volunteer programs in many exciting cities like Qingdao, Ya'an near Chengdu and Xi'an. In Qingdao, the city steeped in Chinese history, you will discover a modern, clean and one of the most livable cities in China. Xi'an is one of the oldest city in China and the city still contains many treasures of the past including the Bell Tower, the City Wall and the Museum of Terracotta Warrior. Ya'an near Chengdu is a fascinating place to visit. Not only is it home to the panda conservation project, it is a frontier town from where caravans traveled the Erlang Mountains on their way to Tibet, Nepal and even India.
Learn more about China programs